Catch-22 has long since left its story behind. The syllogism that lent its name to Joseph Heller's dazzling debut novel about an US air-force squadron in the Second World War now nestles in the Oxford English Dictionary, below catchphrase, above catchup. Catch-22: "A difficult situation from where there is no escape because it involves mutually conflicting or despondent conditions." Put another way: you're damned if you do and damned if you don't.
So how's this for a Catch-22? In 1971, Heller adapted his book for the stage. The resulting adaptation is deeply flawed, condensing 500 pages and 50 named characters into two hours of stage time for a cast of nine. However, because the author's adaptation exists, it's almost impossible to get the rights to adapt it yourself. So, if you want to stage Catch-22, which you should, you have to use Heller's version, which you shouldn't. As I said: damned if you do, damned if you don't.
That explains why a novel so acclaimed and adored – it was once voted the seventh best in the English language –took 46 years to make it to the stage. That 2007 Broadway production – directed by a Brit, Peter Meineck – faltered. Now, it's about to get its UK premiere – directed by an American, Rachel Chavkin – and, as the old graffiti classic goes: Yossarian Lives.
If anyone can attack Heller's adaptation, it's Chavkin. Her experimental theatre company, the TEAM, is one of the most daringly intellectual in the world. Last year, they brought their anti-capitalist Las Vegas-set musical Mission Drift, with its talking lizards, nuclear beauty queens and 400-year-old Dutch pioneers, to the National Theatre, following a run at the Edinburgh Fringe. "I like unwieldy things," Chavkin laughs. "Much more than manageable things. It's just harder that way. Like, you actually have to wrestle with it."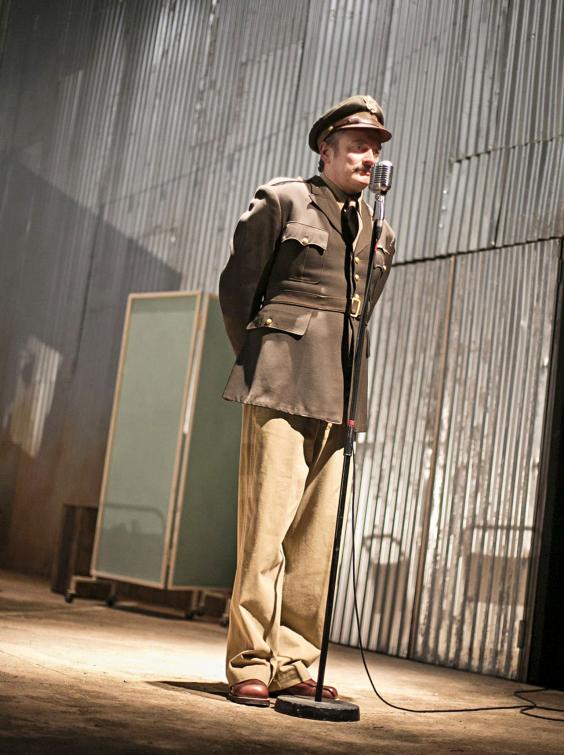 Like the book, Heller's play centres on Captain John Yossarian, a bombardier so intent on survival that he pleads insanity in order to get out of flying any more missions. However, as the US Army sees it, Yossarian's not wanting to fly any more missions only proves his sanity. As Heller skewers the loopy logic, "If he flew them he was crazy and didn't have to; but if he didn't want to he was sane and had to." And that, my friends, is Catch-22.
"The thing you hear again and again in this adaptation is, Are you crazy? Are you crazy?" says Chavkin, 33, in her crisp DC accent. The day's rehearsals are over and we're sat in an empty church hall, all peeling paint and parish notices. "It's very easy to say that the world is crazy and Yossarian sane, but if you question people's willingness to die for the country, then the whole house of cards comes crashing down. How does society function if everyone is pathologically focused on self-preservation? That's the conundrum at the heart of the book."
Chavkin first read Catch-22 at 13. "It was this very treasured book in my family. My mum and my dad [both civil rights lawyers] just absolutely loved it and quoted it to each other frequently." As soon as she heard Northern Stage were thinking of staging it, she volunteered to adapt it – only learning of Heller's tricky adaptation later.
Heller's script has, she believes, been unfairly neglected. She thinks it ahead of its time. "You have to look past the stage directions, because when Heller first did the adaptation, they didn't necessarily have the theatrical language to deal with it – at least not in the mainstream." Nowadays, we can handle non-linear stories and actors switching characters in a flash.
Boiled down into dialogue, a lot of Heller's writing becomes rat-a-tat comedy, not unlike the patter of double-acts. Think of Milo Minderbinder, the mess officer behind the profiteering Syndicate, explaining the convoluted scam that allows him to buy eggs at seven cents apiece and sell them for five at a profit. "It can look slapsticky," Chavkin admits. "When I first read it, I saw the slapstick, but I was missing the existential despair that often comes through the narration."
What the play needs is a strong sense of the world around the action; the culture, as Chavkin calls it. To that end, her rehearsal room walls are covered in photographs of young American soldiers at work and, more often, at play. Men wear leather jackets and aviators. There are basketball games and drag acts; film screenings and flirtations. "There's the sense that the world is having so much fun – if only boys would stop dying. I really wanted to capture that sense of the band playing as the Titanic sinks."
She's built in song-and-dance around Heller's text. Sound designer Scott Twynholm is armed with a library of swing – "the popular music of the time" – but he's using Benny Goodman, a clarinettist leading a quartet, rather than Glenn Miller and his big band orchestra. All day, in the rehearsal room, "Moonlight Serenade" plays on a mournful loop. "The main device is a record player," explains Twynholm, "to mark these conversations that go round and round and round." Elsewhere in the room, Abbi Greenland and Helen Goalen of RashDash are choreographing a demented Charleston that sticks and glitches en route.
Chavkin, meanwhile, is working with her actors. Theirs is a tricky balancing act: "It's vital that the characterisations be as exaggerated as humans naturally are, without transforming into cartoons in any way." They must make these iconic characters into credible humans; not easy given the lunacy of their behaviour.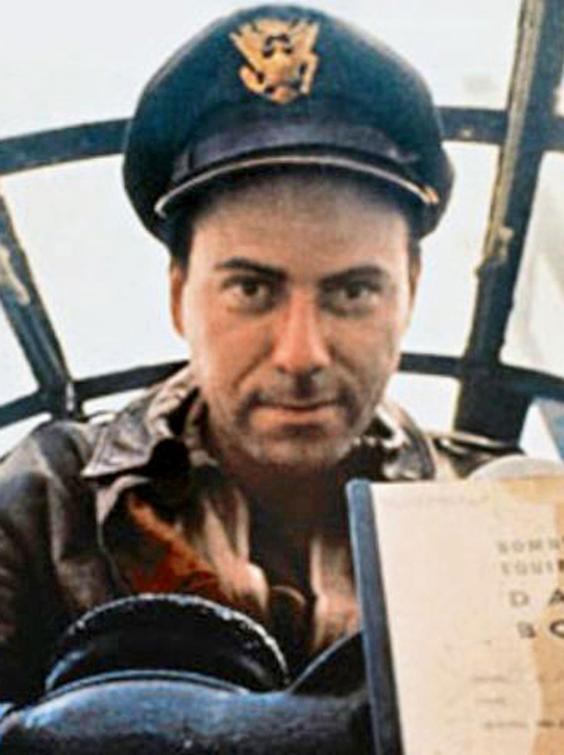 None are more iconic than Yossarian himself. He is, as Chavkin says, "every person who smells the shit, points at it and loses their mind wondering why no one else sees what's staring them in the face". Actor Philip Arditti, who plays him, has turned to Heller himself. The writer flew 60 missions as a B-25 bombardier on the Italian front. "Yossarian's experience isn't his experience word-for-word, but it's close enough. He calls himself Yossarian later in life and I think he idolises himself a bit in the character. I think he's really proud of himself for having survived when everybody dies." Arditti started out thinking Yossarian was "a lovely guy", but has become increasingly aware of the bitterness he shares with Heller. "He's angry at the world. There's no reason why he should be in this awful, deadly situation."
That's what Chavkin calls Yossarian's "rage at the senselessness of things, the illogic of cruelty" and it cuts to the heart of staging Catch-22. Onstage, Heller's story starts to look familiar. "It's a classic work of absurdism," she says, rooted in the same anger and humour you find in Beckett, Pinter and Ionesco – both Heller's contemporaries. "There's that surface comedy, but then there's this whole other layer of existential loneliness. That, for me, is absurdism and, in a truly absurd world, the edge is always there between things being brutally funny and just being brutal."
'Catch-22', Northern Stage, Newcastle upon Tyne (0191 230 5151) Saturday to 10 May; then touring to 28 June
Reuse content