Sir Michael Gambon has announced his retirement from the stage because he can no longer recall his lines.
The 74-year-old actor, who played Albus Dumbledore in the Harry Potter film franchise, became so worried by his memory loss that he began performing with an earpiece linking him to a stage prompt.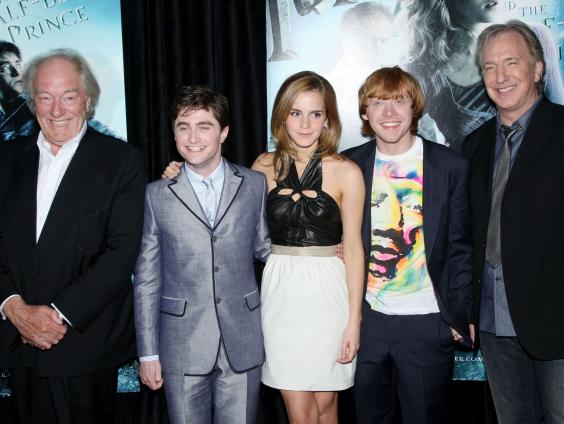 "It's a horrible thing to admit but I can't do it. It breaks my heart," Sir Michael told The Sunday Times Magazine.
He realised his time in front of a live audience was up, he continued, after an audition for a new West End play, during which a girl in the wings read his lines for him. He was replaced by Richard Griffiths.
The only roles he could play on stage since then were bit parts with one or two quotes to deliver.
"You know, the sort of part where he comes on and says a few words," he said.
"A role that's played for laughs – like when the phone goes, he doesn't know where it is."
The Harry Potter locations you can visit
The Harry Potter locations you can visit
1/13 Broomstick training at Alnwick Castle

It was outside Alnwick Castle in Northumberland that Harry Potter famously learned to fly on a broomstick. So why not do the same? Broomstick training is available from 27 March until 27 October next year and is totally free of charge.

2/13 Harry Potter Hotel

If you've ever wanted to spend a night at Hogwarts, pop over to the Georgian House hotel, a 163-year-old property near Victoria station. There are rooms that replicate the famous chambers at Hogwarts.

3/13 Hogwarts Express

Scotland's West Highland Line is dubbed the Hogwarts Express Train line, and is featured in the Harry Potter films. The highlight of the journey is crossing the 21 arches of the Glenfinnan viaduct, memorably captured in the Harry Potter films. An adult return will cost you £31.

4/13 Warner Brothers tour

This March Warner Brothers will unveil a 20,000ft expansion of the Harry Potter studios, adding in a recreation of Platform 9 ¾'s and the original Hogwarts Express steam engine. The tour gives you the full Harry Potter experience. Authentic sets, props and costumes are all on show and you can even have a sip of some butterbeer.

5/13 School of wizardry

Although you can't study at Hogwarts, Harry Potter fans now have the opportunity to attend a different wizardry school. Polish company Liveform and Rollespilsfabrikken stage a Live Action Role Play event based on the Harry Potter book series and movie franchise. Around 190 participants from 11 countries travel to Poland to don wizard robes and cast spells at the Czocha College of Witchcraft and Wizardry.

John-Paul Bichard

6/13 Hogwarts Great Hall

Many of the scenes in the Harry Potter films are shot in various locations at Christ Church College at Oxford University. The Great Hall was replicated in the film studios to create Hogwart's Hall. Although there are no moving portraits, you can still feel the Potter nostalgia.

7/13 Play Quidditch

QuidditchUK is the national governing body for the sport of quidditch in the UK. It costs 3 pounds to become a member of QuidditchUK, which allows you to compete on a QuidditchUK Official Team, granting you access to attend the most competitive and most professionally organised quidditch events in the United Kingdom. If you feel your broomstick skills aren't quite up to scratch, you can also volunteer to be a snitch runner.

8/13 Bodleian Library

Oxford University's famous library doubles up as Hogwarts' library and is the place where young wizards put their heads down to study for their NEWTs.

9/13 Diagon Alley – Leadenhall Market and Borough Market

Two different locations were used as the entrance to the Leaky Cauldron. Both found in London, Leadenhall Market and Borough Market are the places to go if you want to walk through Diagon alley.

10/13 Platform 9 ¾, Kings Cross station

You can always go to Kings Cross station and see if you can make it through to platform 9 ¾'s. There's designated wall for muggles to try and run through.

11/13 Gringotts Wizarding Bank in Australia House, Strand

We don't condone theft, but it might be worth taking your invisibility cloak if you are going to go visit Gringotts. Located at the Australian High Commission in London, you might be lucky enough to find some unguarded gold lying around.

12/13 Hogsmeade Station

Goathland station in North Yorkshire is the real Hogsmeade station. The station attracts visitors from around the world and steam trains run through Goathland every day during the summer.

13/13 The Wizarding World of Harry Potter, Orlando

Within Universal's Islands of Adventure theme park you can visit the iconic Hogwarts castle and explore Hogsmeade village. Stroll through the wizarding village of Hogsmeade and explore all of the fascinating shops and wonder through the classrooms and corridors of Hogwarts. Follow in Harry's footsteps as you walk through the streets of Diagon Alley, where you'll find many of the wizarding world's most famous establishments - not to mention a ride on the Hogwarts Express.
He previously spoke of undergoing tests for Alzheimer's disease. However, after a second opinion produced negative results, it became apparent is problem was down to the natural process of aging.
Sir Michael became a household name when he starred in BBC crime drama The Singing Detective in 1986.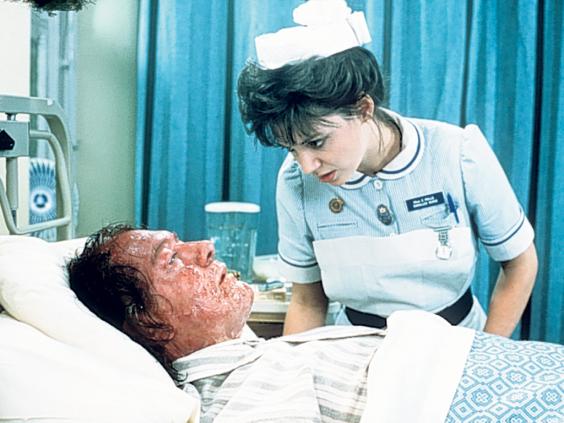 Following the death of Richard Harris in 2002, he took over the role of Hogwarts headmaster Dumbledore in the third Harry Potter film, Harry Potter and the Prisoner of Azkaban.  
"Richard Harris had just died and they approached me and I decided to play it with a posh Irish accent, rather like Harris," he continued.
"I'd never seen any of the previous films but working on the series was huge fun - and for lots of dosh."
Before he became an actor, he said, he had trained to become an engineer.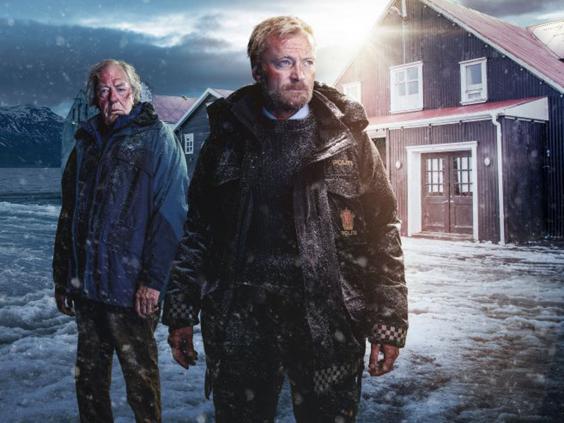 However, he still has some time left on the small screen. Sir Michael will next appear in Scandinavian drama Fortitude at the end of February.
He will also feature in the BBC adaptation of JK Rowling's Casual Vacancy, above.