Kevin Spacey is to star in a one-man play at The Old Vic to commemorate his 10 years as artistic director of the theatre.
The double Oscar winner, who steps down next year, said he was "thrilled" at the opportunity to tread the boards at The Old Vic once again.
Spacey, who currently appears in Netflix political drama House of Cards, will depict 19th century lawyer Clarence Darrow in David Rintels' play of the same name.
Directed by Thea Sharrock, the one-man tour-de-force sees Darrow, whom Spacey formerly played in the critically acclaimed Old Vic production of Inherit the Wind and the PBS film Darrow, reliving some of his pivotal experiences.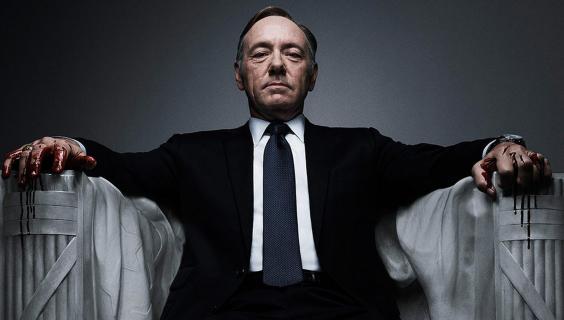 Spacey said in a statement: "I am thrilled to be returning to The Old Vic stage, for the first time performing in the round, such an exciting transformation of our Old Vic space for actors and audiences alike.
"As I celebrate ten years at the helm of this very special theatre it feels great to be returning to the character of Clarence Darrow. I am particularly pleased to be working with Thea Sharrock, one of the most exciting directors of her generation."
The Old Vic's summer/autumn season will also feature a  "visceral re-imagining" of Arthur Miller's The Crucible, directed by Yael Farber.
Kristin Scott Thomas will perform in a new take on Sophocles' Greek tragedy Electra, which will be directed by Ian Rickson.
Spacey has previously appeared in The Old Vic's productions of Richard III, Speed-the-Plow with Jeff Goldblum, National Anthems, The Philadelphia Story, A Moon for the Misbegotten, which subsequently transferred to Broadway, and in Trevor Nunn's productions of Inherit the Wind and Richard II.
Spacey added: "I know our audience will be excited by this programme and I can't wait to be back on stage myself."
Previews of Clarence Darrow begin on 28 May, while The Crucible follows on 24 June and Electra on 20 September.