From The Audience, starring Helen Mirren, to the multi-award-winning Chimerica, new drama packed in theatre-goers in 2013, despite experts' fears that many would opt for safer choices "in these straightened times".
Now it has emerged that theatres staged more new plays than revivals that year for the first time since records began, although experts cautioned the trend could quickly reverse.
New work accounted for just over one in 10 productions in the 1970s, yet research found that in 2013 that figure had risen to 59 per cent.
The British Theatre Consortium, a group of playwrights and academics, revealed the findings after they analysed the programme of 273 venues from both subsidised and commercial theatre throughout 2013.
The researchers, who worked closely with the Society of London Theatres and UK Theatre, described it as the most comprehensive survey of theatre repertoire "by far".
David Edgar, a playwright who worked on the report, said: "New work was largely confined to small studio spaces in the 80s and 90s. Then it burst onto main stages; people got used to it and it has become what most plays are now."
Theatre highlights of 2015
Theatre highlights of 2015
1/7 Hamlet - Barbican

The advance sales broke records, but there will be 100 £10 tickets held back for each day's performance of the most hotly anticipated classical production of the year: Benedict Cumberbatch as Shakespeare's brainiest hero, directed by Lyndsey (Chimerica) Turner.

2/7 Bend it Like Beckham - Phoenix Theatre

Gurinder Chadha directs a musical adaptation of her film about a Sikh girl who defies her family for football, scored by Howard Goodall. We're promised a celebratory state-of-the-nation comedy.

3/7 Hard Problem - National Theatre

The Hard Problem is consciousness in Tom Stoppard's first new play for nine years. It's set in a brain science institute and directed  by Nicholas Hytner, who steps down at the National Theatre  after a glorious reign, in April.

NT

4/7 The Hook - Royal & Derngate

To celebrate the Arthur Miller centenary, James Dacre directs a world premiere, adapted by Ron Hutchinson from Miller's FBI-suppressed screenplay about mobsters in the dockyards of 1950s Brooklyn.

Getty Images

5/7 Farinelli and the King - Sam Wanamaker Playhouse

Mark Rylance stars in this fascinating real-life story, dramatised by his wife Claire van Kampen, about Philippe V of Spain and the castrato whose voice cured him of insomnia and despair.

BBC

6/7 Antigone - Barbican and King's Theatre

The visionary Flemish director Ivo van Hove brings us Sophocles's great tragedy in a modern version starring Juliette Binoche.

Reuters

7/7 The Vote -Donmar Warehouse

James Graham aims for a media coup with his drama set in a fictional London polling booth in the last 90 minutes of Election Day 2015. The run culminates in a live broadcast on More4 on the day.

Reuters
New work accounted for 63 per cent of all seats sold and two thirds of box office income.
"In other words, using shows, performances, attendances and money, new work now dominates the repertoire," the BTC said.
The study tracked 1,771 productions of "straight theatre", leaving out musicals, pantomimes, opera and physical theatre and dance. It did not consider amateur work. The category of new work did include new revivals and translations.
Dan Rebellato, professor of contemporary theatre at Royal Holloway University who also worked on the report, told The Stage that "from our research, it's clear that in 2013 new work dominated the repertoire for the first time in probably more than a century".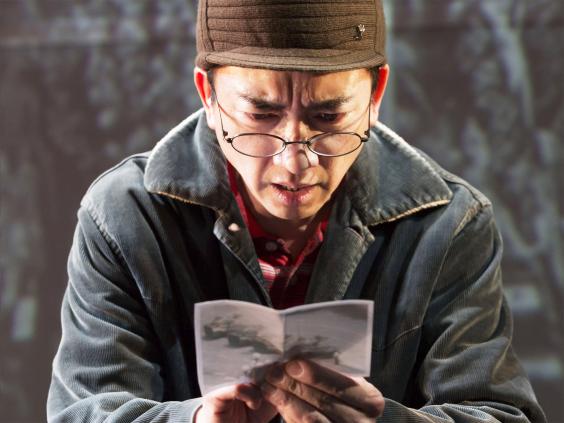 Fears were raised that in the challenges facing funding cuts that new plays could become a victim as theatres stick with established crowd-pleasers.
He added that the findings came "despite reasonable fears that the theatre in these straitened times might fall back on 'safer' forms of theatre, like reviving the classics, in fact theatremakers and audiences seem to have turned to new work."
While the findings were positive, the researchers said they were keen to return to the topic for 2014 and 2015 to see if the cuts had an effect on the new work. Two years ago a number of theatres, especially outside London, were forced to scale back on new work.
Despite the decline in revivals in 2013 audiences still flocked to with classical drama, including Shakespeare, which played to 77 per cent capacity. Modern drama including Chekhov, Ibsen and Coward playing to 62 per cent.
The report follows the same group's study, dubbed Writ Large, into the amount of new writing in English theatre between 2003 and 2009.
New plays in 2013
Bull – Mike Bartlett, the writer of Bull, made an impassioned speech to maintain public funding for new playwriting after winning best new play at the UK Theatre Awards for Bull, produced at Sheffield Theatres.
Chimerica – Lucy Kirkwood's drama about the search for the Tiananmen Square "Tank Man" won a string of Olivier Awards, including best play, which it also won at the Evening Standard Awards.
Routes – Rachel De-lahay won the award for most promising playwright at the Evening Standard Awards for her second play about immigration and exile at the Royal Court Theatre.
Surprises – 2013 saw the premiere of veteran playwright Alan Ayckbourn's 76th stage work at the Stephen Joseph Theatre, Scarborough, some 54 years after his first play was staged.
Reuse content