A respected West End producer has accused the largest theatre company in the UK of exploiting audiences, charging "ramped up" booking fees and even billing performers for water drunk on stage, in a withering attack on their "Easyjet/Ryanair mentality".
David Johnson, who has produced shows by Stewart Lee and Stephen Fry, wrote the open letter to Peter Evans, head of operations for Ambassador Theatre Group's northern venues, after becoming infuriated by the ATG manager's request for free tickets to an Edinburgh show.
In rejecting the request, he wrote: "Why the hell should I?" before expressing his exasperation at the theatre giant's drive to squeeze higher profits out of their venues.
"No-one gets a free ride at an ATG theatre," he wrote. "Nowadays, no aspect of the ATG experience as audience member/performer/producer is not monetised, priced-up and charged for."
Speaking to The Independent after the letter, which he also posted on Facebook, when viral, Mr Johnson said: "The support has been incredible. I've had to put my laptop in the deep freeze as it was overheating from the emails. I'm expressing a deep feeling in the industry."
He added that he did not know Mr Evans personally but he wanted to raise the issue about ATG in general.
The letter has won the backing of a number of performers including Graham Norton and Phill Jupitus, and was linked to on Twitter by Stephen Fry.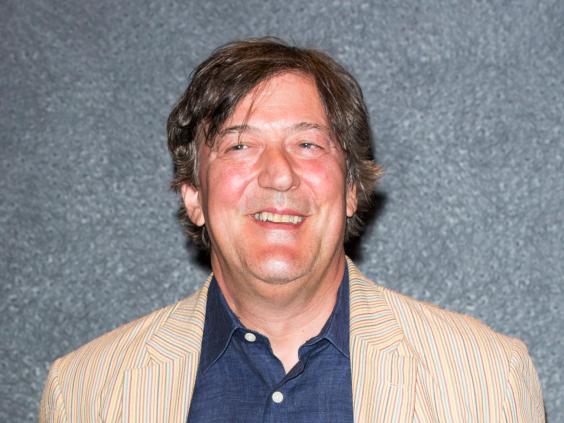 ATG is the country's largest theatre owner/operator. It owns 12 West End venues and manages others all around the country. For the past five years joint chief executives Howard Panter and Rosemary Squire have topped the theatre power list compiled by industry bible The Stage.
Private equity firm Providence Equity bought a majority stake in the company in 2013. Mr Johnson said that private equity companies tended to look to short term returns and "that's not really how it works in the theatre industry".
He pointed to Andrew Lloyd Webber and Nica Burns as examples of theatre owners who "understand the theatre and take the view it is a long-term project".
ATG has come under fire in the past few years from performers including Jason Manford, Dave Gorman and Sarah Millican over the booking fees. Manford called the firm "parasites of the highest order" over the size of their booking fees and said he would never play at a venue run by the company again.
Mr Johnson echoed these complains in his letter, and pointed to performers being charged £15 a day for dressing room Wi-Fi and the venue charging Sandi Toksvig £1.80 for the water she sipped on stage during a performance.
"It's not about the £15 or the £1.80, the resentment that dwells in our breast is a lot deeper than that," he added.
A source close to ATG said the company no longer charged for dressing room Wi-Fi and added that the letter was "vitriolic and disproportionate".
The source also disputed Mr Johnson's claims over the high booking fees saying they were lower than others in the industry and the company had made improvements to the website to make charges more transparent to customers.
Mr Johnson has shows booked in at ATG venues in the autumn, including Fascinating Aida, but does not believe his letter will affect the venue's decision to go ahead with them. He added: "I don't expect this will change anything with them but hopefully it opens the discussion.
A company spokesman said: "ATG and its ticketing arm provide an extremely high level of customer service. The ticketing fees cover the costs of providing this service including the staffing, systems, UK based call centre and associated administration costs.  Booking fees only apply to customers who buy on the phone or online."
He added that more than 50 per cent of customers pay no booking fee.
No one gets a free ride at an ATG theatre
This is an edited version of David Johnson's letter to ATG
Dear Peter,
I've just been asked whether, in your capacity as "Ambassador Theatre Group – head of operations – Northern venues", I would approve your written application for a pair of complimentary tickets to Fascinating Aida's show Charm Offensive at this year's Edinburgh Festival Fringe.
Why – the hell – should I?
No one gets a free ride at an ATG theatre – from the audience member charged a booking fee of up to £7 for the privilege of simply buying a ticket to the performer expected to pay £15 to use  Wi-Fi in their dressing room.
ATG recently charged Sandi Toksvig £1.80 for the glass of water she sipped on stage. Nowadays, no aspect of the ATG experience as audience member/performer/producer is not monetised, priced-up and charged for. Why should you expect your Edinburgh experience to be any different?
If I had my way, you would be invoiced for just breathing Edinburgh air and wandering around this fabulous city and its astonishing festival. A festival that is the absolute antithesis of ATG's current easyjet/ryanair mentality.
Once upon a time, not so very long ago, ATG theatres were the first venues written into any decent tour schedule. Sales were high, marketing was efficient and charges were reasonable. Most importantly, theatre manager and producer collaborated. These things are no longer true. We now book your theatres last – to fill gaps in our calendar.
To expand your income, instead of broadening your audience, you have decided to exploit the constituency you already possess – the shows, the artists and your regular theatregoers – with ramped-up booking fees, ludicrous bar prices and, for heaven's sake, a £15 per day dressing room Wi-Fi charge.
It's an awful shame. ATG has some terrific theatres. But it doesn't make much sense to tour to them anymore.
Don't you think that Ambassador Theatre Group and its current private-equity owners might spring the cost of your Edinburgh tickets? Giving a bit of a leg-up to the shows and artists that have made the huge financial and artistic commitment to be here – instead of shoving out the begging bowl and pestering people for freebies?
Do you still want your comps?
Sincerely,
David Johnson – producer, Password Productions
Reuse content