James Fox and his 29 year old son Jack star in this two-hander based on the best-selling letters that Roger Mortimer, upper-crust "racing hack and long-suffering father" sent to his wayward son Charlie.
In Michael Simkins's stage adaptation, Charlie takes on the role of narrator and joint protagonist who guides us through his decades of privileged disreputability: from near-expulsion at Eton – via hedonistic hippy-dom, a spell in the Coldstream Guards and various rackety, well-connected jobs -- to rehab for serious drug abuse.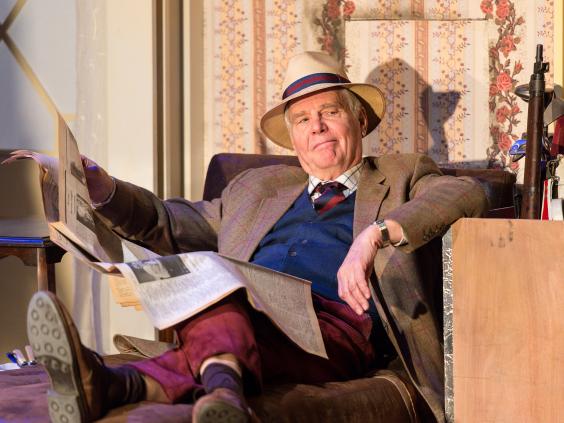 Jack Fox's performance is full of puppy-ish, eager-to-please energy but it's too callow to offer any insights into Charlie's compulsions.  In my view, it's as easy to resist the charms of James Fox's over-emphatic Roger who here dispenses his dry, exasperatedly affectionate advice and his routinely unfunny insults against women (Yoko Ono is "about as erotic as a sack of dead ferrets") at dictation speed as if hoping to get into a dictionary of quotations.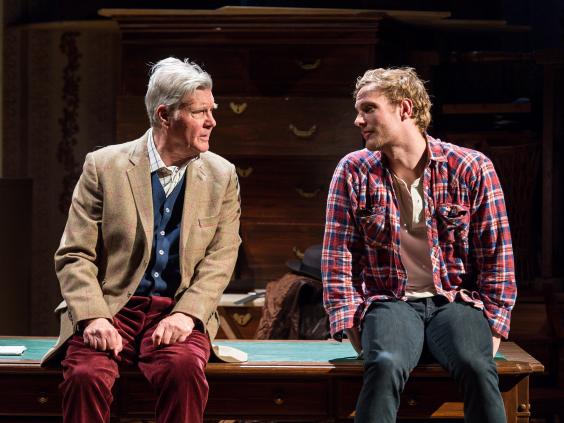 Requiring him also to do comic "turns" as an ageing prostitute and a Brian Sewell-esque  auctioneer et al, the piece feels alienatingly cosy and complacent, except for those touching moments near the end where the son recognises the depth and steadiness of his dying father's undemonstrative love. 
Reuse content