Elizabeth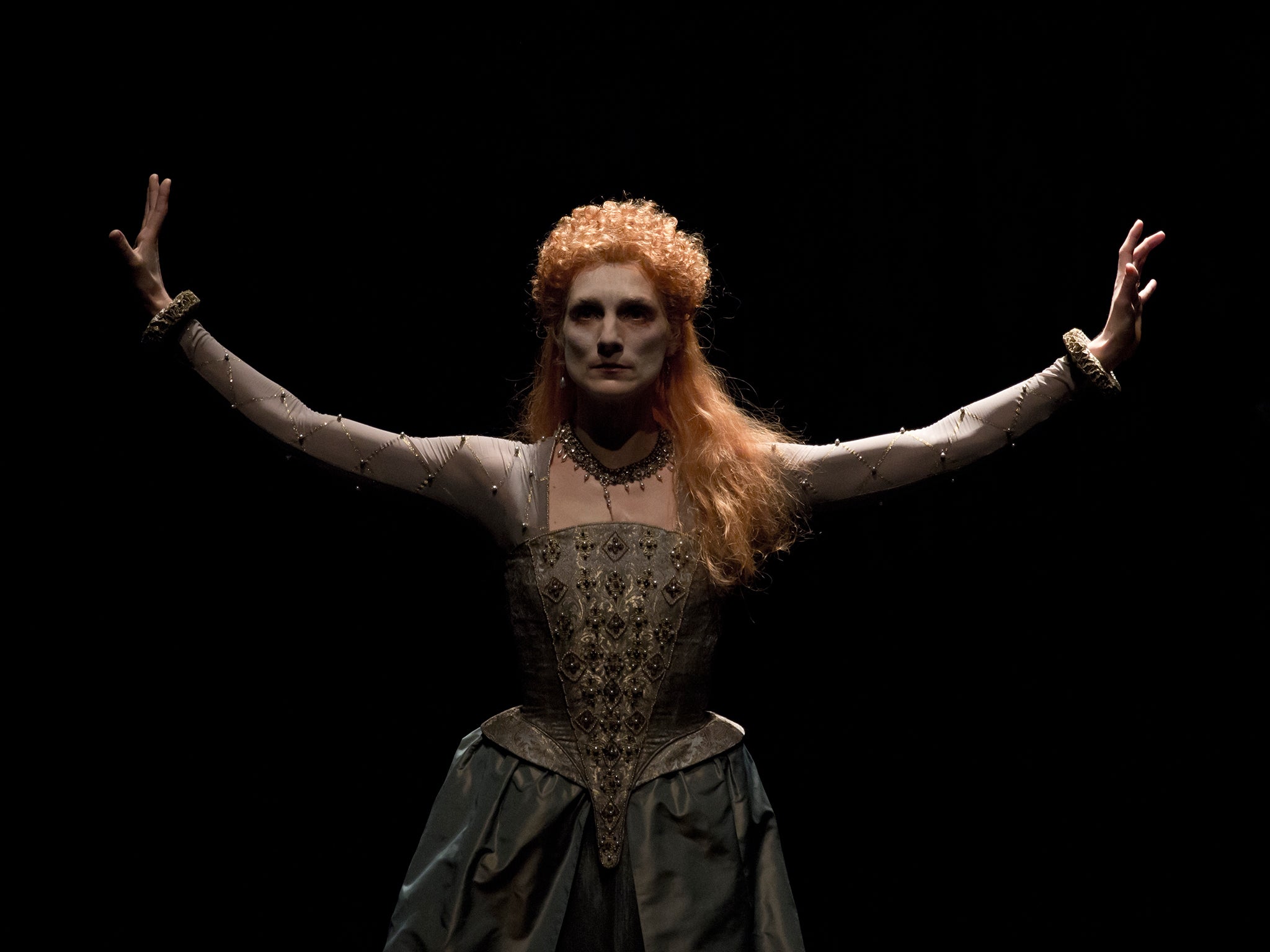 Elizabeth, Linbury Studio Theatre, Royal Opera House, review: Combines so many things it has little room to breathe
Despite good moments, the stop-start format takes the story away from the dancers
3
Click to follow
The Independent Culture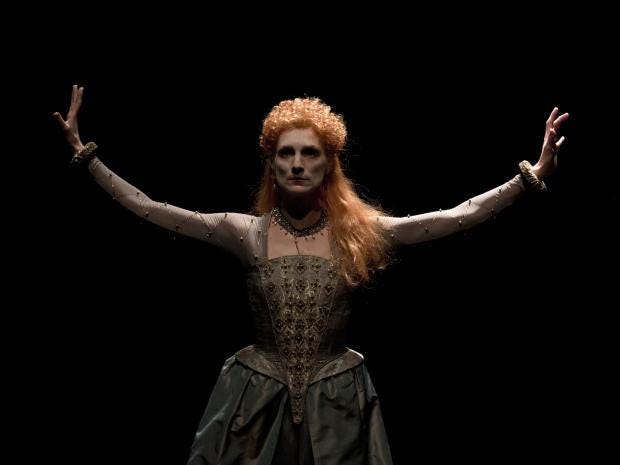 Evoking Elizabeth I, Will Tuckett's dance-theatre staging combines so many things that it has little room to breathe. Zenaida Yanowsky is a commanding Elizabeth, showing both grandeur and vulnerability, but she's hemmed in by the staging.
Originally commissioned by The Royal Ballet for a gala in 2013, Elizabeth covers the whole period of her reign, focusing on the men in her life. Actors speak a range of texts, by the queen and her near contemporaries. Fay Fullerton's costumes are gorgeously stylised. Martin Yates' music, played by cellist Raphael Wallfisch, draws on Elizabethan composers, but lacks its own momentum.
Despite good moments, telling stories or pointed turns of phrase, the stop-start format takes the story away from the dancers. As dance and as drama, it's more tell than show: neither side gets to work at full stretch. It's a bitty, anthology approach for a ninety-minute production.
Carlos Acosta is terrific as all the men in Elizabeth's life: an ardent Leicester, swaggering pirate Raleigh, clownish Duc d'Anjou and finally a deluded, obsessed Essex. He and Yanowsky have vivid chemistry, given a different twist with every new relationship. Yanowsky finds different shades of attraction, need and pain each time.
Until 17 January. Box office 020 7304 4000.

Reuse content
Comments