Henry V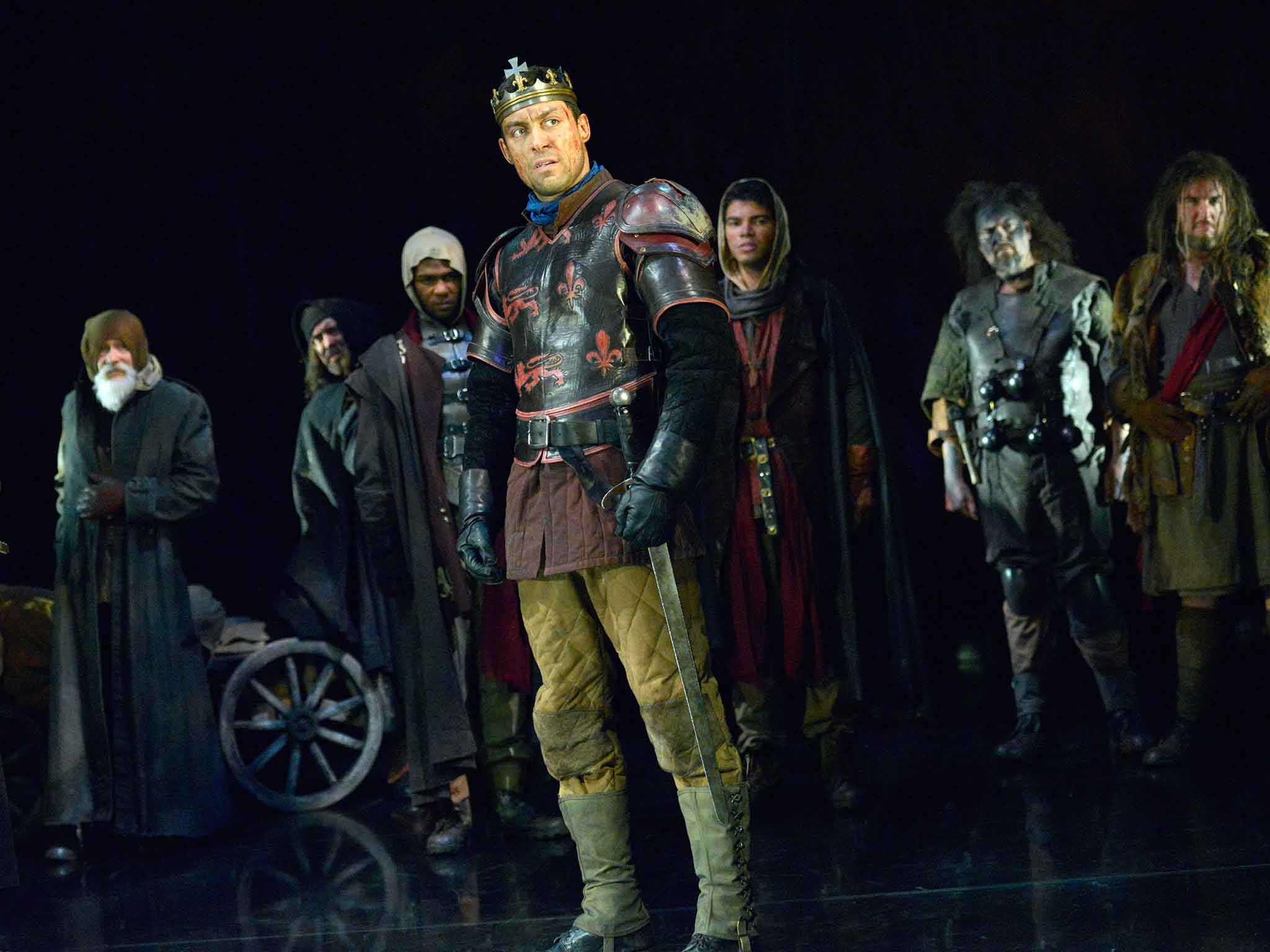 Henry V, Royal Shakespeare Theatre, Stratford-upon-Avon, review: A production of huge flair and bite
Gregory Doran has crafted an impressive addition to his English histories project
4
Click to follow
The Independent Culture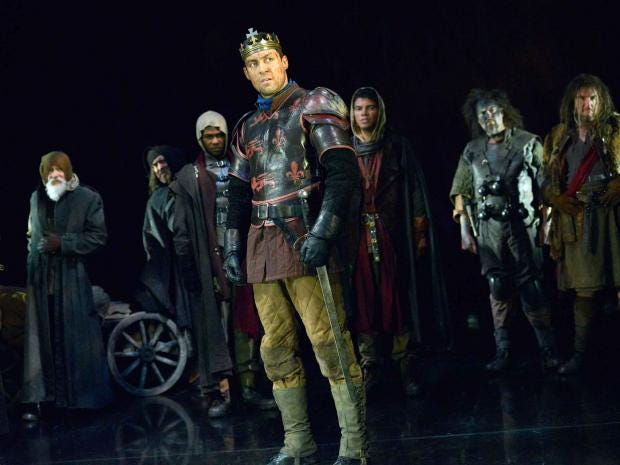 Like Hecuba at the Swan Theatre, a war with a dubious moral basis is prosecuted in Henry V, revived now with huge flair and bite in a production by Gregory Doran that is an impressive addition to his English histories project.
Alex Hassell, so good as Hal, has now become a square-jawed, unsmiling monarch who looks as if he's suffering from post-traumatic stress syndrome ahead of the invasion of France. He seeks justification in the Salic law with grim, sincere seriousness. It's typical of the production that the mood of that scene is counterpointed with comedy; the Archbishop of Canterbury is in his fussy, camp element with his fold-out charts and his trainspotter enthusiasm.  
This Henry V is played on an often largely bare thrust stage so that Oliver Ford Davies's fine, consciously schoolmasterly Chorus doesn't sound as if he's talking through his hat with those clear allusions to the Globe. "Work, WORK your thoughts and therein see a siege"  he barks at us, with a knowing nudge. With a company as vivid as this, we don't have to work very hard.
To 19 November, 0844 800 1110
Buy tickets for Henry V with Independent Tickets
Reuse content
Comments