Paradise Lost (lies unopened beside me)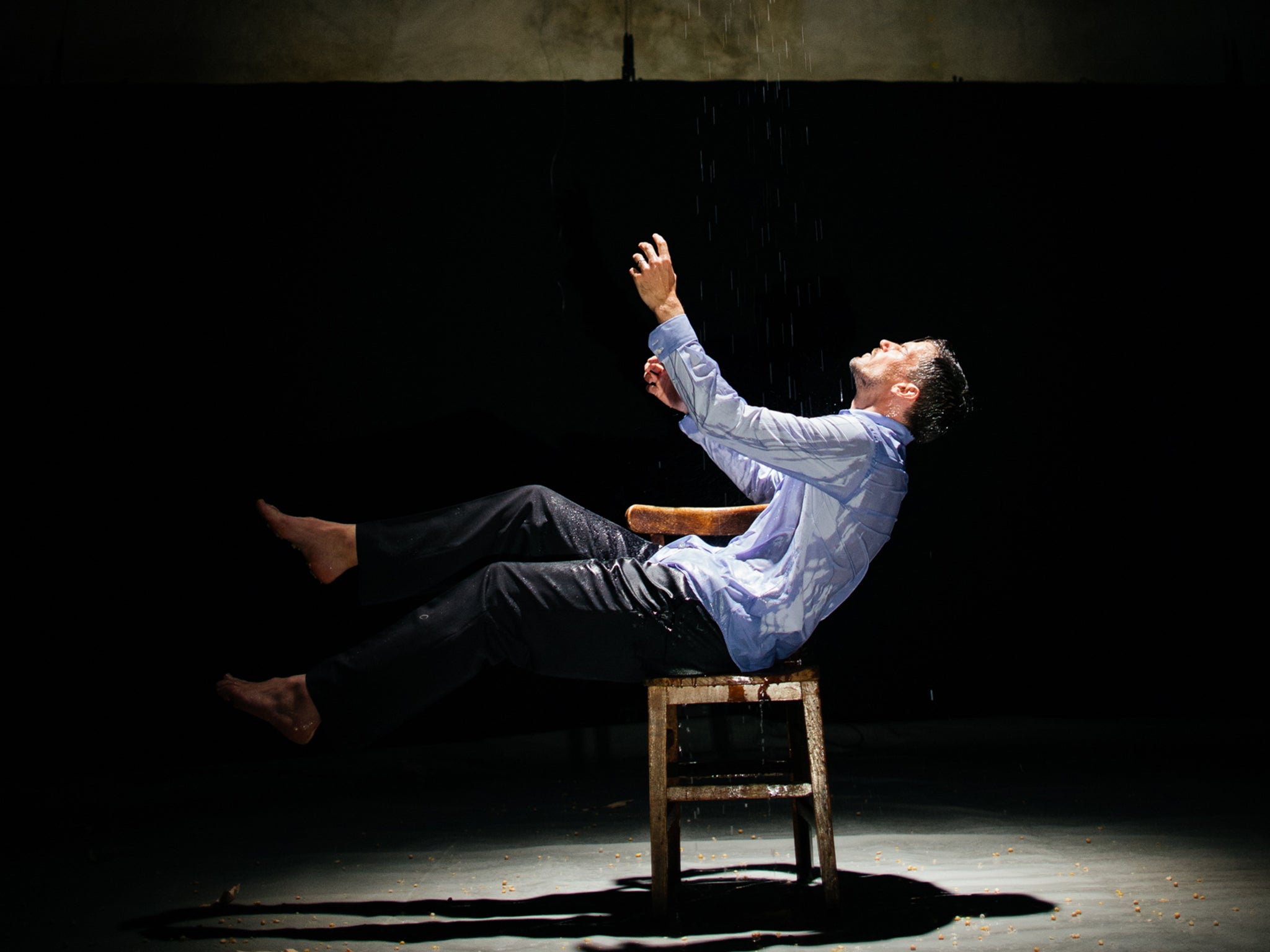 Paradise Lost (lies unopened beside me), The Place, London, review: An enchanting and very funny show
The comedy is divine, but the images of love and loss are achingly human
5
Click to follow
The Independent Culture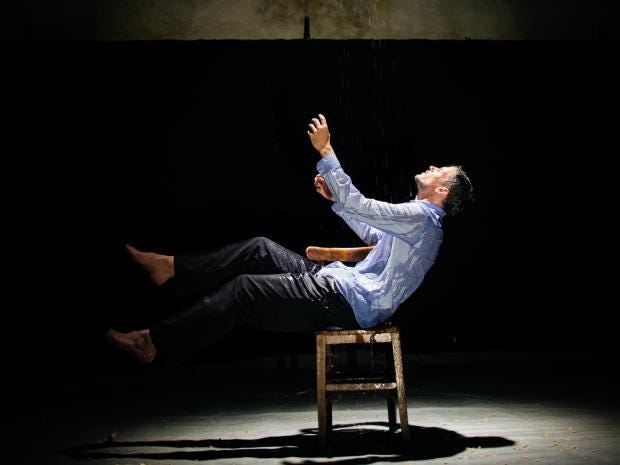 Lost Dog's Ben Duke makes an appealingly worried deity. "God is feeling a lot of pressure," he confesses, looking around at a chair and a tarpaulin from which he – as both performer and god – has to conjure the entire cosmos, not to mention all of Milton's Paradise Lost. It's an enchanting, very funny show, swooping from the epic to the vulnerable.
Starting his one-man retelling of the poem, Duke battles tricky props and a drip from the ceiling. He stages the war in heaven with manic mime. The angels are a scattering of paper dolls, while the mighty artillery becomes a hail of dried chickpeas. Milton's characters and relationships quickly slip into the 21st century; I love the ranks of angels turning sideways to get through God's rather narrow galley kitchen.
At first, the joke is about doing the sublime on a tiny scale, but Duke digs into genuinely powerful feelings. Drawing on his own life, the show is as much about parenthood as about Milton. This God is a father, terrified for his children or losing his temper when they get out of hand. The comedy is divine, but the images of love and loss are achingly human.
Until 10 October. Box office 020 7121 1100. Touring until 21 November. Tour dates from lostdogdance.co.uk
Comments