It's about that time in the season when TV networks decide which shows have to go and which get another round. The pilot shows are being reviewed, and announcements will trickle in over the next few weeks.
The choices aren't always simple. With today's shrinking live viewership, more than just ratings factor into whether a TV show survives to see another season.
Among other things, networks are now looking at online, on-demand, and streaming viewership; awards appeal; social media audiences; and international sales.
Among the shows in danger of being cancelled are last year's hits "Quantico" and "Blindspot," the long-running "New Girl," and a couple of spin-offs that didn't live up to the hype.
Here are Business Insider's predictions for the shows that will get the axe:
"The Odd Couple" (CBS)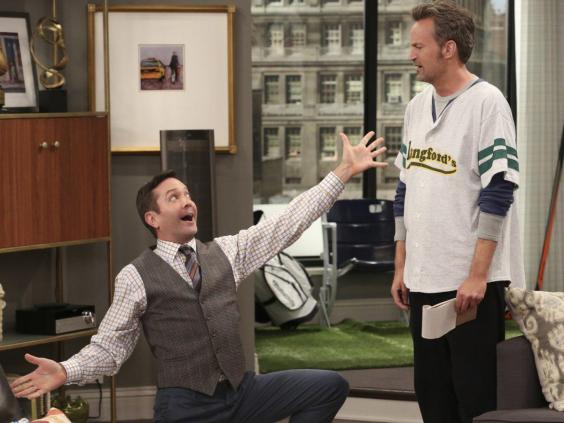 In December, CBS decided for the third season in a row not to order more than 13 episodes of the comedy, starring Matthew Perry. The show is CBS's lowest-rated comedy, so it's looking like a breakup is ahead for "The Odd Couple."
And if all that wasn't enough of a message from CBS to the show, there's this tweet from Perry.
"The Blacklist" (NBC)
"The Blacklist" may finally get the boot from NBC. For years, it was highly acclaimed by critics and creatives in Hollywood. James Spader was a real awards draw as well. But NBC is back on top of the all-important ratings, and "The Blacklist" is its lowest-rated returning show.
What's strange is that NBC produced a spin-off, "The Blacklist: Redemption." As you'll see in a bit, the apple doesn't fall far from the tree.
"The Blacklist: Redemption" (NBC)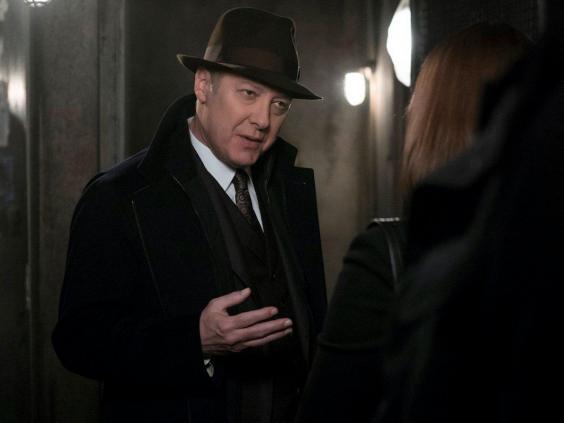 What's the sense in creating a spin-off of a show that has already overstayed its welcome? That's a question NBC executives should probably answer about "The Blacklist: Redemption." "The Blacklist" and its spin-off are both treading water. At the moment, "Redemption" is NBC's lowest-rated drama.
"Making History" (Fox)
One of the many time-traveling new shows this season, the Fox comedy "Making History" isn't making its mark. Its ratings are middling, and it's the lowest-rated comedy on Fox. The network will certainly want to make room for new fall comedies, so "Making History" will probably be gone.
"Code Black" (CBS)
"Code Black" is in triage mode at CBS. It wasn't the highest-rated show in its first season last year, so it's especially troubling that it has lost about 16 per cent of last year's audience. Even the stunt casting of Rob Lowe this season couldn't stop the bleeding.
"Sleepy Hollow" (Fox)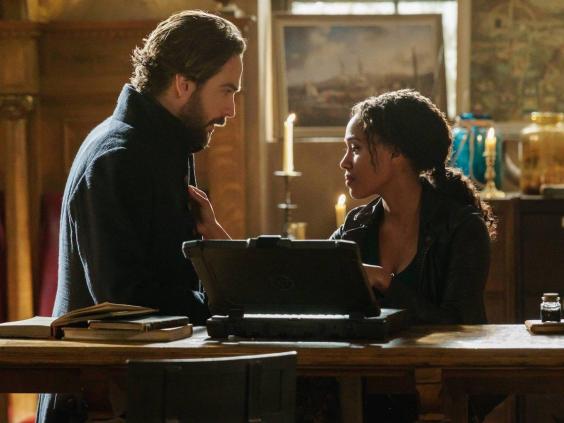 "Sleepy Hollow" should have been put to bed after its low-rated third season. Fox renewed the show anyway, with a pretty major reboot, but it didn't work. It's Fox's lowest-rated show, and it has lost nearly 40 per cent of last season's audience.
"Blindspot" (NBC)
"Blindspot" was a source of pride for NBC in its first season, as it was one of the top-rated new shows on TV. But it's falling hard. Now, "Blindspot" floats around the middle of NBC's slate of shows. That doesn't sound so bad, but it has lost about 42 per cent of the audience that advertisers want most, adults under 50, since last season. And that might be enough to take it down.
"American Crime" (ABC)
Currently in its third season, "American Crime," the anthology from "12 Years a Slave" writer John Ridley, has been a critical and awards favorite for its focus on the problems facing Americans. This season, the show took a look at human trafficking.
But the bottom line is that "American Crime" is ABC's lowest-rated show and has lost nearly half of last season's audience. Prestige and a worthy message can only go so far. ABC still has to pay the bills.
"Elementary" (CBS)
The clues for the cancellation of "Elementary" are all there. While CBS has been the most-watched broadcast network for years, its audience traditionally steers older than the under-50 crowd advertisers are aiming for, so it doesn't have much patience for low-rated shows, and "Elementary" is the network's lowest-rated returning show.
The network may let it finish its current fifth season because that makes it ripe for syndication sales. But it may not be worth keeping for a sixth.
"New Girl" (Fox)
Ray Mickshaw/FOX
"New Girl" has certainly had its days as the belle of the ball, but word of mouth says the show has faded in its later seasons. It has a trend of losing viewers every season, and even the folks behind the show are doubtful it will return for a seventh season. The recently aired season finale was also written as a potential series finale for the roommate comedy in preparation for Fox's probable eviction.
"Powerless" (NBC)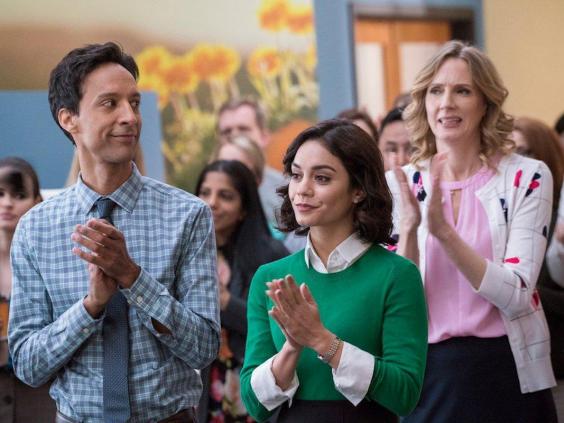 "Ransom" (CBS)
"Ransom" is inspired by a real-life crisis negotiator and follows Eric Beaumont (Luke Roberts) and his team as they resolve some of the toughest kidnapping and ransom cases in the country.
It's an interesting experiment for CBS. Since it's an international co-production, CBS didn't have to foot the entire bill for "Ransom." The network aired it on Saturday nights when it typically aired reruns. If it did well, then CBS would probably consider more original coproduction in atypical time slots. But it didn't. It's the lowest-rated show on any broadcast network.
"Marvel's Agents of S.H.I.E.L.D." (ABC)
Once upon a time, some protection was provided from cancellation at ABC if the show came from another part of the Disney family. But that went away last year when ABC canceled "The Muppets" and "Marvel's Agent Carter."
That means "Marvel's Agents of S.H.I.E.L.D." is a sitting duck. It's lost about 30 per cent of last year's audience, and it's one of the lowest-rated shows on ABC.
It does have one thing going for it: ABC ordered a new Marvel series, "The Inhumans," and may want to keep "S.H.I.E.L.D." around as a companion show and as a show of good faith to Marvel.
"Pure Genius" (CBS)
"Pure Genius" is pure ratings bottom-feeder as far as CBS is concerned. In December, it was the network's lowest-rated new show. CBS decided not to order more than its original 13 episodes. That's enough reason to pull the medical drama's life support.
"Quantico" (ABC)
TV viewers can be so finicky. In its first season, "Quantico" and its star Priyanka Chopra, the first Indian lead on American broadcast TV, were the toast of the town and a ratings winner. Now in its second season, the show has seen its audience fall by about 35 per cent, and it's one of the lowest-rated shows on ABC.
"Training Day" (CBS)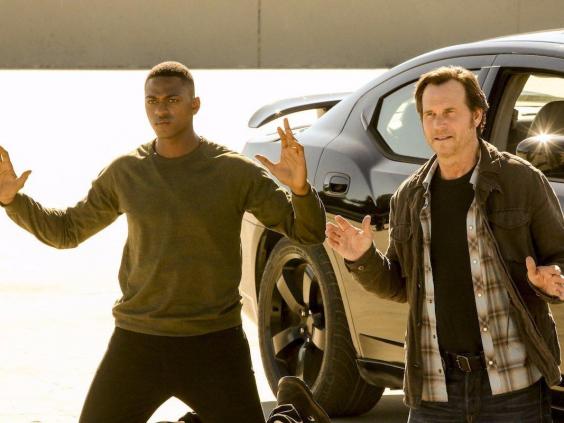 Boy, there has been nothing but bad news for the "Training Day" reboot.
Not only did its star, the talented Bill Paxton, die just after the show started its run, but its ratings have been miserable — it has battled "Ransom" for the network's lowest-rated new drama. It has also been panned by critics, and CBS recently announced it would move the show from Thursdays to Saturday nights for the rest of its season. Looks like a one-and-done to us.
"Rosewood" (Fox)
A pretty successful first season won this medical/cop show a second year. We hear "Rosewood" got a lot better after its terrible pilot episode last season, but this season, its ratings are down 49 per cent, and it has lost almost 36 per cent of season one's audience. Ouch.
"Criminal Minds: Beyond Borders" (CBS)
While all signs pointed toward CBS bringing back "Criminal Minds," the same is not true for its spin-off.
"Criminal Minds: Beyond Borders" wasn't highly watched in its first season, but it somehow got a pass. This season, it has lost more than a quarter of its viewers. CBS is likely to shut down "Beyond Borders."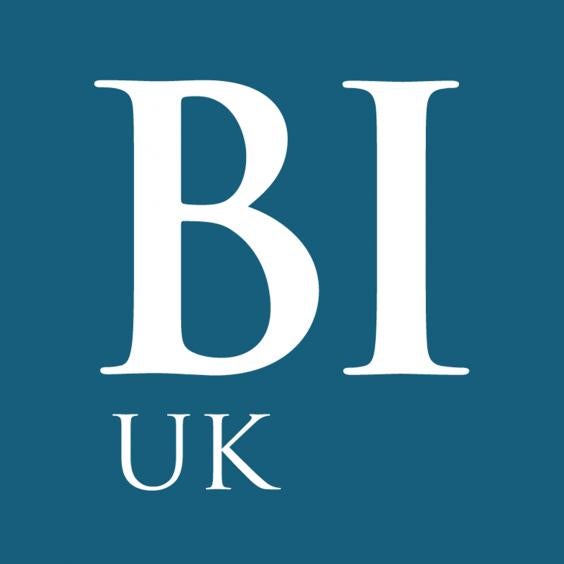 • This is why modern marriage is so hard/a>
• 11 surprising things that your physical appearance says about you
• The 8 worst mistakes you can make in an email — and how to fix them
Read the original article on Business Insider UK. © 2016. Follow Business Insider UK on Twitter.
Reuse content