With every new acting job comes a new challenge. I'm sitting with a lot of funny people in a rehearsal room in central London; actors, writers and producers whose careers I've admired for a while. As usual, we bond over comedic heroes, past projects and tricky senior actors, one-upping each other on who's got the most serious food intolerance, and quipping we're all probably going to get the sack any minute. This is common practice on day one of any television comedy. Everyone does their bit to establish their position on the comedy bill. It's hard to like yourself in a room full of funnies.
But this morning is different, because, any minute now, a man is about to walk into the room who brings with him such a level of fame and notoriety that I soon notice the space is almost completely silent with expectation. The man is David Hasselhoff.
Hoff the Record is an original improvised comedy for Dave TV, which follows Hoff on his various attempts to relaunch his career in the UK. I play Harriet Fitzgerald – a biochemistry geek who just landed a temporary job as Hoff's PA. Plenty to play with.
Hoff, as I now call him, was a huge part of my Eighties childhood. My mother, twin brothers and I would huddle up every Saturday and watch this Adonis run down the beach as the twinkle of the Baywatch theme tune scattered over a titles montage. Mitch Buchannon; always fighting for good and fairness against whatever the weekly episode would throw up. Sharks, scams but mostly just really big waves. Pamela Anderson's CJ would deliver her lines with an innocence that her outfit would never allow for. It was TV magic to the tune of 242 episodes and world domination. Hoff was a global superstar a world away from my dinky living room but right now he was walking into my world as a colleague.
The first thing that hits you about him is his height. He's 6ft 4in, sharply dressed and his posture is excellent so as he strides over to introduce himself – "Hey, I'm Hoff. Great to meet ya!" – you feel awestruck, muttering "Pleasure" as his azure eyes and Los Angeles smile draw you in. But just as you're about to panic, he leans over and whispers: "So what the hell are we making here?" and you realise he's got comedy bones, and you think that this show is bound to be, at the very least, pretty damn fun.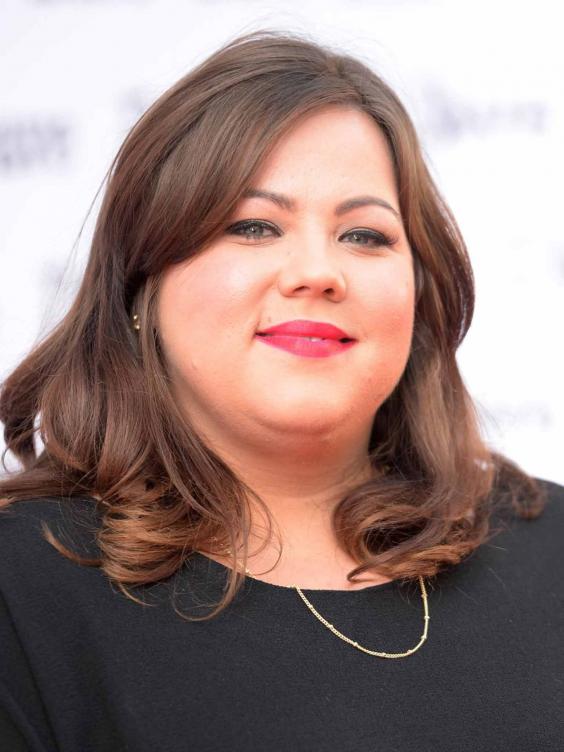 That first day a number of noticeable things happened. Firstly, he assumed I had my own personal assistant; "You got a PA right?" - a strange thing for me, a jobbing actress, to imagine. "No," I find myself apologising. "Oh, so who gets your shit done?" I squark: "Umm, I do."
"Huh," he muses, setting us back to worlds apart. His LA lifestyle was ever-present; exercising daily, he ate a lot of healthy protein-type foods including his early-morning "Eight-egg Hoff Special" as the rest of us chomped down on bacon sarnies.
Halfway through the first day's rehearsal, as we watched a scene play out on camera between Hoff as "Hoff" and the masterful Mark Quartley as Dieter Hasselhoff, his long-lost German son, Hoff got a call. He'd left his phone on and now it was interrupting their scene and the music that sounded was the Knight Rider theme-tune. As if this wasn't enough, Hoff launched forward, picked up his phone and took the call from his assistant, Nick.
With the camera still running and everyone on hold, Hoff answered. "Nick!? What's going on? I got a weird kid in my hotel room saying he's my son!" I glanced up at my castmate Fergus Craig as we shared a look of wonder. This is really happening! Hoff is involving our fictional storyline for a TV comedy in his actual real life. We could just about make out a panicked voice on the end of the line, "David, Why are you in a hotel room? We got you an apartment, what's going on?" Surely at this point, I think, Hoff will break and reassure him that he's just acting, but instead he ramps it up. "I don't know Nick. I'm scared," and promptly hangs up before going back into the scene. At this point my hand is over my mouth to stop me from bursting into laughter. Hoff is having the most fun he can, regardless of the consequences. It's wicked and chaotic but it's also comedy gold. As the scene finishes he flashes a smile. "Yeah I better call him back."
Throughout the job Hoff never stopped working. Even on his breaks between scenes he was busy producing his film, Killing Hasselhoff, back in LA, giving phone interviews or huddled in his trailer with Nick, running over travel plans to various European Hoff-fanatical destinations. I now understand that he loves to work.
I suspect that his drive to keep going correlates with his fear of things disappearing or shutting down. At the end of the day he's just a freelancer. He once told me that after the global success of Knight Rider he couldn't get a job. That's a tag line of Hoff the Record; "When you reach the top, where do you go?"
Well personally, Hoff has gone right into my high esteem. He understands the selfless nature of comedy, putting the joke before himself, which at times must be painful, especially when the series draws a lot from his real-life mistakes. He opens doors for both men and women, he talks openly and honestly about his life to anyone who asks. He loved to wind me up, provoking reactions, and that's something I have in common with him; chasing reactions. And now, I guess, we just wait for the audience's.
'Hoff the Record' starts on 18 June at 9pm on Dave
Reuse content