In autumn 1909, a young lawyer and activist wrote from London to one of his heroes, now a frail old man who would die within a year. "Very eager to engage your active interest and sympathy." The disciple won his idol's support for a campaign of non-violent protest in South Africa. The pair exchanged friendly, admiring letters. "Your work in the Transvaal, which to us seems to be at the end of the Earth, is yet in the centre of our interest," Count Leo Tolstoy told Mohandas K Gandhi from his estate at Yasnaya Polyana. For Tolstoy, delighted to find not just another fan who shared his ideals but a dynamic organiser who might put them into practice, both men had chosen "the same struggle of the tender against the harsh, of meekness and love against pride and violence".
For decades, Leo Tolstoy was not just the best-known but the most influential author in the world. Although snuffed out by Soviet brutality after 1917, his principles of non-violent, spiritually driven social revolution spread further and lasted longer than Lenin's doctrine of state terror. Gandhi passed the Count's baton to Martin Luther King, then to a host of good-life movements and peaceable resisters all around the world. Foes who castigate the allotment-tending, jam-making, nuke-scrapping Jeremy Corbyn as a ferocious Bolshevik have got the wrong end of the stout peasant-style stick. He is a pure Tolstoyan.
Culture news in pictures
Culture news in pictures
1/30 30 September 2016

An employee hangs works of art with "Grand Teatro" by Marino Marini (R) and bronze sculpture "Sfera N.3" by Arnaldo Pomodoro seen ahead of a Contemporary Art auction on 7 October, at Sotheby's in London

REUTERS

2/30 29 September 2016

Street art by Portuguese artist Odeith is seen in Dresden, during an exhibition "Magic City - art of the streets"

AFP/Getty Images

3/30 28 September 2016

Dancers attend a photocall for the new "THE ONE Grand Show" at Friedrichstadt-Palast in Berlin, Germany

REUTERS

4/30 28 September 2016

With an array of thrift store china, humorous souvenirs and handmade tile adorning its walls and floors, the Mosaic Tile House in Venice stands as a monument to two decades of artistic collaboration between Cheri Pann and husband Gonzalo Duran

REUTERS

5/30 27 September 2016

A gallery assistant poses amongst work by Anthea Hamilton from her nominated show "Lichen! Libido!(London!) Chastity!" at a preview of the Turner Prize in London

REUTERS

6/30 27 September 2016

A technician wearing virtual reality glasses checks his installation in three British public telephone booths, set up outside the Mauritshuis museum in The Hague, Netherlands. The installation allows visitors a 3-D look into the museum which has twenty-two paintings belonging to the British Royal Collection, on loan for an exhibit from 29 September 2016 till 8 January 2017

AP

7/30 26 September 2016

An Indian artist dressed as Hindu god Shiva performs on a chariot as he participates in a religious procession 'Ravan ki Barat' held to mark the forthcoming Dussehra festival in Allahabad

AFP/Getty Images

8/30 26 September 2016

Jean-Michel Basquiat's 'Air Power', 1984, is displayed at the Bowie/Collector media preview at Sotheby's in New York

AFP/Getty

9/30 25 September 2016

A woman looks at an untitled painting by Albert Oehlen during the opening of an exhibition of works by German artists Georg Baselitz and Albert Oehlen in Reutlingen, Germany. The exhibition runs at the Kunstverein (art society) Reutlingen until 15 January 2017

EPA

10/30 24 September 2016

Fan BingBing (C) attends the closing ceremony of the 64th San Sebastian Film Festival at Kursaal in San Sebastian, Spain

Getty Images

11/30 23 September 2016

A view of the artwork 'You Are Metamorphosing' (1964) as part of the exhibition 'Retrospektive' of Japanese artist Tetsumi Kudo at Fridericianum in Kassel, Germany. The exhibition runs from 25 September 2016 to 1 January 2017

EPA

12/30 22 September 2016

Jo Applin from the Courtauld Institute of Art looks at Green Tilework in Live Flesh by Adriana Vareja, which features in a new exhibition, Flesh, at York Art Gallery. The new exhibition features works by Degas, Chardin, Francis Bacon and Sarah Lucas, showing how flesh has been portrayed by artists over the last 600 years

PA

13/30 21 September 2016

Performers Sean Atkins and Sally Miller standing in for the characters played by Asa Butterfield and Ella Purnell during a photocall for Tim Burton's "Miss Peregrines Home For Peculiar Children" at Potters Field Park in London

Getty Images

14/30 20 September 2016

A detail from the blanket 'Alpine Cattle Drive' from 1926 by artist Ernst Ludwig Kirchner is displayed at the 'Hamburger Bahnhof - Museum for Contemporary Arts' in Berlin. The exhibition named 'Ernst Ludwig Kirchner - Hieroglyphen' showing the complete collection of Berlin's Nationalgallerie works of the German artist Ernst Ludwig Kirchner and will run from 23 September 2016 until 26 February 2017

AP

15/30 20 September 2016

A man looks at portrait photos by US photographer Bruce Gilden in the exhibition 'Masters of Photography' at the photokina in Cologne, Germany. The trade fair on photography, photokina, schowcases some 1,000 exhibitors from 40 countries and runs from 20 to 25 September. The event also features various photo exhibitions

EPA

16/30 20 September 2016

A woman looks at 'Blue Poles', 1952 by Jackson Pollock during a photocall at the Royal Academy of Arts, London

PA

17/30 19 September 2016

Art installation The Refusal of Time, a collaboration with Philip Miller, Catherine Meyburgh and Peter Galison, which features as part of the William Kentridge exhibition Thick Time, showing from 21 September to 15 January at the Whitechapel Gallery in London

PA

18/30 18 September 2016

Artists creating one off designs at the Mm6 Maison Margiela presentation during London Fashion Week Spring/Summer collections 2017 in London

Getty Images

19/30 18 September 2016

Bethenny Frankel attends the special screening of Disney's "Beauty and the Beast" to celebrate the 25th Anniversary Edition release on Blu-Ray and DVD in New York City

Getty Images for Walt Disney Stu

20/30 17 September 2016

Visitors attend the 2016 Oktoberfest beer festival at Theresienwiese in Munich, Germany

Getty Images

21/30 16 September 2016

Visitors looks at British artist Damien Hirst work of art 'The Incomplete Truth', during the 13th Yalta Annual Meeting entitled 'The World, Europe and Ukraine: storms of changes', organised by the Yalta European Strategy (YES) in partnership with the Victor Pinchuk Foundation at the Mystetsky Arsenal Art Center in Kiev

AP

22/30 16 September 2016

Tracey Emin's "My Bed" is exhibited at the Tate Liverpool as part of the exhibition Tracey Emin And William Blake In Focus, which highlights surprising links between the two artists

Getty Images

23/30 15 September 2016

Musician Dave Grohl (L) joins musician Tom Morello of Prophets of Rage onstage at the Forum in Inglewood, California

Getty Images

24/30 14 September 2016

Model feebee poses as part of art installation "Narcissism : Dazzle room" made by artist Shigeki Matsuyama at rooms33 fashion and design exhibition in Tokyo. Matsuyama's installation features a strong contrast of black and white, which he learned from dazzle camouflage used mainly in World War I

AP

25/30 13 September 2016

Visitors look at artworks by Chinese painter Cui Ruzhuo during the exhibition 'Glossiness of Uncarved Jade' held at the exhibition hall 'Manezh' in St. Petersburg, Russia. More than 200 paintings by the Chinese artist are presented until 25 September

EPA

26/30 12 September 2016

A visitor looks at Raphael's painting 'Extase de Sainte Cecile', 1515, from the Uffizi Gallery in Florence during the opening of a Raphael exhibition at the Pushkin State Museum of Fine Arts in Moscow, Russia. The first Russian exhibition of the works of the Italian Renaissance artist Raffaello Sanzio da Urbino includes eight paintings and three drawings which come from Italy. Th exhibit opens to the public from 13 September to 11 December

EPA

27/30 11 September 2016

Steve Cropper and Eddie Floyd perform during Otis Redding 75th Birthday Celebration - Rehearsals at the Macon City Auditorium in Macon, Georgia

Getty Images for Otis Redding 75

28/30 10 September 2016

Sakari Oramo conducting the BBC Symphony Orchestra, the BBC Symphony Chorus and the BBC Singers at the Last Night of the Proms 2016 at the Royal Albert Hall in London

PA

29/30 9 September 2016

A visitor walks past a piece entitled "Fruitcake" by Joana Vasconcelo, during the Beyond Limits selling exhibition at Chatsworth House near Bakewell

REUTERS

30/30 8 September 2016

A sculpture of a crescent standing on the 2,140 meters high mountain 'Freiheit' (German for 'freedom'), in the Alpstein region of the Appenzell alps, eastern Switzerland. The sculpture is lighted during the nights by means of solar panels. The 38-year-old Swiss artist and atheist Christian Meier set the crescent on the peak to start a debate on the meaning of religious symbols - as summit crosses - on mountains. 'Because so many peaks have crosses on them, it struck me as a great idea to put up an equally absurd contrast'. 'Naturally I wanted to provoke in a fun way. But it goes beyond that. The actions of an artist should be food for thought, both visually and in content'

EPA
To its credit, Andrew Davies's six-part adaptation of War and Peace has allowed the Count's world-view to slide slowly into sight, like a sledge emerging from a snowstorm. The BBC series, which ends on Sunday after harvesting golden reviews, warm online feedback and healthy Sunday-evening ratings, opened its run obscured by a blizzard of trivialising scorn. The canny Davies did little to disperse it. Playing off his reputation as the serial sexer-up of set texts, the screenwriter of Pride and Prejudice, Bleak House, Daniel Deronda and much else diverted the previewers' gaze to his (literal) fleshing-out of Tolstoy's hints about an incestuous liaison between the devilishly sensual Kuragin siblings.
Acting the mildly philistine everyman, Davies reported that he had axed the novel's boring essayistic bits but whetted appetites for the drama of boudoir and battlefield. "I took it with me on holiday, and you know what? Once you get into it, it's a page-turner," he matily confided. So the dramatisation began to a braying chorus of (possibly) hungover pundits and columnists. They swallowed Davies's titillating bait about the Kuragins and scoffed at the allegedly soporific stretches of an overlong epic. Several of these privileged boors smugly announced that, of course, they had not read the book.
So the War and Peace kick-off displayed British culture in miniature – the best and the worst. On the one hand, a far-sighted and high-achieving public broadcaster crafts an ambitious version of a classic work with top-notch acting, resourceful direction (from Tom Harper) and a shrewdly, subtly compressed screenplay – despite the writer's diversionary antics. On the other, a mob of well-paid media loudmouths take it as read that this giant fossil of a book needs rescuing from the "worthy but dull" file by dumping the serious stuff and spicing up the bedroom scenes. Only in England would columnists proudly boast about their total incompetence to judge an adaptation of this kind.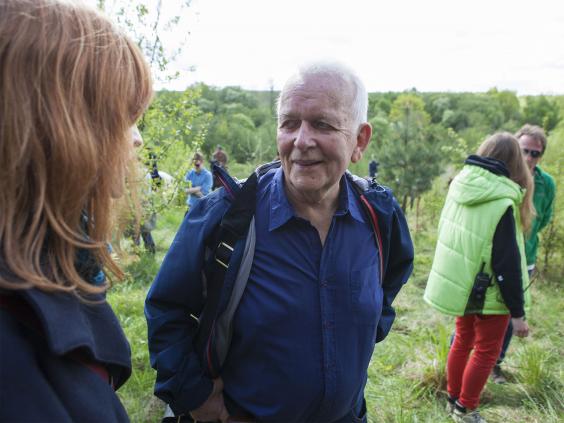 Over the past five weeks, Davies's screenplay has gradually come good. True, he can't afford to visualise all the novel's lengthy meditations on life and love, history and destiny. But he can – notably via the luminous performances of Lily James as Natasha and Paul Dano as Pierre – suggest the way that Tolstoy makes his characters wrestle inwardly with their choices, their characters, their fates. Just as, in this epic on a tight budget, a patch of Lithuanian woodland has to stand in for endless Russian forests and a close-focus skirmish must represent the clash of vast armies, so brief snatches of dialogue or silent musings by candlelight or in the snow have to hint at life-changing inner upheavals.
When Natasha throws off her Frenchified airs and graces, and plunges into an ecstatic Russian peasant dance, it not only ranks as a turning-point for her and for the book. To Tolstoy's followers, Russia itself recovers her soul in this scene.
Ordinary viewers have responded with more grace and nous than the early pundits. People coming to the story with no prior assumptions have voiced surprise, alarm and shock at the twists of emotion – just as Tolstoy planned. When Natasha almost fell into the slimily seductive arms of Anatol Kuragin, the online gasps were nearly audible. "Natasha, have a word with yourself. You'll be in some pervy sibling threesome before you know it," ran a typical tweet.
Don't write off these reversals and cliff-hangers as the hallmarks of a superior soap opera from the 1860s. They relate directly to the (false) assumption that Davies has simply excised the dreary, philosophical chunks of War and Peace. Those sections usually dwell on believes that we act in the short term intending to break the rules of character or history, to rebel against family, time or class, only to find that all along we have been following the dictates of a higher law. Every time Tolstoy's heroines and heroes startle us with a headstrong swerve or impetuous adventure, they belong as much as Napoleon himself, the slave of fate, in Tolstoy's grand scheme.
"Each man lives for himself, using his freedom to attain his personal aims," writes Tolstoy in the second epilogue to War and Peace. "But as soon as he has done it, that action performed at a certain moment in time becomes irrevocable and belongs to history". Behind spontaneity, accident and passion lies an order that belongs to the novelist – or to God. Just because Davies has cleverly disguised this mechanism does not mean that he has broken it.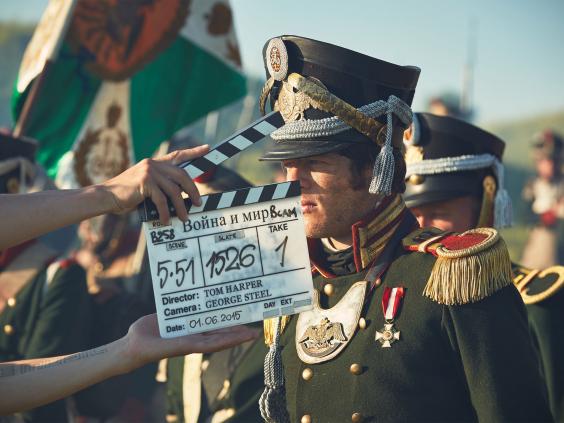 In his Lectures on Russian Literature, Vladimir Nabokov notes that: "Many people approach Tolstoy with mixed feelings. They love the artist in him and are intensely bored by the preacher." But, argues the author of Lolita, "it is rather difficult to separate Tolstoy the preacher from Tolstoy the artist – it is the same deep slow voice, the same robust shoulder pushing up a cloud of visions or a load of ideas."
From the era of Gandhi until now, that "deep slow voice" has mesmerised millions. It buttonholes us not just about lofty, abstract issues but the sort of dilemmas that obsess any teenager. How will I know who to love? Can I trust my deepest feelings? Should I do what I want and break my parents' heart? How should I live my life? Why strive to be good in a world of risk, violence and disaster? How will I ever know the truth? One virtue of the BBC War and Peace is that we see just how young its protagonists are. Tolstoy's youths cherish the sort of earnestness that embarrasses middle-aged hacks. And, by and large, viewers of the BBC series have proved wiser, more receptive – and more in tune with Tolstoy – than many of its critics.
The historian EP Thompson wrote of "the enormous condescension of posterity" towards the past. For an element of Britain's carping commentariat, that extends to one of the greatest novels ever written. Will they brush off their trite put-downs when, in March, ITV screens an adaptation of Anthony Trollope's novel Doctor Thorne? Probably not, since this classic retread comes from the stable of Lord Julian Fellowes of Downton, and boasts a former royal girlfriend – Cressida Bonas – in the cast. In this country, snobbery tends to trump philistinism. Not that it did much good for Count Tolstoy.
The public did not patronise the BBC War and Peace. Only the professionals did that. Although too short, the Davies-Harper dramatisation has captured much of the intimacy that brings Tolstoy so close to his admirers – whether MK Gandhi or the latest Sunday-night tweeter. As Nabokov put it: "Readers call Tolstoy a giant not because other writers are dwarfs but because he remains always of exactly our own stature, exactly keeping pace with us instead of passing by in the distance, as other authors do." On television, the walk with Tolstoy ends this weekend. Pick up War and Peace itself, and he may keep you company for months.
'War and Peace' concludes on Sunday at 9pm on BBC1