In autumn 1909, a young lawyer and activist wrote from London to one of his heroes, now a frail old man who would die within a year. "Very eager to engage your active interest and sympathy." The disciple won his idol's support for a campaign of non-violent protest in South Africa. The pair exchanged friendly, admiring letters. "Your work in the Transvaal, which to us seems to be at the end of the Earth, is yet in the centre of our interest," Count Leo Tolstoy told Mohandas K Gandhi from his estate at Yasnaya Polyana. For Tolstoy, delighted to find not just another fan who shared his ideals but a dynamic organiser who might put them into practice, both men had chosen "the same struggle of the tender against the harsh, of meekness and love against pride and violence".
For decades, Leo Tolstoy was not just the best-known but the most influential author in the world. Although snuffed out by Soviet brutality after 1917, his principles of non-violent, spiritually driven social revolution spread further and lasted longer than Lenin's doctrine of state terror. Gandhi passed the Count's baton to Martin Luther King, then to a host of good-life movements and peaceable resisters all around the world. Foes who castigate the allotment-tending, jam-making, nuke-scrapping Jeremy Corbyn as a ferocious Bolshevik have got the wrong end of the stout peasant-style stick. He is a pure Tolstoyan.
Culture news in pictures
Culture news in pictures
1/30 26 June 2016

Chris Martin of 'Coldplay' performs on the Pyramid Stage on day 3 of the Glastonbury Festival at Worthy Farm

Getty Images

2/30 25 June 2016

Adele performing on stage at the Glastonbury Festival, at Worthy Farm in Somerset

PA

3/30 24 June 2016

US artist Joan Jonas poses during the presentation of her exhibition 'Joan Jonas: Stream or River. Flight or Pattern' at the Bitin Foundation in Santander, northern Spain. The display featuring experimental film and video-installation of pioneering Jonas will be open to the public from 25 June to 16 October 2016

EPA

4/30 23 June 2016

Evie Ferris and Georgia Scott-Hunter, Artists of The Australian Ballet next to one of Edgar Degas' iconic ballet dancer paintings 'Dancer with Bouquets' during the media preview for the 'Degas: A New Vision' exhibition at National Gallery of Victoria in Melbourne, Australia. The exhibition will run from 24 June to 18 September as part of the Melbourne Winter Masterpieces series

Getty Images

5/30 22 June 2016

Figures of characters from the comic series 'Uncle Walt' by US cartoonist Frank King are on display in the exhibition 'Pioneers of the Comic Strip. A different Avant-Garde' at the Schirn Kunsthalle museum in Frankfurt am Main, Germany. The exhibition that features the works of six primarily US illustrators created between 1905 and 1940, runs from 23 June 2016 to 18 September 2016

EPA

6/30 21 June 2016

(L-R) Actors Jonathan Holmes, Paul Moniz de Sa, Daniel Bacon, Chris Gibbs, Jemaine Clement, Penelope Wilton, Mark Rylance, Ruby Barnhill, Bill Hader, Rebecca Hall and Rafe Spall arrive on the red carpet for the US premiere of Disney's "The BFG," directed and produced by Steven Spielberg. A giant sized crowd lined the streets of Hollywood Boulevard to see stars arrive at the El Capitan Theatre

Getty Images for Disney

7/30 20 June 2016

Tony Bennett attends as the Friars Club Honors Tony Bennett With The Entertainment Icon Award - Arrivals at New York Sheraton Hotel & Tower in New York City

Getty Images

8/30 19 June 2016

A woman walks in front of the paintings 'Without title' (1960), left, and 'Come closer' (1960), right, during the opening of the exhibition 'Xanti Schawinsky - From the Bauhaus into the World' in Magdeburg, Germany. The exhibition starts on 21 June and lasts until 25 September

AP

9/30 18 June 2016

Recording artist Johnny Bond (L) and Van McCann of Catfish and the Bottlemen perform onstage at Firefly Music Festival in Dover

Getty Images for Firefly

10/30 17 June 2016

Students from both the Richmond and Covent Garden schools perform for Prince Charles, Prince of Wales, in his role as President of The Royal Ballet, as he visits The Royal Ballet School, White Lodge campus in Richmond Park in London

Getty Images

11/30 16 June 2016

A part of the installation 'The Floating Piers' by Bulgarian-born artist Christo Vladimirov Yavachev known as Christo is seen on the Lake Iseo, northern Italy

REUTERS

12/30 15 June 2016

A unique outdoor gallery has been revealed in Hampstead Heath, to mark the return of the Affordable Art Fair in London. The colourful 'running gallery' previewed seven of the artworks going on show at the fair this week from 16 – 19 June. These works, along with thousands more original pieces will be going on sale as the fair opens – all priced between £100 - £5,000

Oliver Dixon/Imagewise

13/30 13 June 2016

The artwork 'Accumulation: Searching for Destination' (2014-2016) by Japanese artist Chiharu Shiota is on display at the show Unlimited in the context of the international art show in Basel, Switzerland. Unlimited is Art Basel's exhibition platform for projects that transcend the limitations of a classical art-show stand, including out-sized sculpture and paintings, video projections, large-scale installations, and live performances. Unlimited is curated by New York-based curator Gianni Jetzer. The Art Basel exhibition is open to the public from 16 to 19 June

EPA

14/30 12 June 2016

A costumed artist performs with fire during International Kiev Fire Fest show. Teams from Greece, Belarus, Lithuania, Slovakia, USA, Czech Republic, Scotland and Ukraine, take part with their fire-shows in the two-day festival in Kiev

Getty Images

15/30 14 June 2016

A man leaves his house as anotherone walks past murals painted as part of a program of the municipality that aims at rescueing public spaces of the historical center in Mexico City. The murals were made on shops' metallic shutters

AFP/Getty Images

16/30 11 June 2016

People look at an art installation named "Fog Assembly" by Danish artist Olafur Eliasson in the castle of Versailles, near Paris

Getty Images

17/30 10 June 2016

Tomatoes float in an aquarium which is part of an artwork entitled 'Something that Floats/Something that sinks' by Japanese artist Shimabuku during the 13th Triennial of smale-scale sculpture in Fellbach, Germany. The exhibition runs from 11 June until 2 October

EPA

18/30 9 June 2016

Swiss artist, Olaf Breuning, stands in front of his artwork 'Text Butt' (2015) in the NRW-Forum in Duesseldorf, Germany. The retrospective can be seen in Duesseldorf from 11 June until 21 August

EPA

19/30 8 June 2016

An artwork entitled 'Hang it all' by Colombian artist Gabriel Sierra is seen during the exhibition 'Under the Same Sun: Art From Latin America Today' at the South London Gallery. The gallery is the final venue on the exhibitionís international tour, following the Guggenheim Museum, New York in June 2014 and the Museo Jumex, Mexico City in November 2015

EPA

20/30 7 June 2016

An interior shows British artist Michael Landy's artworks in the exhibition 'Michael Landy. Out of Order' at the Museum Tinguely in Basel, Switzerland. Landy is one of the Young British Artists (YBAs) generation that emerged in London in the 1990s. The exhibition runs from 8 June to 25 September

EPA

21/30 6 June 2016

A Banksy mural is left painted on the side of one of the classrooms at Bridge Farm Primary in Bristol. The 14ft piece, showing a child with a stick chasing a burning tyre, was discovered at the school along with a letter to the caretaker and was said to be a thank you by the elusive artist after the school recently named a house after him

Getty Images

22/30 5 June 2016

More than 6,000 Colombians pose in the nude for American art photographer Spencer Tunick at Bolivar Square in Bogota. Tunick, famous for his pictures of huge crowds of naked people, convinced more than 6,000 Colombians to strip down in Bogota's main public square - all in the name of peace

Getty Images

23/30 4 June 2016

Bulgarian artist Christo poses in front of the monumental "Mastaba" art work at the Maeght Foundation (Fondation Maeght) on the opening day of the exibition in Saint-Paul, southeastern France. The exibition takes place from 6 June to 27 November

Getty Images

24/30 3 June 2016

Dutch King Willem-Alexander attents the opening of the SONSBEEK '16: transAction, an international contemporary art exhibition in Arnhem, The Netherlands

EPA

25/30 2 June 2016

A sculpture by Colombian artist Fernando Botero is displayed during the opening of an exhibition entitled 'Botero in Hong Kong' at Central district. The outdoor public art installation showcases nine monumental sculptures by Botero from 3 June to 14 August

EPA

26/30 1 June 2016

Everything by my side, a theatrical performance that sees actors in white beds whisper to individual audience members, created by Argentinian artist Fernando Rubio, is unveiled as it makes its UK debut at Canary Wharf in London. Free to the public from 1-3 June. Everything by my side is presented by LIFT, a London-wide festival of international performance and it is the first time the work has been shown since New York City in 2014

PA

27/30 31 May 2016

Visitors look at the painting 'The Unequal Marriage' (1862) by Russian artist Vasili Pukirev during the exhibition 'The Secrets of Old Paintings' at the Tretyakov Gallery in Moscow, Russia. The exhibition is open from 1 June to 27 August as part of the project 'The Tretyakov Gallery opens its store rooms'

EPA

28/30 30 May 2016

The view of an art installation by the artist group Wanda Barcelona, which is made of 8,000 sheets of A0 paper at the 'Drupa' print media trade fair in Duesseldorf, Germany. Drupa, the world's largest trade fair for print media, takes place from 31 May until 10 June 2016 in Duesseldorf

EPA

29/30 29 May 2016

Musician Alice Cooper and Johnny Depp of Hollywood Vampires perform onstage at Hessentags-Arena during the 56th Hessentag in Herborn, Germany

Getty Images

30/30 28 May 2016

Bosnian artist Vedad Trbonja stands in front of the mural painting of David Bowie during the unveiling ceremony in Sarajevo. The mural is a result of a four-month work of a Sarajevo's group of artists led by Vedad Trbonja. According to its creators, this is the largest mural in the world, dedicated to British rock legend, David Bowie

Getty Images
To its credit, Andrew Davies's six-part adaptation of War and Peace has allowed the Count's world-view to slide slowly into sight, like a sledge emerging from a snowstorm. The BBC series, which ends on Sunday after harvesting golden reviews, warm online feedback and healthy Sunday-evening ratings, opened its run obscured by a blizzard of trivialising scorn. The canny Davies did little to disperse it. Playing off his reputation as the serial sexer-up of set texts, the screenwriter of Pride and Prejudice, Bleak House, Daniel Deronda and much else diverted the previewers' gaze to his (literal) fleshing-out of Tolstoy's hints about an incestuous liaison between the devilishly sensual Kuragin siblings.
Acting the mildly philistine everyman, Davies reported that he had axed the novel's boring essayistic bits but whetted appetites for the drama of boudoir and battlefield. "I took it with me on holiday, and you know what? Once you get into it, it's a page-turner," he matily confided. So the dramatisation began to a braying chorus of (possibly) hungover pundits and columnists. They swallowed Davies's titillating bait about the Kuragins and scoffed at the allegedly soporific stretches of an overlong epic. Several of these privileged boors smugly announced that, of course, they had not read the book.
So the War and Peace kick-off displayed British culture in miniature – the best and the worst. On the one hand, a far-sighted and high-achieving public broadcaster crafts an ambitious version of a classic work with top-notch acting, resourceful direction (from Tom Harper) and a shrewdly, subtly compressed screenplay – despite the writer's diversionary antics. On the other, a mob of well-paid media loudmouths take it as read that this giant fossil of a book needs rescuing from the "worthy but dull" file by dumping the serious stuff and spicing up the bedroom scenes. Only in England would columnists proudly boast about their total incompetence to judge an adaptation of this kind.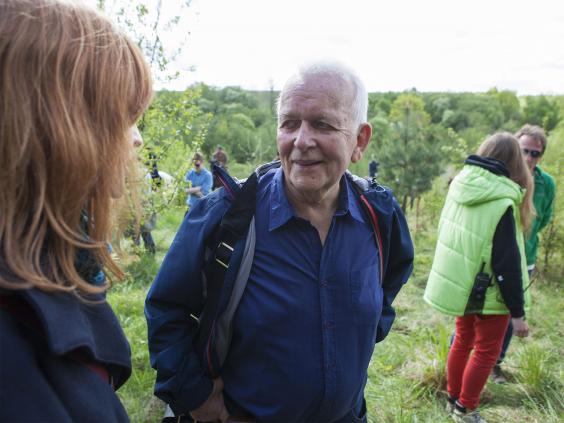 Over the past five weeks, Davies's screenplay has gradually come good. True, he can't afford to visualise all the novel's lengthy meditations on life and love, history and destiny. But he can – notably via the luminous performances of Lily James as Natasha and Paul Dano as Pierre – suggest the way that Tolstoy makes his characters wrestle inwardly with their choices, their characters, their fates. Just as, in this epic on a tight budget, a patch of Lithuanian woodland has to stand in for endless Russian forests and a close-focus skirmish must represent the clash of vast armies, so brief snatches of dialogue or silent musings by candlelight or in the snow have to hint at life-changing inner upheavals.
When Natasha throws off her Frenchified airs and graces, and plunges into an ecstatic Russian peasant dance, it not only ranks as a turning-point for her and for the book. To Tolstoy's followers, Russia itself recovers her soul in this scene.
Ordinary viewers have responded with more grace and nous than the early pundits. People coming to the story with no prior assumptions have voiced surprise, alarm and shock at the twists of emotion – just as Tolstoy planned. When Natasha almost fell into the slimily seductive arms of Anatol Kuragin, the online gasps were nearly audible. "Natasha, have a word with yourself. You'll be in some pervy sibling threesome before you know it," ran a typical tweet.
Don't write off these reversals and cliff-hangers as the hallmarks of a superior soap opera from the 1860s. They relate directly to the (false) assumption that Davies has simply excised the dreary, philosophical chunks of War and Peace. Those sections usually dwell on believes that we act in the short term intending to break the rules of character or history, to rebel against family, time or class, only to find that all along we have been following the dictates of a higher law. Every time Tolstoy's heroines and heroes startle us with a headstrong swerve or impetuous adventure, they belong as much as Napoleon himself, the slave of fate, in Tolstoy's grand scheme.
"Each man lives for himself, using his freedom to attain his personal aims," writes Tolstoy in the second epilogue to War and Peace. "But as soon as he has done it, that action performed at a certain moment in time becomes irrevocable and belongs to history". Behind spontaneity, accident and passion lies an order that belongs to the novelist – or to God. Just because Davies has cleverly disguised this mechanism does not mean that he has broken it.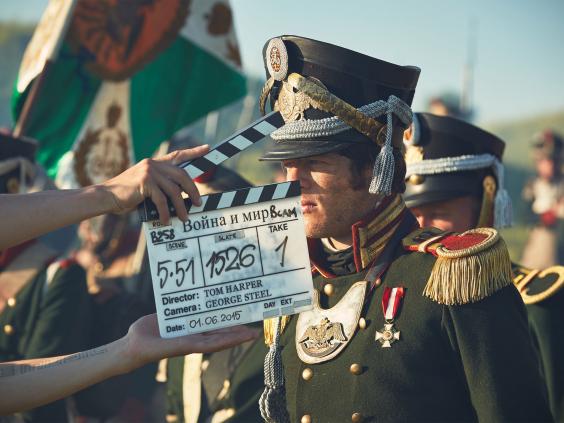 In his Lectures on Russian Literature, Vladimir Nabokov notes that: "Many people approach Tolstoy with mixed feelings. They love the artist in him and are intensely bored by the preacher." But, argues the author of Lolita, "it is rather difficult to separate Tolstoy the preacher from Tolstoy the artist – it is the same deep slow voice, the same robust shoulder pushing up a cloud of visions or a load of ideas."
From the era of Gandhi until now, that "deep slow voice" has mesmerised millions. It buttonholes us not just about lofty, abstract issues but the sort of dilemmas that obsess any teenager. How will I know who to love? Can I trust my deepest feelings? Should I do what I want and break my parents' heart? How should I live my life? Why strive to be good in a world of risk, violence and disaster? How will I ever know the truth? One virtue of the BBC War and Peace is that we see just how young its protagonists are. Tolstoy's youths cherish the sort of earnestness that embarrasses middle-aged hacks. And, by and large, viewers of the BBC series have proved wiser, more receptive – and more in tune with Tolstoy – than many of its critics.
The historian EP Thompson wrote of "the enormous condescension of posterity" towards the past. For an element of Britain's carping commentariat, that extends to one of the greatest novels ever written. Will they brush off their trite put-downs when, in March, ITV screens an adaptation of Anthony Trollope's novel Doctor Thorne? Probably not, since this classic retread comes from the stable of Lord Julian Fellowes of Downton, and boasts a former royal girlfriend – Cressida Bonas – in the cast. In this country, snobbery tends to trump philistinism. Not that it did much good for Count Tolstoy.
The public did not patronise the BBC War and Peace. Only the professionals did that. Although too short, the Davies-Harper dramatisation has captured much of the intimacy that brings Tolstoy so close to his admirers – whether MK Gandhi or the latest Sunday-night tweeter. As Nabokov put it: "Readers call Tolstoy a giant not because other writers are dwarfs but because he remains always of exactly our own stature, exactly keeping pace with us instead of passing by in the distance, as other authors do." On television, the walk with Tolstoy ends this weekend. Pick up War and Peace itself, and he may keep you company for months.
'War and Peace' concludes on Sunday at 9pm on BBC1