The boys and girls of SW3 have been livin' it large in the Big Apple, and they're hitting our living rooms once again come Sunday night.
Yes, in the ultimate "sometimes it's good to just get out of London", the Made in Chelsea crew have swapped the likes of Bluebird and Mahiki for New York City brunch parties and bowling alleys.
Expect to see Spencer in a back-to-front baseball cap (cringe), hot chick on the block Billie to be treated like a piece of fried chicken by said 'Spenny' and his ever-loyal partner in womanising Jamie, Lucy branding other girls "cold-hearted bitches" in a laughable case of hypocrisy, and Binky and Alex drama to chug on albeit it with a fresh twist.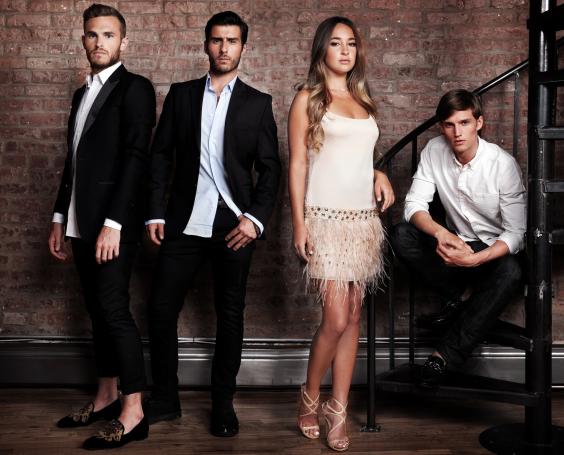 Louise, Cheska, Rosie and co., have headed state-side too, along with Proudlock and the rather endearing Stevie, whose newfound confidence after "clearing up" on the ladies front last season could see him enjoy some romance across the pond Americans are "much more open and willing to try new things", after all.
Joining newbie Billie are gay, willing wingman Carson; sleazy lothario Alik; and model Jules, who hangs out in clubs with the likes of Leo, Kanye and Drake.
Prepare for some serious pardying, cos it's "New York City, baby!"
Catch Made in Chelsea NYC on Sunday 10 August at 9pm on E4