Fans eagerly anticipating the new season of US sitcom The Big Bang Theory could be waiting a while - because production on the latest season is being delayed due to a contract dispute with its top actors.
The Warner Brothers Television Studio, which makes the popular comedy about physics geeks and their girlfriends, said that the scheduled first day of work following the summer break had been postponed.
The studio is attempting to confirm new deals with actors Jim Parsons, Johnny Galecki, Kaley Cuoco, Simon Helberg and Kunal Nayyar, and there is no indication of when The Big Bang Team will return to work for CBS' eighth season.
According to The Hollywood Reporter, Parsons, Galecki and Cuoco currently earn $325,000 (£192,300) an episode but are looking for up $1 million (£592,000) per show. Such a figure would make them among the highest paid actors on US television.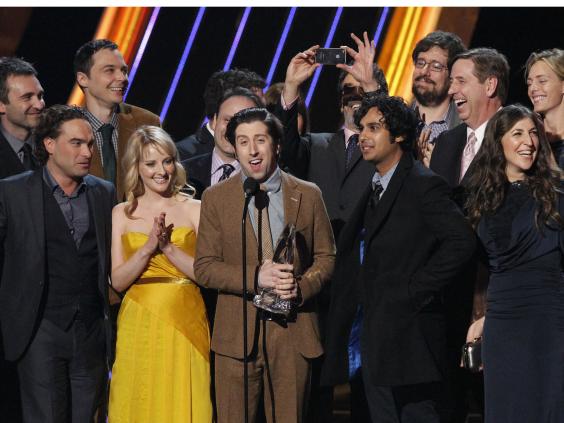 When asked about the negotiations two weeks ago, CBS entertainment chairman Nina Tassler said: "I just love being able to answer these questions year after year, primarily because we have successful shows.
"And when you have successful shows, you have renegotiations. We're feeling very confident that everything will work out. These deals manage to get done somehow miraculously year after year."
The Big Bang Theory is TV's highest rated comedy since Friends, which ended a decade ago in 2004.
The stars of the 10-season show about six friends living in New York were paid $1 million an episode as the series came to a close.
CBS had no additional comment on The Big Bang  negotiations.
Fans need not worry as it is considered far too early for such a dispute to affect the timing of the show's season premiere on 22 September.
Additional reporting by Associated Press
Reuse content