Boardwalk Empire season 5 came to a close on HBO last night, with the handful of people left watching it given closure as Nucky Thompson met his fate on the boardwalk.
Obligatory spoiler warning, if you're planning on watching the final episode, but if you dropped out seasons ago and are just keen to see how it concluded, here's a quick rundown:
Nucky Thompson (Steve Buscemi) was shot three times on the boardwalk in 'El Dorado', the fatal one lodging in his cheek, by Tommy Darmody, the teenage son of Jimmy Darmody, Nucky's former protégé.
A prophecy was fulfilled, since not long before Jimmy's death at the hands of Nucky she told a then toddler Tommy: "You're going to be a big man in this city one day."
Video (embedding disabled by request)
Death GIF:
It was a conclusive conclusion, unlike that of The Sopranos (many alumni of which worked on Boardwalk Empire), which delighted and frustrated fans by leaving the ending open to interpretation.
"This ending was so much more personal and more satisfying, Nucky is the cause of his own undoing, it's an act of betrayal come full circle," creator Terence Winter told Deadline.
He added that he adhered to Sopranos creator David Chase's rule of thumb, which is  to "dismiss the first five things that occur to you" in the writers' room.
Nucky's inglorious death was poetic justice, and was decided on last year.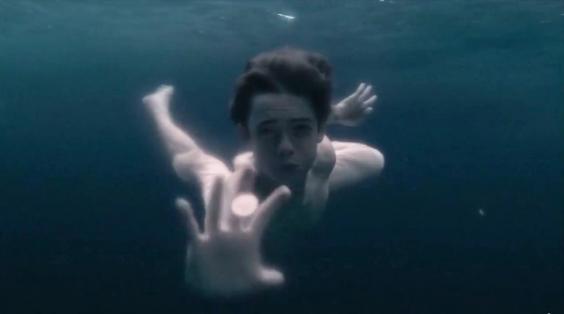 "Tim and I came to this conclusion at the end of season 4," Winter added.
"There's the true to life version of Nucky's end where he went off into the sunset and into obscurity, but our Nucky isn't Nucky Johnson, and this ending felt like the more dramatic choice, the better choice in wrapping up his life."
Prior to his death, Nucky collected his belongings from the club and, avoiding being mown down by Luciano's men, appeared to be leaving Atlantic City at the close, so where was he headed?
"Nucky was probably going to rent that apartment at the El Dorado in Manhattan and live the life of a retired businessman," Winter explained.
"Maybe those plans would last two weeks before he got himself in trouble again.  But he wasn't going to have a life with Margaret.  From the look on their faces, both knew it was the final goodbye."
Reuse content