Women account for just 2% of on-screen roles in televised sport, according to new research, which found that there are as many as five sexist incidents broadcast each hour in prime-time.
Men are twice as likely to appear on television as women, the survey of programmes aired between 7pm and 11pm on BBC1 and BBC2, ITV, Channel 4, Channel 5 and Sky 1 over three months in 2015, found.
The study of 500 hours of television, conducted by the Communication Research Group and commissioned by Channel 4, found that sexism occurred most frequently in comedy, entertainment and films.
Sport suffers from the greatest gender bias, despite the breakthrough of female presenters including Clare Balding and Gabby Logan. Excluding participants, just 2% of presenters, pundits and guests, were women.
Women are outnumbered on television by two-to-one and five times more likely to suffer sexism on-screen than men.
Examples of sexist "objectification" include a game-show presenter who told a contestant: "Darling, don't you look beautiful. They're all at home thinking 'she's a bit of all right'. You look gorgeous."
On another show, a female member of the GB Bobsleigh team was asked if she had been on a "girls night out" with her teammates. However the conversation with her fellow guest, a boxer, was about his most recent bout.
The report's findings
Aidan Turner's "topless scything" scene in Poldark started a trend for shirtless actors to show off their rippling muscles in television dramas. The research found that 72% of sexism suffered by men was caused by objectification of their bodies.
Gabby Logan, the BBC's athletics and stand-in Match of the Day presenter, is one of the few female faces seen on top-flight sport on UK television. Just 2% of presenters, pundits or guests on sports programmes ranging from football, to golf, tennis and cricket were women.
Take Me Out, the Saturday night dating game show presented by comedian Paddy McGuinness, has been called a "sexist, cattle-market." Women account for just 25% of presenters on prime-time entertainment shows.
Sian Williams, one of only 3 women over-50 to front a regular terrestrial news bulletin, said of her former BBC colleague: "They don't call Huw Edwards 'veteran'… and he's a couple of years older than me." Men reach their TV "prime" in their 40s. Women reach their peak in their 30, the study found.
The researchers said 72% of the sexism identified across all programme genres was directed towards women and 28% was directed at men. There were five sexist "incidents" per hour in prime-time, on each individual channel examined.
The study concluded that the blatant sexism, found in shows from the 70s and 80s, has been eradicated and by replaced by a "low-level" sexism which continues to thrive on-screen.
The research was presented at a Channel 4 conference on diversity, where the heads of all the UK's leading broadcasters pledged to make further progress in improving representation.
Oona King, Channel 4's head of diversity, said that sexist objectification of male actors in dramas, witnessed by the trend for leading men to flaunt their torsos in topless scenes, was a new factor. "There is a growing amount of sexual objectification of men but you've got to remember the context in which that takes place – the 500 years of patriarchy towards women and the impact on men and their careers," Ms King said.
"When a man does a scene like that it doesn't put him in a box they can't get out of. You find often that when a woman comes across like that then she is labelled - 'she's got her kit off, she's that type of woman'. So overall the increasing objectification we have, partly because of our celebrity culture, impacts women worse than men."
Ms King added: "Television is still awash with low-level sexism and it's so ingrained we don't really notice or remark upon it. We are trapped a little bit in the mindset where black people were in the 1960s. In the 70s, the Black & White Minstrel show was OK. We hope that at Channel 4 today, low-level, everyday sexism is as bad as low level racism and we wouldn't go along with that."
The Channel 4 study also found that news and soaps were the only genres where women had the majority of major on-screen roles with 59% and 55% respectively.
The research showed that although 36% of women in the UK are over 50, only 23% on television are above this age. There is a 75/25 ratio in favour of men for all appearances on television by people over 50.
The study authors defined "sexism" as "objectification" (defining someone by their appearance), the discounting of a person's view because of their gender, or the use of gender-specific derogatory terms.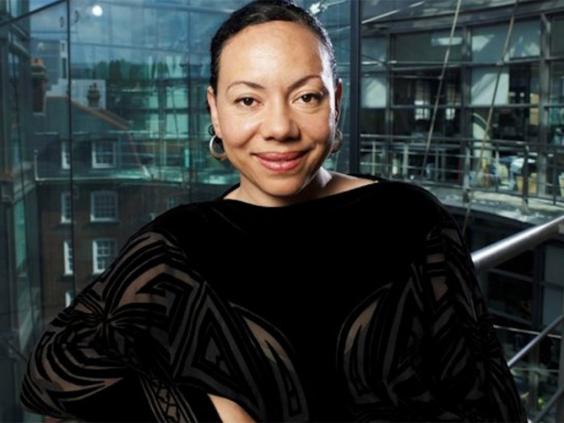 Ironic uses of sexist language to make a point in comedies were weeded out, along with compliments about a person's appearance in situations where an on-screen relationship already exists, eg two Breakfast presenters on the sofa.
Tony Hall, BBC Director-General , told the conference that diversity was "core" to the BBC's mission. He told the conference: "Not for one moment can we rest on any laurels we might think we can rest on, in that we've just got to keep pushing."
Asked if the departure of a senior female executive, Kim Shillinglaw, BBC2 Controller. who quit in a cost-saving shake-up, was a blow to his diversity mission, Mr Hall said: "You could see it as a cup half full or say we have a very powerful woman (Charlotte Moore, new head of BBC TV channels) now in a very powerful and very important role in BBC television."
Reuse content