Stephen Fry has joined the voice cast for the upcoming Danger Mouse CBBC remake.
The actor and broadcaster will play veteran chinchilla spy Colonel K, who The Archers star Edward Kelsey voiced in the Eighties original.
Colonel K is Danger Mouse's secret service boss and has a reputation as the dirtiest croquet player anyone has ever seen. He is the pompous chairman of the Willesden Green Amateur Flower Arranging and Operatic Society.
Stephen Fry's Finest Quotes
Stephen Fry's Finest Quotes
1/19 On Being Bipolar

"There's a moment in the film where I recognised that this was the last moment we filmed before this wave of depression came over me, and I was idiotic or victim enough, or whatever one wants to call it, of this mad compulsion."

Getty Images

2/19 On Taking Cocaine At Buckingham Palace

"I take this opportunity to apologise unreservedly, to the owners, managers or representatives of the noble and ignoble premises and to the hundreds of private homes, offices, car dashboards, tables, mantelpieces and available polished surfaces that could so easily have been added to this list of shame."

3/19 On His Age

"I don't need you to remind me of my age. I have a bladder to do that for me."

4/19 On Swearing

"It would be impossible to imagine going through life without swearing and without enjoying swearing."

Getty Images

5/19 On TV

"I don't watch television. It destroys the art of talking about oneself."

PA

6/19 On Happiness

"Having a great intellect is no path to being happy."

7/19 On Technology

"One technology doesn't replace another, it complements. Books are no more threatened by Kindle than stairs by elevators."

PA

8/19 On Being On Stage

"You are who you are when nobody's watching."

Geraint Lewis

9/19 On Education

"Education is the sum of what students teach each other between lectures and seminars."

Getty Images

10/19 On Creativity

"An original idea. That can't be too hard. The library must be full of them."

Getty

11/19 On Journalism

"Many people would no more think of entering journalism than the sewage business - which at least does us all some good."

PA WIRE

12/19 On Love

"Love in all eight tones and all five semitones of the word's full octave."

PA

13/19 On The English Accent

"A cut glass English accent can fool unsuspecting Americans into detecting a brilliance that isn't there."

REX

14/19 On Being An Author

"I get an urge, like a pregnant elephant, to go away and give birth to a book."

15/19 On Homosexuality

"I've never wanted one extra gay person in the world, there are plenty of us around."

Susannah Ireland / The Independent

16/19 On Christmas

"Christmas to a child is the first terrible proof that to travel hopefully is better to arrive."

17/19 On Clichés

"It is a cliché that most clichés are true, but then like most clichés, that cliché is untrue. Sticks and stones may break my bones, but words will always hurt me."

BBC

18/19 On Smoking

"I think I have always linked smoking and sex. Maybe this is where I have been going wrong all my life."

Getty Images

19/19 On Homophobia

"Homosexuals are not interested in making other people homosexuals. Homophobes are interested in making other people homophobic."
Danger Mouse himself will be voiced by Alexander Armstrong in the new TV series, while his Pointless co-presenter Richard Osman will take on the role of faceless jellyfish mastermind Professor Strontium Jellyfishowitz.
"As a lifelong fan of the show and a slightly more recent fan of Armstrong I could not be more delighted to be playing my own small part in this incredible new version of Danger Mouse," said Osman.
Other actors lined up for Danger Mouse include Facejacker's Kayvan Novak, who will play a variety of different characters, and Ed Gaughan as villainous toad Baron Silas Greenback.
Kevin Eldon, Shauna MacDonald, Morwenna Banks and Come Dine With Me's Dave Lamb have already been confirmed.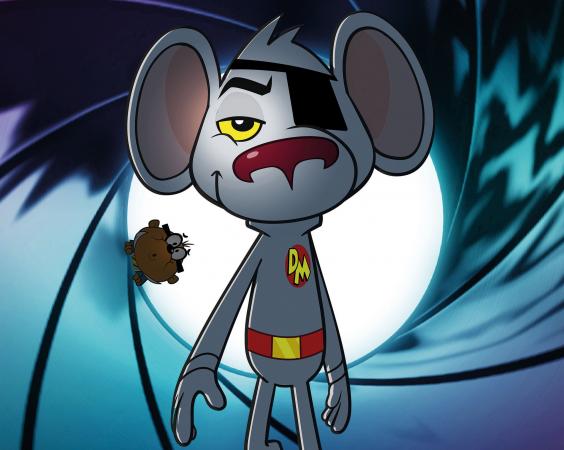 Sir David Jason voiced Danger Mouse in the original series, which ran for more than 1- years and ended in 1992.
The show's comeback was announced in June along with the news that Danger Mouse would be given a revamp including a multi-purpose new 'i-patch'. He will continue to have his HQ in a red post box.
CBBC controller Cheryl Taylow hinted earlier this year that "characters that might have been male in the past will now be female", suggesting there may be more major female characters.
The Danger Mouse reboot has initially been commissioned for 52 new episodes.
Reuse content