The (potential) Game of Thrones spoilers are coming in thick and fast lately, as filming continues in northern Ireland and gets underway in Spain.
What's the spoilerific location this time?
The Carrick-a-Rederope bridge in the small Irish town of Ballintoy, as seen in this tweet:
Gorgeous today at rope bridge and my @RickStevesTours members enjoyed watching Game of Thrones filming nearby too. pic.twitter.com/qOwK4jOCiU

— Susie Millar (@TitanicTours) September 1, 2015
Who gon' die there?
Balon Greyjoy, maybe. Caitlyn Stark was informed of his death before the Red Wedding in the books, so it's long overdue, plus one of the leeches Melisandre threw on the fire was supposed to signify the Greyjoy patriarch's death, so he's treading on thin ice (bridge).
But why a bridge?
There is a prophecy surrounding Balon's death that goes: 'A man without a face, waiting on a swaying bridge, on his shoulder perched a drowned crow with seaweed hanging from its wings.'
A certain former Stark turned faceless assassin-in-training is very aware of this (at least in the books).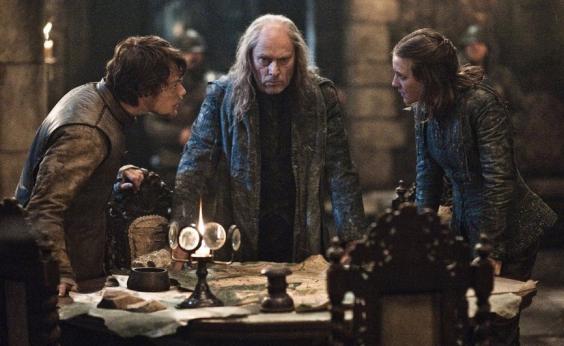 You said a 'major character', Balon isn't in the show that much?
No, but the Greyjoys feature much more heavily in the books, and they're set to finally get more screen time this season.
Only this morning we learnt that Euron Greyjoy, Balon's brother, has been cast, so the elder Greyjoy's death could serve to provoke Euron and introduce him to the story in a key sub-plot.
Reuse content