Last week saw the start of the voting that will decide which TV shows will be in contention for the Best Drama, Best Comedy and Best Limited Series at the Emmy awards this coming September.
The ceremony will honour TV shows that aired between 1 June 2016 and 31 May 2017.
For the first time in a while, it could be a case of out with the old and in with the new. Below we take a look at the recent crop of shows that could get the nod this year. 
Outstanding Drama Series
In the Drama category's case, perennial winner Game of Thrones won't be in contention after HBO shifted the series – which usually starts in April – to a July time-slot. Another popular nominee unlikely to get another is former winner Homeland whose sixth season wasn't as warmly received as its previous two. The end of Downton Abbey will also see room for fresh blood.
While no means critical flops, the latest seasons of Mr Robot and House of Cards both suffered a minor slump in quality, which may inspire voters to look elsewhere – especially considering the past year's output of new TV shows has been the strongest in recent memory.
Out of last year's nominees, The Americans and Better Call Saul remain the dead certs, leaving potentially five spots open for the below new contenders.
The Crown
The Netflix series – rumoured be the streaming service's most expensive – already has the jump on its competitors as it's the reigning Golden Globe victor. Tie this into the fact it's a series about the royal family and it's certain US voters may lap this up as the token Downton Abbey replacement. A nomination is all but guaranteed.
The Handmaid's Tale
A left-field but rather a probable entrant is this adaptation of Margaret Atwood's dystopian novel currently causing discomfort the world around. Elisabeth Moss, who scandalously never bagged a trophy for her role as Peggy Olsen in Mad Men (despite six nominations), is being touted for an award so it's no stretch to see voters commending the hard-hitting series also. It would mark subscription service Hulu's first ever nomination.
The Leftovers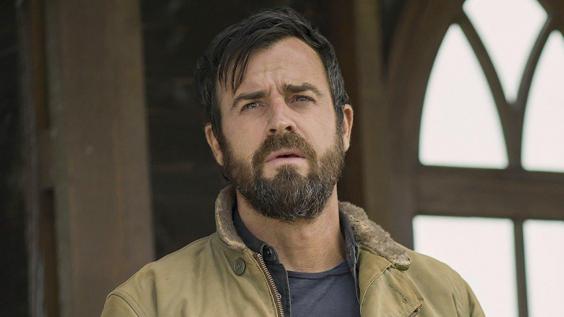 "The Leftovers?" you may ask. "That's not a new TV show." And you'd be right. The Leftovers began humbly on HBO in 2014 getting mixed reviews and even worse ratings. Its second season set the critical world alight with many praising the performances of lead stars Justin Theroux and Carrie Coon as some of the best on TV – and yet no Emmy recognition manifested. This looks set to change: The Leftovers has just ended in the US, and many are hailing it as the greatest final season in recent memory. It's currently listed as Metacritic's 8th best TV show of all time – and did we mention that Emmy voters are usually very generous to shows that have just finished?
Legion 
Emmy voters have shown they are no strangers to series possessing fantastical elements in the past (see: Lost, Heroes, even True Blood) and when considering the credentials boasted by Legion – namely the critical acclaim and involvement of Fargo showrunner Noah Hawley – Legion could be the (very welcome) surprise contender in this year's race.   
The TV shows you'll be bingeing in 2017
The TV shows you'll be bingeing in 2017
1/27 Game of Thrones season 7

Creator: David Benioff, D.B. Weiss

Cast: Lena Headey, Kit Harington, Peter Dinklage, Emilia Clarke

Plot: With the HBO fantasy series gearing up to a close, this penultimate season will pick up where the last left off; with Cersei in power and the Mother of Dragons en route to Westeros.

Premiere date: June 2017, Sky Atlantic

2/27 Taboo

Creator: Steven Knight, Tom Hardy, Chips Hardy

Cast: Tom Hardy, Oona Chaplin, David Hayman, Jonathan Pryce, Michael Kelly

Plot: Set in 1814, the drama follows James Delaney, an adventurer who uncovers a dark family conspiracy upon returning home from Africa with the aim of avenging his father's death.

Premiere date: 7 January, BBC One

FX/BBC

3/27 Lemony Snicket's A Series of Unfortunate Events

Creator: Lemony Snicket, Mark Hudis

Cast: Neil Patrick Harris, Patrick Warburton, Joan Cusack, Malina Weissman

Plot: This adaptation of Daniel Handler's best-selling children's novels follows a trio of Baudelaire orphans as they find themselves perpetually hounded by the mysterious and sinister Count Olaf, hell-bent on landing the orphans' inherited fortune.

Premiere date: 13 January, Netflix

4/27 Homeland season 6

Creator: Howard Gordon, Alex Gansa

Cast: Claire Danes, Mandy Patinkin, Rupert Friend, F Murray Abraham, Elizabeth Marvel

Plot: Carrie and Saul are back, this time in New York, attempting to foil conspiracies in the run-up to the inauguration of president-elect Elizabeth Keane.

Premiere date: 23 January, Channel 4

5/27 Fortitude season 2

Creator: Simon Donald

Cast: Richard Dormer, Sofie Gråbøl, Dennis Quaid, Michelle Fairley, Parminder Nagra

Plot: The quiet, isolated community is rocked by a terrifying new threat as the Antarctica noir drama returns

Premiere date: 27 January, Sky Atlantic

6/27 Legion

Creator: Noah Hawley

Cast: Dan Stevens, Rachel Keller, Jean Smart, Aubrey Plaza

Plot: This X-Men spinoff focuses on David Haller, a mutant diagnosed with schizophrenia at a young age.

Premiere date: 9 February, FOX

7/27 The Walking Dead season 7B/8

Creator: Frank Darabont, Robert Kirkman

Cast: Andrew Lincoln, Jeffrey Dean Morgan, Norman Reedus, Khary Payton, Lauren Cohan, Melissa McBride, Lennie James

Plot: Following on from the fateful events seen in the chaotic midseason finale, Rick begins to recruit an army in his war against Negan and the Saviours.

Premiere date: 13 February, FOX

8/27 24: Legacy

Creator: Joel Surnow, Robert Cochran, Manny Coto, Evan Katz

Cast: Corey Hawkins, Miranda Otto, Jimmy Smits, Teddy Sears

Plot: This spin-off replaces Jack Bauer with war hero Eric Carter who enlists the aid of CTU with preventing one of the largest terrorist attacks on US soil.

Premiere date: 15 February, FOX

9/27 Billions season 2

Creator: Brian Koppelman, David Levien, Andrew Ross Sorkin

Cast: Damian Lewis, Paul Giamatti, Maggie Siff, Malin Åkerman

Plot: District Attorney Chuck Rhoades Jr returns as he continues with his attempts to prove hedge fund manager Bobby 'Axe' Axelrod is corrupt.

Premiere date: February TBC, Sky Atlantic

JoJo Whilden/SHOWTIME

10/27 Girls season 6

Creator: Lena Dunham

Cast: Lena Dunham, Allison Williams, Jemima Kirke, Zosia Mamet, Adam Driver

Plot: The final season of the drama will see Hannah and friends attempt to put things right with their troubled lives.

Premiere date: February TBC, Sky Atlantic

11/27 Iron Fist

Creator: Scott Buck Cast: Finn Jones, Jessica Henwick, David Wenham, Jessica Stroup, Tom Pelphrey, Rosario Dawson Plot: Marvel's latest Netflix show following Danny Rand, a martial arts expert with the ability to call upon the power of the Iron Fist.

Premiere date: 17 March, Netflix

12/27 Broadchurch season 3

Creator: Chris Chibnall Cast: Olivia Colman, David Tennant Plot: Not much is known about the ITV mystery drama's swansong save for the fact Detectives Miller and Hardy will reunite to work on a sexual assault case.

Premiere date: Spring 2017, ITV1

13/27 Sherlock season 4

Creator: Steven Moffatt, Mark Gatiss

Cast: Benedict Cumberbatch, Martin Freeman, Toby Jones, Sacha Dhawan

Plot: Sherlock Holmes and Dr Watson are back for three more episodes of the Beeb's beloved series that'll replace Moriarty with a new villain played by Toby Jones.

Premiere date: 1 January, BBC One

14/27 I Love Dick

Creator: Jil Soloway

Cast: Kevin Bacon, Kathryn Hahn, Griffin Dunne

Plot: The Transparent creator's new show centres on a married couple whose relationship is put to the test when they both fall for the same professor.

Premiere date: Summer 2017, Amazon Prime

15/27 Twin Peaks season 3

Creator: Mark Frost, David Lynch

Cast: Everyone

Plot: The majority of the original cast plus a host of new faces are returning for one of the most anticipated TV revivals of all time.

Premiere date: 2O17 TBC, Sky Atlantic

Sky Atlantic

16/27 Riviera

Creator: Neil Jordan

Cast: Julia Stiles, Monica Bellucci, Lena Olin, Iwan Rheon, Amr Waked

Plot: The widow of a billionaire is shocked to discover that the fortune that maintained his immaculate, ever-so-tasteful lifestyle is tainted with dishonesty, double-dealing, crime, and ultimately murder.

Premiere date: 2017 TBC

17/27 Catastrophe season 3

Creator: Rob Delaney, Sharon Horgan

Cast: Rob Delaney, Sharon Horgan, Ashley Jensen, Carrie Fisher, Mark Bonnar

Plot: Sharon and Rob return as the two wayward souls thrown together after a brief affair. Carrie Fisher will posthumously appear as Rob's mother in one of the actor's final screen roles.

Premiere date: 2017 TBC, Channel 4

18/27 Tin Star

Creator: Rowan Joffe

Cast: Christina Hendricks, Tim Roth

Plot: This ten-part thriller, set in the Canadian Rockies, sees an expat British police officer take a stand against an oil company fronted by the mysterious Mrs Bradshaw leading to unprecedented bloodshed.

19/27 Britannia

Creator: Jez Butterworth Cast: Kelly Reilly, David Morrissey, Zoë Wanamaker, Stanley Weber

Plot: The first co-production between Sky and Amazon is ten-part Roman revenge drama set in 43AD.

Premiere date: 2017 TBC, Sky Atlantic

20/27 The Defenders

Creator: Douglas Petrie, Marco Ramirez

Cast: Charlie Cox, Krysten Ritter, Mike Colter, Finn Jones, Élodie Yung ,Sigourney Weaver

Plot: This mashup will see the lead characters of Netflix's four Marvel shows - Daredevil, Jessica Jones, Luke Cage and Iron Fist - unite in a bid to overcome forces in New York City.

Premiere date: 2017 TBC, Netflix

21/27 Stranger Things season 2

Creator: The Duffer Brothers

Cast: Winona Ryder, David Harbour, Finn Wolfhard, Millie Bobby Brown

Plot: The fate of Eleven is resolved as we return to Hawkins fo0r mote otherworldly shenanigans that'll undoubtedly involve the Upside-Down.

Premiere date: Late 2017, Netflix

22/27 The Punisher

Creator: Steve Lightfoot

Cast: Jon Bernthal, Ben Barnes, Ebon Moss-Bachrach, Amber Rose Revah, Deborah Ann Woll

Plot: Daredevil character Frank Castle returns as the vigilante who uses lethal methods to fight crime.

Premiere date: 2017 TBC, Netflix

23/27 The Leftovers season 3

Creator: Damon Lindelof

Cast: Justin Theroux, Carrie Coon, Christopher Eccleston, Amy Brenneman, Margaret Qualley, Chris Zylka, Liv Tyler, Regina King, Kevin Carroll

Plot: The sorely underrated drama, focusing on the aftermath of a world which saw 2% of the world's population disappear, returns for a final time with the action relocated to Australia. Can Kevin Garvey find enlightenment following the climactic events of season two?

Premiere date: April TBC, Sky Atlantic

24/27 American Gods

Creator: Bryan Fuller, Michael Green

Cast: Ricky Whittle, Ian McShane, Emily Browning

Plot: This long-awaited adaptation of Neil Gaiman's novel focuses on Shadow Moon, who accepts a job offer from a strager who turns out to be the Norse god Odin.

Premiere date: 2017 TBC, Amazon Prime

25/27 Fargo season 3

Creator: Noah Hawley

Cast: Ewan McGregor, Carrie Coon, Mary Elizabeth Winstead, David Thewlis, Michael Stuhlbarg, Scoot McNairy

Plot: The Coen Brothers spin-off returns, this time following brothers Emit and Ray Stussy who get caught up in a tangle of corruption and deceit.

Premiere date: 2017 TBC, Channel 4

26/27 Curb Your Enthusiasm season 9

Creator: Larry David

Cast: Larry David, Jeff Garlin, Susie Essman, JB Smoove, Cheryl Hines, Ted Danson, Mary Steenbergen

Plot: Earlier this year, Larry David announced the return of his acclaimed HBO comedy series to the relief of fans the world over. There's no current release date but rest assured knowing David is currently somewhere in the world getting himself into awkward trouble for your viewing pleasure.

Premiere date: 2017 TBC, Sky Atlantic

Charles Fern

27/27 House of Cards season 5

Creator: Beau Willimon

Cast: Kevin Spacey, Robin Wright, Michael Kelly, Joel Kinnaman, Molly Parker

Plot:<.b> There's no current airdate for Kevin and Claire Underwood's fifth outing but, going by the closing moments of season four (war's been waged and the First Lady has the upper hand over her husband), things will be more fraught than ever.

Premiere date: Spring TBC, Netflix
Stranger Things
Stranger Things , the small-town sci-fi horror that sensationally swept the world when it dropped on Netflix last August, was handed an immediate second season as well as earning a Golden Globe nomination. Emmy has a history in awarding shows that tap into the cultural phenomenon (again: see Lost) and it will most certainly loom large in the memory of voters, especially with season two approaching.
This Is Us
The unprecedented success of This Is Us saw it receive both a second and third season renewal before its first run was complete. Golden Globe responded in kind by handing the series a nomination so it'd be a surprise if one of the Outstanding Drama category's spots isn't reserved for this universal tearjerker centred on the intertwining lives of disparate siblings.
Westworld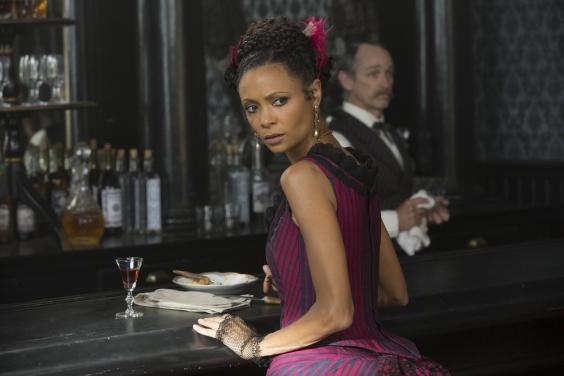 If The Leftovers is HBO's critical darling in the mix, Westworld is the TV studio's big-budget Game of Thrones stand-in. Beginning last Autumn, the high-concept re-imagining of the 1973 film of the same name featured large-scale theatrics, an impressive cast (Anthony Hopkins, Thandie Newton, Evan Rachel Wood) and breathtaking twists. It won't be returning until 2018 which could potentially remove it from next year's Emmy race, which means voters could be keen to show their appreciation for Jonathan Nolan and Lisa Joy's sci-fi-western hybrid while they can.
Outstanding Comedy Series
The comedy category looks set to remain relatively unchanged with nominations expected to be thrown the way of Transparent, Master of None, Black-ish, Silicon Valley, Unbreakable Kimmy Schmidt and reigning champ Veep (this could be the year where seven-time nominee Modern Family fails to secure a nod). Standout series Brooklyn Nine-Nine has yet to receive an Emmy nomination and it's unlikely things will change on that front. However, with a maximum of seven nominations, there are two new shows baying for blood. One is Mike Schur's The Good Place; the other?
Atlanta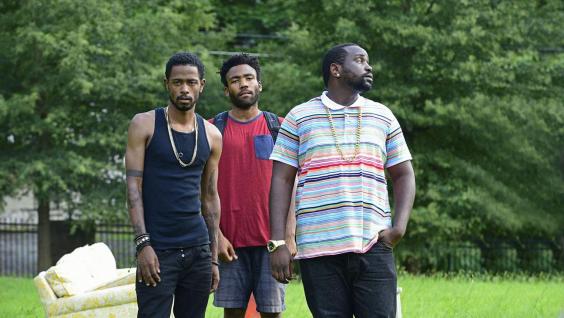 Donald Glover's critically-adored series about the Georgian capital's rap scene was awarded the main prize at the Golden Globes earlier this year with Glover taking home Best Actor. It'd be a surprise not to see nominations for both at this year's Emmy awards.
Outstanding Limited Series
A limited series category is for shows that are a) two or more episodes and b) have a total running time of at least 150 minutes. Out of last year's nominees, three won't be nominated again – The Night Manager, Roots and winner The People v OJ Simpson; they're all completed. Below we hazard a guess at the shows which could take at least two of those spots. 
Black Mirror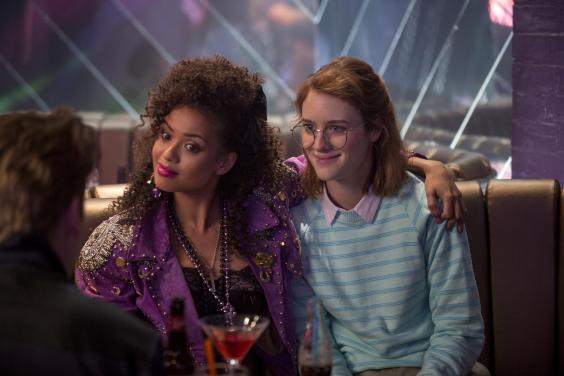 Charlie Brooker and Annabel Jones' series, comprised of dystopian parables written, directed by and starring an eclectic range of individuals from TV and film, began life on Channel 4 in 2011. Its transition to Netflix has seen the series become one of the UK's most popular exports and, following the news it's to be submitted as a Limited Series, a nomination is likely considering it won't be up against heavyweights Better Call Saul and Westworld.
Feud 
Ryan Murphy has had a nomination in this category for the past five years thanks to his anthology shows American Horror Story and American Crime Story (his sole win arrived last year with The People v OJ Simpson. This year's offering is Feud, a dramatisation of the ongoing rivalry between Hollywood icons Joan Crawford and Bette Davis. Expect, at the very least, acting nominations for the show's stars Jessica Lange and Susan Sarandon.
The Emmy nominations will be announced on Thursday 13 July. The ceremony, hosted by Stephen Colbert, takes place on Sunday 12 September.
Reuse content