Rachel's glamorous haircut, Joey's cheeky expression and Ross's, erm, hat - these Friends photographs are reassuringly familiar but something's not quite right.
In fact, the images were captured by renowned hoax photographer Alison Jackson, to commemorate the 20th anniversary of the sitcom's first episode.
Jackson is known for her lookalikes of the Royals, particularly the Duke and Duchess of Cambridge, and has also parodied the Beckhams and Brangelina.
But this time she has turned her sights to the group of New Yorkers that graced our screens for a decade between 1994 and 2004.
'Friends cast' by Alison Jackson
'Friends cast' by Alison Jackson
1/8 'Friends cast'

It's the Friends cast as you haven't quite seen them before...

Alison Jackson

2/8 'Friends cast'

...look a little bit closer and you'll see that the much-loved characters have been replaced by lookalikes

Alison Jackson

3/8 'Friends cast'

Hoax photographer Alison Jackson captured the images around London to mark the 20th anniversary of the world's favourite sitcom premiere

Alison Jackson

4/8 'Friends cast'

Here are the six friends just chilling on a pedalo...

Alison Jackson

5/8 'Friends cast'

...or posing in Rachel's case

Alison Jackson

6/8

There's Rachel trying to steal the show again. And Joey looks rather pleased about something

Alison Jackson

7/8 'Friends cast'

Here she is getting on the London Underground

Alison Jackson

8/8 ' Friends cast'

The friends consult a Tube map. Just don't mention what happened last time the gang came to London...

Alison Jackson
Appearing to have taken inspiration from "The One With Ross's Wedding", in which the group (bar a heavily pregnant Phoebe) jetted off to London, Jackson's photographs feature Boris Bikes, the Tube and a black cab.
Lookalikes were used to imitate much-loved characters Rachel Green (Jennifer Aniston), Monica Geller (Courtney Cox), Phoebe Buffay (Lisa Kudrow), Joey Tribbiani (Matt Le Blanc), Chandler Bing (Matthew Perry) and Ross Geller (David Schwimmer).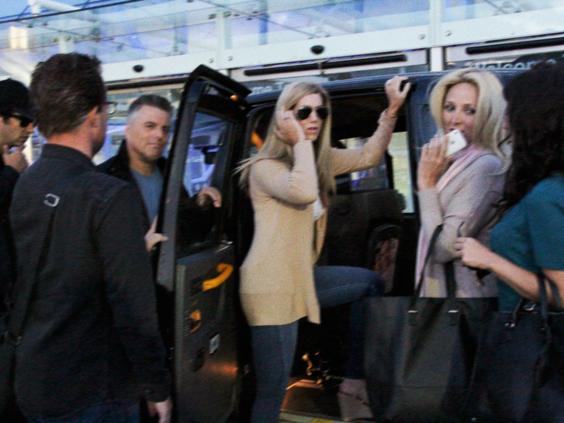 And the results are, if not completely convincing, a lot of fun.
Jackson said: "Working with our 'Friends Cast' caused something of a sensation amongst passers-by. A crowd gathered as we were shooting and some people even came up to ask for autographs. 
"Twenty years on the show is obviously still a huge draw with a fanbase of all ages."
The images are one of a number of commemorative events taking place across New York and the world to mark the 20th anniversary on Monday 22 September.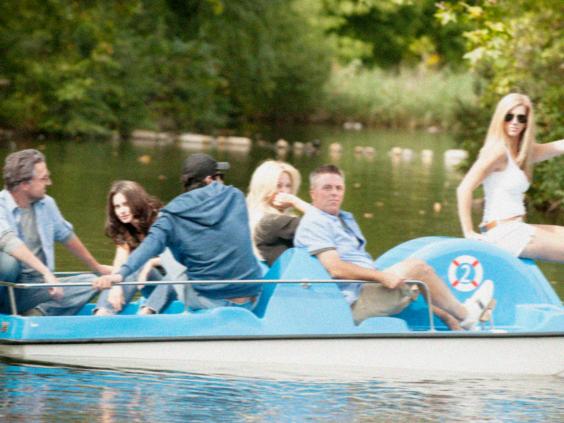 In Soho, lower Manhattan, the iconic Central Perk coffee shop, in which the six friends spent so much of their time, has become a temporary reality.
The pop-up launched on Wednesday and fans can squeeze onto the legendary orange sofa and enjoy a cup of Eight O'Clock coffee, all while watching re-runs of their favourite show.
Actually, it could prove the perfect opportunity to try your own hand at hoax photography…
Comedy Central will be broadcasting back-to-back episodes of Friends from 10.30am to 9pm on Sunday. The Friends 20th Anniversary Box Sets are out on 22nd September.
Reuse content