Bridges estate agents in Hampshire are really banking on their customer base being Game of Thrones fans, coming up with an ad campaign entirely devoted to the show.
Proclaiming that 'there can only be one king of the South East', the 'Game of Homes' flyers come complete with Photoshops of the sellers' as various GoT characters.
They might be a little perplexing to those who aren't familiar with the show (would you buy a house off somebody wielding a broadsword?) but are delighting fans.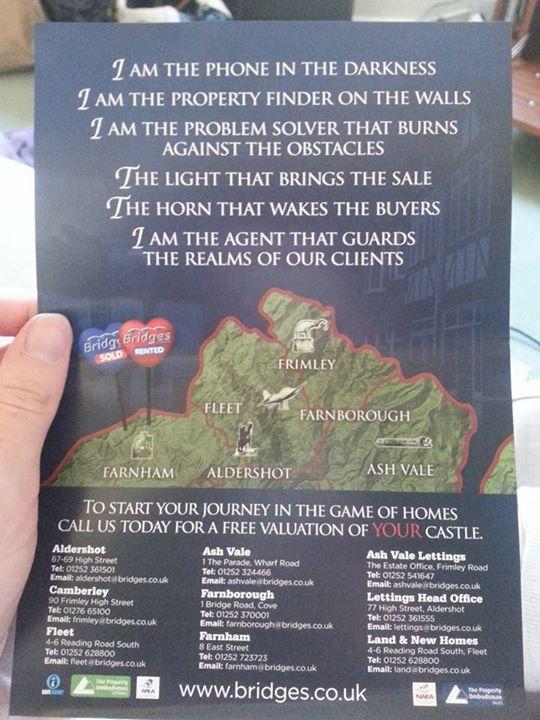 The reverse of the ads come with an estate agent oath, though sadly there is no promise to not talk up the potential of a dingy basement.
Bridges is offering up kingdoms in Frimley, Fleet, Farnborough, Farnham, Aldershot and Ash Vale, though sadly the fixer upper that is Winterfell is nowhere to be found on their site.
Game of Thrones season 6 got a new cast member over the weekend in the form of Deadwood's Ian McShane, who is rumoured to be playing a Greyjoy.
Reuse content