In a scene to rival True Detective's six-minute single tracking shot and Breaking Bad's Ozymandias shoot-out, Game of Thrones stunned last night with a 20-minute battle sequence in the season 5 episode 'Hardhome'.
*Spoiler klaxon*
It saw Jon Snow trying to offer safe passage south of the Wall, but just as hoardes of Wildings boarded boats a terrifying, thousand-strong army of the dead led by White Walkers and wights descended.
It was a spectacular scene, and episode, and one Kit Harrington (who plays Snow) is very proud of.
"You just know when an episode is good and when it's not, and I felt last night's was really, really, really great episode for the series," he told E!. "I thought the end product of what they produced for 'Hardhome' was amazing."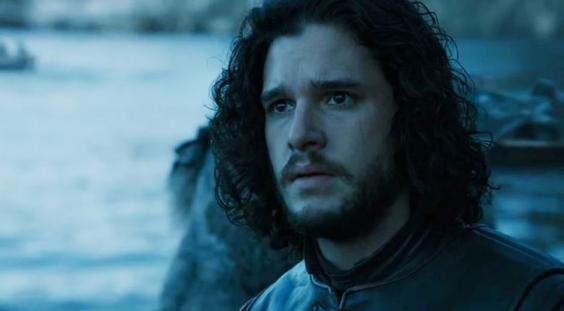 The scene (which is already on YouTube but unembeddable) required a punishing filming schedule, with just a minute of the battle being shot each day for about a month.
"We spent a month filming that sequence which was 20 minutes long," Harington said. "A month, a solid month. It equated to about a minute of footage a day."
"It was heavy and it was important to me that it worked because it's a really important beat in the Game of Thrones story. I thought it was brilliant. I really, really loved it. I was so proud of it and happy with it. I never pat myself on the back but I thought, why not? It was great!"
The episode was directed by Miguel Sapochnik, contributing only his second episode to the series so far.
Just two more episodes of Game of Thrones season 5 remain, with season 6 having naturally already been commissioned.
Reuse content