Still mourning after that horrible Game of Thrones scene? You're not alone. ***Spoilers ahead***
While Davos Seaworth may not know Stannis has just sacrificed his own daughter, Shireen, as commanded to by The Red Woman, actor Liam Cunningham is fully aware and is feeling the same pain as every other fan.
"It did hurt. I love working with Kerry," he said in an interview with Arts Beat. "So it's an awful loss, both professionally and personally."
The Onion Knight is currently en route to visit Jon Snow at The Wall, having been sent by the wannabe king Stannis to get supplies for his men after Ramsey Bolton burnt his.
Cullingham found out that Shireen would be burnt to death by her father over a year ago: "I was astonished — well, listen, nothing astonishes me on this show, to be honest with you. But it hit very close to home."
Shocking Game of Thrones scenes
Shocking Game of Thrones scenes
1/9 Sansa/Ramsey rape scene

Season 5, episode 6: Fans were outraged as the episode ended with Sansa Stark being brutally raped by her new husband, Ramsey. The camera soon panned to Theon as he watched on, terrified.

HBO

2/9 Shireen burns at the stake

Season 5, episode 9:Stannis burns his daughter Shireen at the stake after Red Priestess Melisandre advises him to make a sacrifice to gain more power

3/9 Theon gets his penis chopped off

Season 3, episode 10: While being tortured by Ramsey, Theon Greyjoy goes through all sorts of pain. The most horrible though is when his penis is cut off and then sent to his family.

YouTube

4/9 George Bush's head on spike

Season 1, episode 10: According to the directors, they couldn't get enough prosthetic heads made up for the show and ended up using the spare one's lying around. One of those just happened to be the fake head of George Bush, which eventually ended up on a spike.

YouTube

5/9 Joffrey murders two prostitutes

Season 2, episode 4: In one of his most violent moments, Joffrey finds himself with two prostitutes in his room and the most disgusting thing he can think to do with them, uses them as living targets.

YouTube

6/9 The Red Wedding

Season 3, episode 9: It was the turning point for the entire show. Just as everyone thought it was going the Starks way, they nearly all end up murdered in one of the bloodiest episodes of any TV series ever.

HBO

7/9 Rat torture

Season 2, episode 4: Torture is a pretty common occurrence on Game of Thrones, but none were quite a bad as this. In the scene a bucket of rats is put to a man's chest and then heated up with a flame so they must eat through the man to escape. Terrifying.

YouTube

8/9 Mountain head explosion

Season 4, episode 8: Just as everything was going Oberyn Martell's way, it all literally blew up in his face. The warrior ended up looking like a squashed watermelon in one of the most awful scenes in the entire series.

9/9 Theon botched beheading

Season 2, episode 6: Beheadings: In one of the more gruesome beheadings, Theon strikes Ser Rodrick Cassel not just once but four times in the neck, finally taking it all the way off with a kick.
"The scenes we had together have been described as being incredibly sweet, which is not a word that you use normally with Game of Thrones.
"These sweet moments in the middle of this incredible story of legacy, power and paranoia — to have that removed is difficult. It's tricky. I shall miss her enormously."
The actor also praised the young actress for bringing "beautiful honesty" to the role, and went on to disagree with the old saying "never work with children or animals".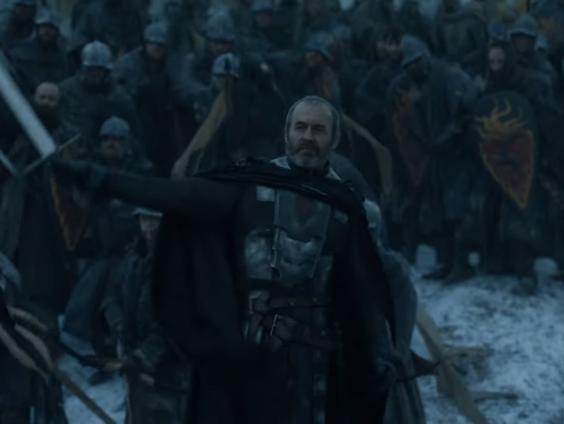 Game of Thrones show runners have had to defend their decision to kill Shireen as she is currently still alive in the books. They went on to confirm that author George R R Martin was indeed going to commit the act in the next A Song of Ice and Fire Book, but the show had beat him too it.
"When George first told us about this, it was one of those moments when I remember looking at Dan and I was just like, 'Ugh, it's so horrible, and so good in a story sense because it all comes together'," show runner David Benioff said.
"It's really all come to this. There's been so much talk about King's Blood and the power of King's Blood, and it all leads ultimately, fatally, to Shireen's sacrifice. It's one of the most horrible moments we've shocked just in terms of the emotion."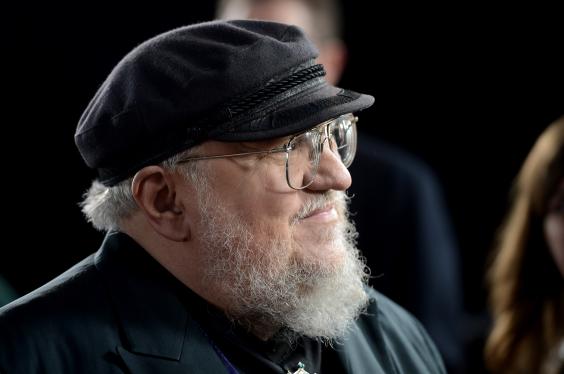 Pressure on Martin has been mounting as the TV show catches up and begins to overtake his novels. The 66-year-old has cancelled several convention appearances and will not be writing an episode for season six in order to focus on publishing his final two instalments as soon as possible.
Game of Thrones season five reaches its finale next week.
Reuse content