Bran Stark is officially going to be in the next season of Game of Thrones after missing the last run.
Isaac Hempstead Wright, who plays Ned Stark's crippled Warg son in the hit fantasy TV series, confirmed the rumours as true when quizzed by the Irish Examiner.
"I can't say a lot, but I am back this sesaon and it's going to get particularly interesting with Bran," the young English actor said. "He has some interesting visions."
Co-showrunner David Benioff has compared Bran to Luke Skywalker, noting that both characters' absences are key to their dramatic narratives. Bran did not appear in season five after finding the Three Eyed Raven at the end of season four, while Luke went off for some serious Jedi training in the Star Wars franchise.
"It would be far less interesting, after The Empire Strikes Back, to have an hour-long movie in between Empire and Return of the Jedi where Luke is training," Benioff said. "It's so much cooler to cut from the end of Empire to the beginning of Return, where he's become the Jedi."
Shocking Game of Thrones scenes
Shocking Game of Thrones scenes
1/9 Sansa/Ramsey rape scene

Season 5, episode 6: Fans were outraged as the episode ended with Sansa Stark being brutally raped by her new husband, Ramsey. The camera soon panned to Theon as he watched on, terrified.

HBO

2/9 Shireen burns at the stake

Season 5, episode 9:Stannis burns his daughter Shireen at the stake after Red Priestess Melisandre advises him to make a sacrifice to gain more power

3/9 Theon gets his penis chopped off

Season 3, episode 10: While being tortured by Ramsey, Theon Greyjoy goes through all sorts of pain. The most horrible though is when his penis is cut off and then sent to his family.

YouTube

4/9 George Bush's head on spike

Season 1, episode 10: According to the directors, they couldn't get enough prosthetic heads made up for the show and ended up using the spare one's lying around. One of those just happened to be the fake head of George Bush, which eventually ended up on a spike.

YouTube

5/9 Joffrey murders two prostitutes

Season 2, episode 4: In one of his most violent moments, Joffrey finds himself with two prostitutes in his room and the most disgusting thing he can think to do with them, uses them as living targets.

YouTube

6/9 The Red Wedding

Season 3, episode 9: It was the turning point for the entire show. Just as everyone thought it was going the Starks way, they nearly all end up murdered in one of the bloodiest episodes of any TV series ever.

HBO

7/9 Rat torture

Season 2, episode 4: Torture is a pretty common occurrence on Game of Thrones, but none were quite a bad as this. In the scene a bucket of rats is put to a man's chest and then heated up with a flame so they must eat through the man to escape. Terrifying.

YouTube

8/9 Mountain head explosion

Season 4, episode 8: Just as everything was going Oberyn Martell's way, it all literally blew up in his face. The warrior ended up looking like a squashed watermelon in one of the most awful scenes in the entire series.

9/9 Theon botched beheading

Season 2, episode 6: Beheadings: In one of the more gruesome beheadings, Theon strikes Ser Rodrick Cassel not just once but four times in the neck, finally taking it all the way off with a kick.
Hempstead Wright was missing in season five, along with Kristian Nairn's Hodor, so that the show could catch up with George RR Martin's books. Season six is expected to be the first to overtake Martin's storylines as the 66-year-old author is still penning the next instalment, The Winds of Winter.
But Hempstead Wright has some catching up to do before he can get stuck into shooting. The 16-year-old was too busy with school exams but plans to "binge-watch it all". He's not immune to spoilers, however, and has no solid answer about the much-debated future of Jon Snow.
"I don't know [if actor Kit Harington will return]," he said. "He's said he's not. I wish he would because I love Kit and because the character's so cool. Who knows?" We start filming series six at the end of this month so we'll see."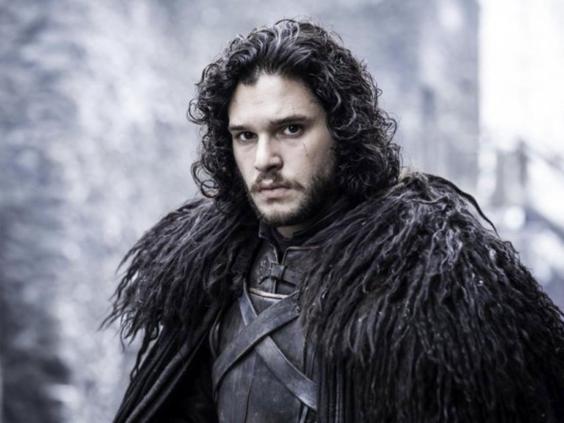 Harington and the showrunners have insisted numerous times that Jon Snow is "deader than dead" after he was stabbed by the Night's Watch in the dramatic season five finale but some fans still believe that Melisandre will bring him back to life and that famous curly-haired mop will return to our living rooms.
Season six will likely air in spring 2016.
Reuse content