George R. R. Martin has discussed why he held out for a Game of Thrones TV series for over a decade, saying he didn't want his novels to go the same way in adaptation as Tolkein's Lord of the Rings.
In spite of sacks of cash being thrown at him, the author was simply not willing to compromise his books by having huge sections of them removed to fit a film narrative.
"It took Peter Jackson three movies to make Tolkien's Lord of the Rings, and he still had to cut things," Martin said during an interview on The South Bank Show.
"It would take three movies for A Storm of Swords alone! And if you figure like two movies for A Game of Thrones, and two for A Clash of Kings, you're already up to seven movies and you're halfway through the series.
"Nobody's going to commit to that, and, of course, they didn't commit to that."
Martin refused to cave to pressure, and did not want to see his series manipulated into a Jon Snow hero story with a few supporting characters.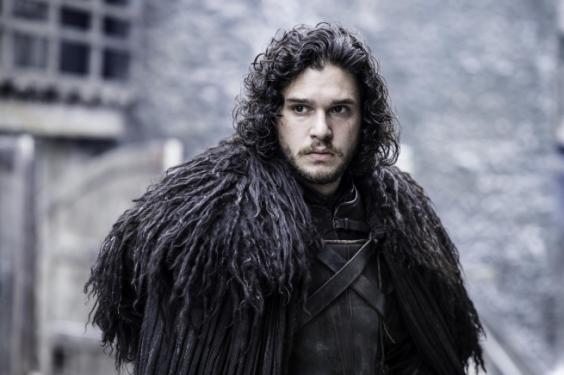 "The people I met with from movies said one of two things – they either said, 'Oh, we'll just make the first movie! And after that's a hit, we'll make more'," he recalled. "Well, of course, if you go down that route then you have Philip Pullman's His Dark Materials.
"Great fantasy, they made the first movie - didn't do as well as they expected, you'll never see a second movie.
"Alternatively they said, 'Well, we have to find - yes it's true it's too complex, it's too big the way it is - but we have to find the central arc. And we've decided the central arc should be Jon Snow.'
"So the whole movie would be about Jon Snow. Or the central arc is Daenerys, the whole movie would be about this exiled princess, and she gives birth to dragons.
"That might be a good movie, it might be interesting, but it wouldn't be my story. My story is a combination of stuff.
"I didn't need the money so I had the power to say the sexiest word in Hollywood – 'No'."
Shocking Game of Thrones scenes
Shocking Game of Thrones scenes
1/9 Sansa/Ramsey rape scene

Season 5, episode 6: Fans were outraged as the episode ended with Sansa Stark being brutally raped by her new husband, Ramsey. The camera soon panned to Theon as he watched on, terrified.

HBO

2/9 Shireen burns at the stake

Season 5, episode 9:Stannis burns his daughter Shireen at the stake after Red Priestess Melisandre advises him to make a sacrifice to gain more power

3/9 Theon gets his penis chopped off

Season 3, episode 10: While being tortured by Ramsey, Theon Greyjoy goes through all sorts of pain. The most horrible though is when his penis is cut off and then sent to his family.

YouTube

4/9 George Bush's head on spike

Season 1, episode 10: According to the directors, they couldn't get enough prosthetic heads made up for the show and ended up using the spare one's lying around. One of those just happened to be the fake head of George Bush, which eventually ended up on a spike.

YouTube

5/9 Joffrey murders two prostitutes

Season 2, episode 4: In one of his most violent moments, Joffrey finds himself with two prostitutes in his room and the most disgusting thing he can think to do with them, uses them as living targets.

YouTube

6/9 The Red Wedding

Season 3, episode 9: It was the turning point for the entire show. Just as everyone thought it was going the Starks way, they nearly all end up murdered in one of the bloodiest episodes of any TV series ever.

HBO

7/9 Rat torture

Season 2, episode 4: Torture is a pretty common occurrence on Game of Thrones, but none were quite a bad as this. In the scene a bucket of rats is put to a man's chest and then heated up with a flame so they must eat through the man to escape. Terrifying.

YouTube

8/9 Mountain head explosion

Season 4, episode 8: Just as everything was going Oberyn Martell's way, it all literally blew up in his face. The warrior ended up looking like a squashed watermelon in one of the most awful scenes in the entire series.

9/9 Theon botched beheading

Season 2, episode 6: Beheadings: In one of the more gruesome beheadings, Theon strikes Ser Rodrick Cassel not just once but four times in the neck, finally taking it all the way off with a kick.
Martin did suggest however that a feature film could be used as a crescendo to the HBO TV series.
"It all depends on how long the main series runs," he hinted. "Do we run for seven years? Do we run for eight? Do we run for ten? The books get bigger and bigger [in scope].
"It might need a feature to tie things up, something with a feature budget, like $100 million for two hours. Those dragons get real big, you know."
Game of Thrones is currently in its fifth season on HBO and Sky Atlantic, with this week's episode seeing yet another brutal death.
Reuse content