A few weeks ago we picked out _beware the slenderman as one of the most intriguing documentaries premiering at SXSW, but ahead of its debut it seems to have been snapped up by HBO.
From The Jinx to Making a Murderer, true crime stories have fascinated of late, and this film looks set to immerse us in small town killings once more.
The Slenderman may be entirely fictional (a tall, suited monster invented on the Something Awful forums), but the attack it caused was very real.
In 2014, two 13-year-old girls were charged with stabbing their 12-year-old friend 19 times in the Waukesha, Wisconsin, woods, later claiming they did it "to show devotion to Slenderman" and "to prove he's real, and so he wouldn't kill their families".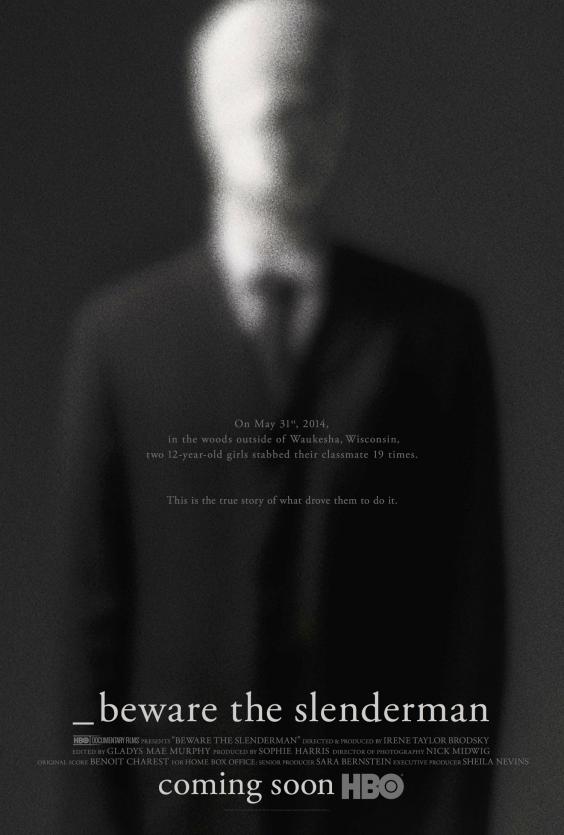 While they subsequently pleaded not guilty and are awaiting trial, the documentary apparently focuses on the rise of internet lore, its implications and 'how the digital age is saturating the imagination and actions of children'.
Here's the official synopsis:
'Shot over 18 months with heartbreaking access to the families of the would-be murderers, the film plunges deep down the rabbit hole of their crime, a Boogeyman and our society's most impressionable consumers of media. The entrance to the internet can quickly lead us to its dark basement, within just a matter of clicks. How much do we hold children responsible for what they find there?'
 _beware the slenderman gets its SXSW premiere on 11 March, with an HBO air date yet to be announced.