Hollywood may have come some way in tackling its diversity problem over last 100 years but there's still a long way to go.
Up-and-coming actress Gemma Chan, best known for her role in Channel 4's Humans, has now given her thoughts on the situation, saying both sexism and racism are still problems within the film industry.
In an interview with the Telegraph, she claimed she would often be declined an audition as they were "only going to see white people."
Speaking of on-screen gender balance, Chan said: "The statistics are really depressing. I remember reading some that made me think, 'Oh, you are more likely to see an alien in a Hollywood film than an Asian woman.'"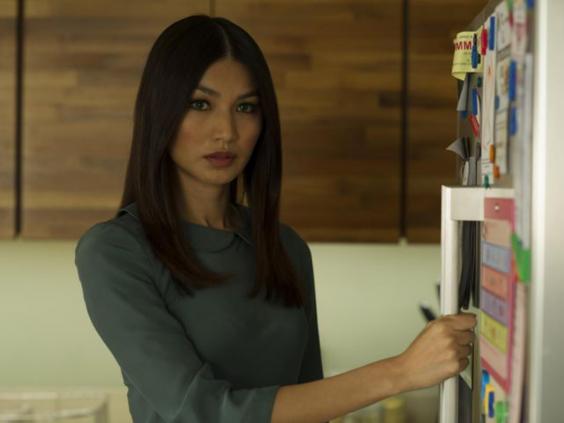 The Fresh Meat actress, whose mother is Chinese and father grew up in Hong Kong, spoke about growing up in England and the TV she would watch, saying: "growing up, I never saw any Asian faces on TV, so it didn't feel [being an actress] like a viable option."
She also praised Humans for its diversity, even though the majority of non-white actors play synths/robots in the show.
Channel 4's Humans
Channel 4's Humans
1/9 Humans

Pixie Davies as Sophie Hawkins and Gemma Chan as Anita bring a spooky new family setting to life in Humans

Channel 4

2/9 Humans

The Hawkins family buy a synth called Anita and their world changes forever in Humans

Channel 4

3/9 Humans

Ivanno Jeremiah as synth Max and Colin Morgan as his owner Leo on the run in search of someone from the past in Humans

Channel 4

4/9 Humans

William Hurts plays lonely widower George in Humans

Channel 4

5/9 Humans

Will Tudor plays widower George's synth Odi in Humans

Channel 4

6/9 Humans

Tom Goodman-Hill as Joe Hawkins and Dan Tetsell as a salesman in episode one of Humans

Channel 4

7/9 Humans

Katherine Parkinson as Laura Hawkins faces off with Gemma Chan as synth Anita

Channel 4

8/9 Humans

Sope Dirisu as synth Fred in Channel 4's Humans

Channel 4

9/9 Humans

Rebecca Front as domineering synth Vera in Humans

Channel 4
Humans stars Chan as Anita/Mia, Colin Morgan as Leo Elster and Emily Berrington as Niska. The show has already been renewed for a second series, with the final episode of season one airing 2 August.
Reuse content