The world is reeling this morning over news that President Trump has fired FBI Director James Comey, ostensibly over his handling of the Hillary Clinton emails.
"He fired the director of the FBI, while the director was investigating [Trump's] people and possible collusion with Russia," Kimmel said at the top of Jimmy Kimmel Live! last night, incredulous over the situation.
"That's kind of like OJ firing Judge Ito half way through the trial," he joked.
Getting serious again, momentarily, Kimmel pointed out: "This is unbelievable. This is the kind of thing dictators do."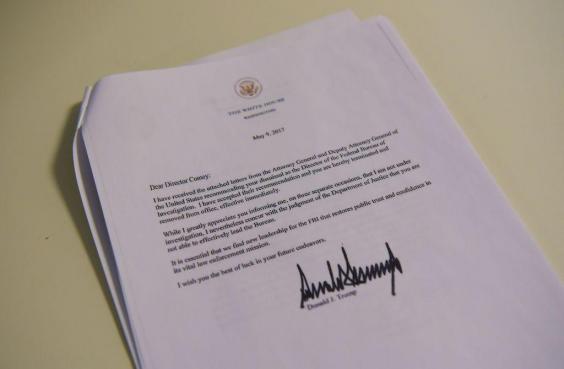 Comey reportedly laughed when he was told he had been fired, assuming it was a prank.
The FBI has been a thorn in Trump's side since it announced it was investigating his presidential campaign's ties with Russia, though it was Comey's public disclosure of the investigation into Clinton's private email server just days before the election that many credit for Trump's subsequent win.
"We've seen a lot of unusual stuff but this is outrageous," Kimmel added, also finding Trump's reasoning "hilarious" as it means "Trump fired James Comey for making him president".
Deputy Director of the FBI Andrew G. McCabe is now serving as Director following Comey's dismissal.
Reuse content