More than 300,000 people have signed a petition calling on the BBC to reinstate Jeremy Clarkson after the Top Gear presenter was suspended because of a "fracas" with a producer.
The controversial presenter allegedly "punched" the man because there was no food laid on at the end of a long day filming, it has been reported.
Clarkson, 54, "saw red" and "snapped" over the catering issue in Newcastle, according to the Daily Mirror, in a move that has led to the rest of the series being dropped.
The presenter's fans and avid viewers of the show reacted with outrage, flooding to a petition set up by right-wing political blogger Guido Fawkes, real name Paul Staines.
It hit 300,000 signatures just 18 hours after going online with the message: "We the undersigned petition the BBC to reinstate Jeremy Clarkson. Freedom to fracas. #BringBackClarkson"
The BBC declined to comment on whether the petition would influence its decision on the presenter's future appearances.
Change.org said the petition was the site's fastest growing in two years, since one challenging Iain Duncan Smith to live on £53 a week took off in April 2013.
Other recent petitions which have grown at a similarly rapid rate include the Bring Back Our Girls campaign, one to stop MPs policing their own expenses and another to save London's New Era Estate.
Mr Staines released a statement on his blog after it passed the 275,000 mark on Wednesday morning. It said: "Top Gear is the BBC's greatest export and Jeremy Clarkson is central to the show's success.
Jeremy Clarkson's Top 25 Most Obnoxious Lines
Jeremy Clarkson's Top 25 Most Obnoxious Lines
1/24 "Short people. When you've finished using a car, put the f**king seat back, so humans can use it afterwards," he posted on Twitter. Offensively.

2/24 "Honestly, the burka doesn't work. I was in a cab in Piccadilly the other day when a woman in a full burka crossing the road in front of me tripped over the pavement, went head over heels and up it came, red G-string and stockings."

3/24 Driving a Jaguar round a toilet in India: "This is perfect for India because everyone who comes here gets the trots."

Getty

4/24 "The only person who looked good in a 4-seated convertible was Adolf Hitler."

5/24 As a Thai man walked over a bridge he had built during a Top Gear challenge: "That is a proud moment - but there's a slope on it."

Jeremy Clarkson is involved in further controversy over a second set of number plates found in the vehicle he was driving in Argentina

6/24 On the Renault Clio V6 handling bends: "In typical French fashion it just gives up! A bit like the French did with the Germans."

7/24 "I'm thinking. If you had gone to the trouble of making a chemical bomb, why would you detonate it on a coach from Preston?"

8/24 On public sector workers in 2011: "I'd have them all shot. I would take them outside and execute them in front of their families."

9/24 "I don't understand bus lanes. Why do poor people have to get to places quicker than I do?"

10/24 "The only reason the Arabs and Jews have managed to keep their nasty little war going for 50 years is because it never bloody rains there. If the post-war powers had put Israel in Manchester, there'd have been no bloodshed."

11/24 "If all the creatures on earth were the same size, it's said a lobster would have the smallest brain. But then someone invented Wayne Rooney."

12/24 On the invention of the segway: "They're made in America, of course, so fat Yanks can go to the fridge without expending any energy."

13/24 "Supercars are supposed to run over Arthur Scargill and then run over him again for good measure. They are designed to melt ice caps, kill the poor, poison the water table, destroy the ozone layer, decimate indigenous wildlife, recapture the Falkland Islands and turn the entire third world into a huge uninhabitable desert, all that before they nicked all the oil in the world."

14/24 "I'm sorry, but having an Aston Martin DB9 on the drive and not driving it is a bit like having Keira Knightley in your bed and sleeping on the couch. If you've got even half a scrotum it's not going to happen."

15/24 On a caravaning holiday: "You aren't allowed to have a party, you aren't allowed to have music, you aren't allowed to play ball games, you aren't allowed to have a camp fire, you have to park within two feet of a post, you have to keep quiet, you have to be in bed by eleven. This is not a holiday, it's a concentration camp!"

16/24 "Britain's nuclear submarines have been deemed unsafe… probably because they don't have wheel-chair access."

17/24 "If we are being honest HIV is a pathetic virus, it can only live in the air for 6 seconds and it does what ebola does to you in 10 days in 10 years."

18/24 On the Lotus Elise: "This car is more fun than the entire french air force crashing into a firework factory."

19/24 On actress Sarah Jessica Parker: "People think 'oh she must be pretty'. She isn't – she looks like a boiled horse."

20/24 On the BMW Z3: "And if you are clinically insane, by which I mean you wake up in the morning and think you are an onion, here's your car."

21/24 On the Ferrari 430 Scuderia: "It's like God having really unusual sex… it should come with toilet roll."

22/24 "The problem is that television executives have got it into their heads that if one presenter on a show is a blonde-haired, blue-eyed heterosexual boy, the other must be a black Muslim lesbian."

23/24 "If you're thinking of coming to America, this is what it's like: you've got your Comfort Inn, you've got your Best Western, and you've got your Red Lobster where you eat. Everybody's very fat, everybody's very stupid and everybody's very rude - it's not a holiday programme, it's the truth."

24/24 On the N-word row: "I've been told by the BBC that if I make one more offensive remark, anywhere, at any time, I will be sacked."

A screengrab from Jeremy Clarkson's video apology

PA
"He's a living legend and the overwhelming success of the petition shows how popular he is with the British people.
"A bunch of left-wing pinkos at the BBC have been out to get him for ages, we want to see him re-instated and the BBC's bed wetters defeated."
"Pinko" is a derogatory American slang name for communist sympathisers.
The BBC confirmed yesterday that Clarkson had been suspended after what it called a "fracas" and said that Sunday's episode of Top Gear, which was set to feature the presenters getting to grips with classic cars such as a Fiat 124 Spider, an MGB GT and a Peugeot 304 cabriolet, alongside Gary Lineker, would not be shown.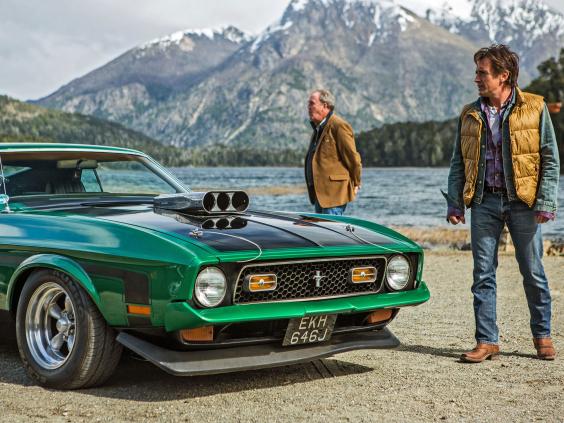 The remaining two episodes of the show in the current series are also believed to have been postponed.
It is not the first time Clarkson has been embroiled by controversy that has led to him being celebrated by some as a challenger of "political correctness".
Last year he was forced to apologise for using the racial slur "n*****" in an un-aired Top Gear segment and almost sparked a riot in Argentina after he drove a Porsche with the number plate H982 FKL, which was regarded as a deliberate reference to the Falklands War of 1982.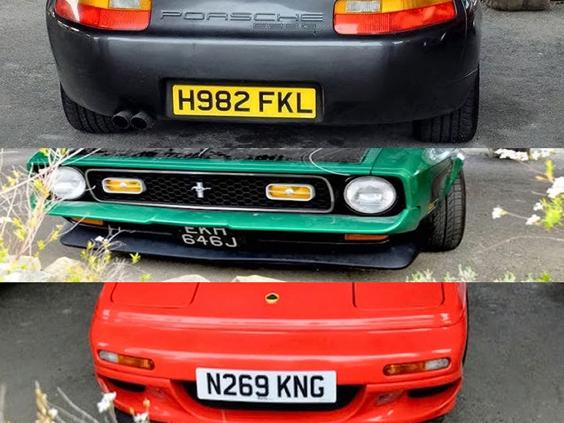 The show landed itself a place in the Guinness Book of Records for most watched factual programme in the world and has an estimated global audience of 350 million, being sold to 214 countries.
Clarkson himself made more than £14 million from Top Gear in 2012 after a BBC move to take full control of the hit series' production company.
Reuse content