Despite hosting MasterChef alongside him for over 10 years and being best man at his wedding, John Torode has said that he's never been to Gregg Wallace's house and the pair do not socialise.
"It's funny, we've never been friends," Torode told the Mirror.
"We've not been to each other's houses ... If we go away to somewhere like South Africa, we do things separately ... If we do go out for a drink, I'll invariably be at one end of a big old table and he'll be at the other."
Torode served as best man during Wallace's wedding to Anne-Maire Sterpini last year, photos from which were sold to Hello! magazine.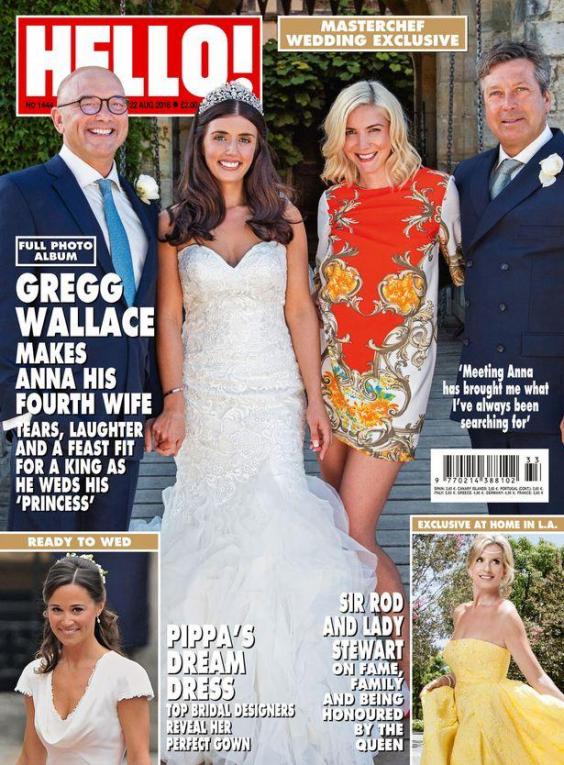 The Australian chef paints a very different picture to Wallace, who told ITV's Lorraine on Thursday: "I film with John six or seven months of the year, so we are very close to each other physically, and emotionally we are very close to each other.
"What's great about having a partnership is that if one of you is a bit off, a bit down, the other one naturally steps up, so I rely on John a lot."
Torode and Wallace joined MasterChef in 2005 as part of a highly successful revamp.
Reuse content