Joseph Fiennes' casting as Michael Jackson in a bizarre 9/11 comedy has sparked controversy, with many asking why a white actor is playing a black singer.
The late pop icon reacted angrily during a 1993 interview with Oprah Winfrey, she questioned him over rumours he had asked for a white child to play his younger self in a Pepsi advert.
The "Thriller" singer branded the Pepsi speculation "the most ridiculous, horrifying story" he had ever heard and launched into a tirade against the idea of a white actor playing him.
"That is so stupid. It's crazy. Why would I want a white child to play me? I'm a black American," he said. "I'm a black American. I'm proud to be a black American. I am proud of my race. I am proud of who I am. I have a lot of pride in who I am, and dignity."
Jackson was born African American but suffered from vitiligo, which causes white patches to develop on the skin due to a lack of melanin, meaning he had a pale complexion at the time. It is also widely rumoured that he had been using skin bleaching products alongside his cosmetic surgery, although this remains unconfirmed.
Fiennes was announced to be playing Jackson in one-off Sky Arts special Elizabeth, Michael and Marlon earlier this week. The comedy will focus on the myth that Jackson took a road trip with Elizabeth Taylor and Marlon Brandon to escape New York after the 2001 terrorist attack, with Grease's Stockard Channing and Brian Cox cast as Elizabeth and Marlon respectively.
Fiennes has reacted to the outrage, arguing that at the time of the rumoured drive, Jackson was "probably closer to my colour than his original colour".
"I'm a white, middle-class guy from London, I'm as shocked as you may be," he told Entertainment Tonight. "[Jackson] definitely had an issue - pigmentation issue - and that's something I do believe. He was probably closer to my colour than his original colour."
Sky Arts also defended Fiennes' casting, saying in a statement that it "believes in giving producers the creative freedom to cast roles as they wish, within the diversity framework which we have set".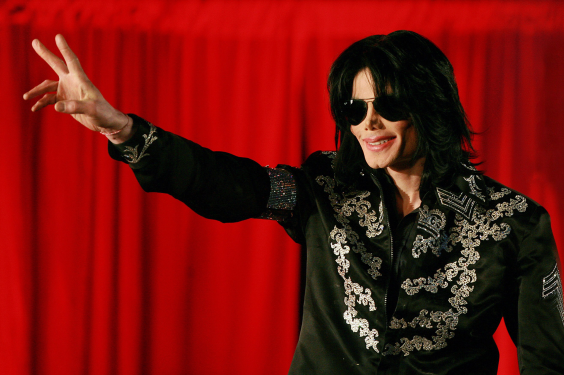 Jackson's family gave "no comment" on the casting decisions but aired their concerns about the "offensive" comedy style.
"It's offensive to me and my family for my uncle Michael to be portrayed in a comedy taking place around 9/11," Jackson's nephew TJ said in a statement. 
"Like everyone else, he was distraught, saddened and trying to process what had just happened. Following the events of 9/11, my uncle, Michael, stayed with a family friend in New Jersey for a week before flying back. 
"The rest of our family immediately took buses back to Los Angeles as planes were grounded. There was no road trip with Elizabeth Taylor and Marlon Brandon. I have no comment on the casting of the project.
Reuse content