Louie has seen some great cameos thus far, with Jerry Seinfeld, David Lynch and Joan Rivers all making appearances, but it seems the show was to get its best yet in the form of the late Philip Seymour Hoffman.
Louis C.K's American Hustle co-star Renner will pop up in one of the episodes that airs this week, and he told Yahoo! how The Master actor was supposed to feature too.
Asked if he plays himself in the episode, Renner replied: "No, no. I play a real character in Louie's life.
"Phil [Seymour] Hoffman was supposed to be in it, too. It's about young Louie, so he isn't even acting in it — he's just directing it.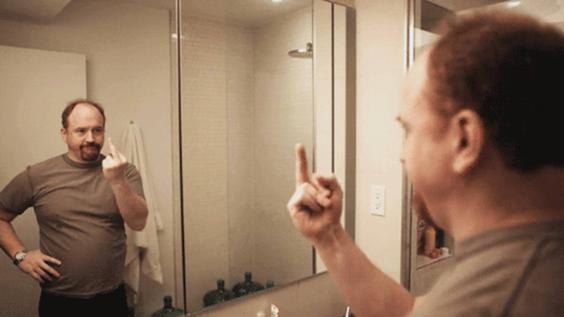 "Yeah, then Phil unfortunately passed, but I guess they were able to pull the episode together."
C.K has not held back with the latest season of his semi-autobiographical show, which has been partly in Hungarian (without subtitles), has seen Brooklyn wiped out in a hurricane and featured an attempted rape scene.
Reuse content