The critically applauded, Idris Elba staring crime drama Luther is returning for a fourth series, and the BBC have given us our first glimpse of what is to come.
In the picture, released by BBC America's Twitter account, DCI John Luther (Elba) is holding a suited man, his head covered by his jacket.
Fans have already begun to speculate over who is being grabbed by the detective, but little is known about the plot of the upcoming series. A small synopsis has been released.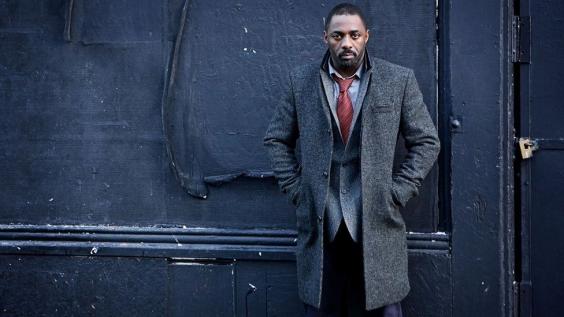 It reads: "Luther's back. Pitted against his most chilling adversary yet, haunted by the ghosts of his past and hell-bent on retribution, he's drawn into a terrifyingly complex case that pushes him closer to the edge than he's ever been."
The special series, which began filming in March, will consist of two hour-long episodes that will also feature regulars Dermot Crowley as DSU Martin Schenk and Michael Smiley as Benny Silver alongside Elba.
Game of Thrones alumni Rose Leslie and Patrick Malahide are joining the stellar cast which also includes Laura Haddock (Guardians of the Galaxy) and John Heffernan (Ripper Street).
Idris Elba on screen
Idris Elba on screen
1/5 Mandela: Long Walk To Freedom

Elba stars as late South African political leader Nelson Mandela in the Oscar-nominated Mandela: Long Walk to Freedom

Keith Bernstein

2/5 Luther

Elba played 'passionate and ruthless' DCI John Luther in award-winning BBC One crime drama Luther from 2010 to 2013

Steve Neaves

3/5 No Good Deed

Elba stars as unstable escaped convict Colin Evans in 2014 thriller No Good Deed

Rex Features

4/5 Prometheus

Elba plays ex-military captain Janek in Prometheus, here seen alongside Charlize Theron

5/5 The Wire

Elba established himself in the US first, playing the role of Russell 'Stringer' Bell in drug drama The Wire

BBC
Executive Producer Elizabeth Kilgarriff said the two-part drama would be "the biggest, scariest story" written by Cross so far, and that the writer was "pulling out all the stops".
Elba has been strongly linked to playing James Bond, taking over from Daniel Craig, yet the actor, 43, has denied any truth behind the report, telling Radio Times in June: "It's just a rumour. I have no idea."
Other actors to be tipped to take on the role include Tom Hardy and Henry Cavil.
Reuse content