Golden TV oldies Morecambe and Wise and Only Fools and Horses have been voted into the "ultimate TV schedule" by Radio Times readers.
The poll, which was answered by 30,000 people to mark the magazine's 90th anniversary, asked viewers what their ultimate evening on the small screen would be.
Long-running shows Blue Peter and Doctor Who were the only two programmes currently on air to make the list.
The Morecambe And Wise Show topped the entertainment vote, followed by another comedy duo, The Two Ronnies. Strictly Come Dancing was voted third in the list, completed by Top Gear and I'm A Celebrity… Get Me Out of Here!
The X Factor did not rank among viewers' favourite entertainment TV in the list.
Eighties favourite Only Fools and Horses was named top comedy, with none of today's sitcoms completing the top five.
Michael Palin topped the documentary category for his globetrotting journey Around the World in 80 Days (1989), just beating Sir David Attenborough's Life On Earth into second place.
Doctor Who, which is now in its 50th year, was named top drama, beating current shows Sherlock and Downton Abbey into second and third place.
Thunderbirds, first broadcast in 1965 and set to be remade by ITV, was runner-up in the children's category, followed by Wallace & Gromit, In The Night Garden and Grange Hill.
In news, Sir Trevor McDonald was named the newsreader viewers would most like to see on the box.
Ben Preston, editor of the Radio Times, said: "Who wouldn't be tempted to stay home for a golden night of British television? Everyone had their say in this poll and the great British public have spoken but am I the only person wondering how Wallace And Gromit and Fawlty Towers didn't win a place in Radio Times' Hall Of Fame?"
Radio Times Readers' Ultimate TV Schedule (with next most popular shown in brackets)
Children's: Blue Peter (Thunderbirds, Wallace And Gromit, In The Night Garden, Grange Hill)
Entertainment: The Morecambe And Wise Show (The Two Ronnies, Strictly Come Dancing, Top Gear, I'm a Celebrity... Get Me Out of Here!)
Comedy: Only Fools And Horses (Fawlty Towers, Blackadder, Dad's Army, Father Ted)
Drama: Doctor Who (Sherlock, Downton Abbey, Coronation Street, Pride And Prejudice)
Documentary: Around The World In 80 Days (Life On Earth, Walking With Dinosaurs, One Born Every Minute, The World At War)
News Readers: Sir Trevor McDonald (Moira Stuart, Kenneth Kendall, Reginald Bosanquet, Fiona Bruce)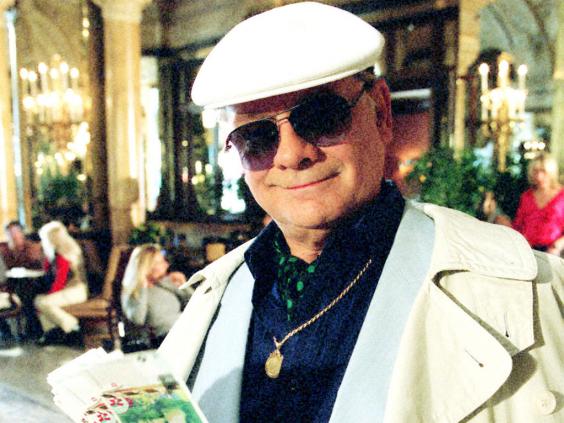 Reuse content