When a Netflix binge takes over, there's not much that any of us can do about it. You know that really, you should get off the sofa and do something more 'productive', but the urge to watch just one…more…episode of your new favourite series is simply too strong to resist. 
Fortunately, you now have an excuse the next time your parent, pal or significant other tells you you're a slob with no life goals because Netflix has released the results of a scientific study that reveals the specific episodes that suck you into telly addiction. 
The online streaming service has been analysing its subscriber data to find out what it is that keeps viewers glued to the screen, with mysteries, crime dramas and romance key to getting us hooked. Let's take a look at the exact moment you became a helpless Netflix zombie: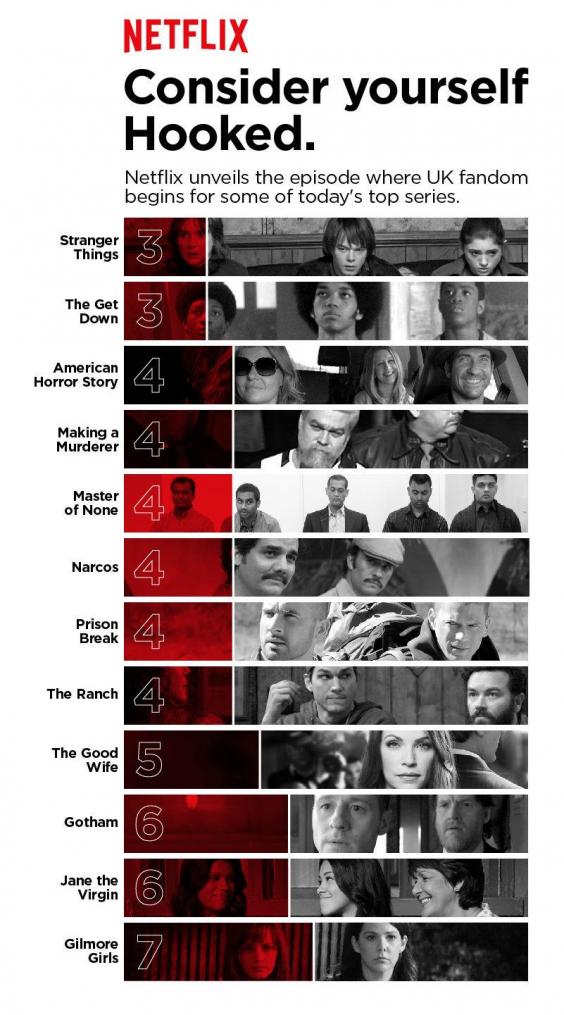 Want more details of what on earth happens in these episodes to make us surrender all control? Or go on then but, of course, be prepared for spoilers:
American Horror Story: Murder House, 4
Two of the house's previous residents, interior designers Chad and Patrick, give the Harmons decorating advice.
Between, 4
A teacher who turns 22 fears she may be the next victim of the Virus. Chuck punishes a kid that wrecks a car, Melissa searches for Wiley and her baby.
Club de Cuervos, 5
Felix considers an offer from a rival team, Chava tries to impress a cute reporter and Isabel makes a new friend.
Fuller House, 4
Jackson tries to help Ramona at school but that lands them both in trouble and leads to a disagreement between DJ and Kimmy over parenting styles.
Gilmore Girls, 7
Rory shares a romantic moment with Dean, but doesn't tell Lorelai. When Lorelai hears about it from Mrs. Kim, she invites Dean over for movie night.
Gotham, 6
When a killer starts targeting the first born of Gotham's elite, Bullock faces traumatic memories from a nearly identical case.
How to Get Away With Murder, 3
A soccer mom arrested for a petty crime turns out to be a terrorist; Annalise represents a college football star linked to Lila's disappearance.
Netflix originals to look forward to in 2016
Netflix originals to look forward to in 2016
1/14 House of Cards - Season Four - 4 March

Last time we were in Frank Underwood's White House things weren't looking to great for the President, his first Lady having just walked out on him. What will happen next in the critically acclaimed show is anyone's guess.

Netflix

2/14 Daredevil - Season Two - 18 March

Back in Hell's Kitchen things were seemingly getting better. Kingpin is in prison and the crime syndicates should have dispersed - for the meantime at least. Unfortunately for Matt Murdoch, there's a new anti-hero in town: The Punisher.

3/14 Flaked - 11 March

According to Netflix, Flaked is set in the insular world of Venice, California. It follows the "serio-comic story of a self-appointed 'guru' who falls for the object of his best friend's fascination. Soon the tangled web of half-truths and semi-b******* that underpins his all-important image and sobriety begins to unravel. Arnett plays Chip, a man doing his honest best to stay one step ahead of his own lies.

Netflix

4/14 Unbreakable Kimmy Schmidt - Season Two - 15 April

Following the story of 29-year-old Kimmy Schmidt on her journey through New York, season two is set to start right where the last left us. The Tina Fey created sitcom has already been renewed for a third season, so you know this one has to be good.

5/14 The Ranch - 1 April

A comedy starring Ashton Kutcher. Based on a failed semi-pro footballer who returns home to a Colorado ranch. It also has some of the producers from Two and a Half Men behind it, which just happens to be one of the most successful shows of all time.

6/14 Marseille - 5 May

Netflix's first French language original is a tale of 'power, corruption and redemption'. Sounding like it could very well be the next Narcos.

7/14 Grace and Frankie - Season Two - 6 May

The tale of a retired cosmetics mogul and a hippie art teacher living together was a hit across the world, especially in the US. Starring Jane Fonda and Lily Tomlin, the show has already been renewed for a third season.

8/14 Orange is the New Black - Season Four - 17 June

Another Netflix powerhouse, Orange is the New Black will see us returning to Litchfield Penitentiary. Prepare for more Piper, Alex and Red come June.

9/14 Stranger Things - 15 July

Eight-episode series starring Winona Ryder that follows a small community as they look for a young boy who has seemingly vanished. It all sounds quite scary.

10/14 The Get Down - August 12th

"Told through the lives and music of a ragtag crew of South Bronx teens, The Get Down is a mythic saga of the transformation of 1970s New York City." Directed by Baz Luhrmann, this is sure to be as stylish as anything he's done before.

11/14 The Crown - Spring

Starring Doctor Who actor Matt Smith, the period drama "reveals the political rivalries and romance behind Queen Elizabeth II's reign and the events that shaped the 2nd half of the 20th century."

12/14 Luke Cage - Fall 2016

First appearing alongside Jessica Jones in her Netflix series, Luke Cage will pic up the pieces, seeing Cage come to terms with his super-strength and impenetrable skin. It is unknown whether Kathryn.

13/14 Narcos - Season 2 - Fall 2016

It's back. The Netflix series hyped to match Breaking Bad was an astounding success around the world, apparently watched more than Game of Thrones. We'll find out what happens to Pablo Escabar now he doesn't have the protection of all his men.

Netflix Inc.

14/14 A Series of Unfortunate Events - Fall 2016

Netflix is set to revisit the much-loved children's novel, putting Neil Patrick Harris as Count Olaf in a show that looks so much creepier than the 2004 film. Not much else is known - i.e. casting - but Lemony Snicket is on board as executive producer, so get excited.

iZombie, 3
The hit-and-run death of a mild-mannered suburban dad takes a surprising turn. Liv grapples with human emotions for Major.
Jane the Virgin, 6
Jane drifts away from Michael and towards Rafael. As she get closer to her father, she must cope with his nasty step-daughters, who attend her school.
Jessica Jones, 4
A new case demands attention as Jessica tries to find out who's spying on her for Kilgrave. Trish's radio show yields unexpected consequences.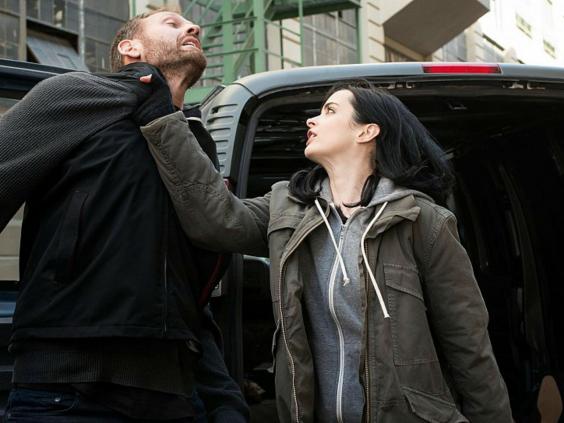 Love, 3
Gus faces a make-or-break situation at work, while Mickey navigates a dicey new dynamic with her boss.
Making a Murderer, 4
An unexpected confession casts doubt on Steven's role in the murder case, but the new suspect gives conflicting accounts of what occurred.
Marseille, 4
With the party in turmoil, Barres gets bolder in his attacks.Taro makes a startling discovery about his rival's past.
Master of None, 4
Dev has a series of eye-opening experiences after he encounters some casual racism in TV auditions.
Narcos, 4
Despite a new extradition treaty, the U.S puts more money into fighting communism, creating new challenges for Murphy and Pena on the hunt for Pablo.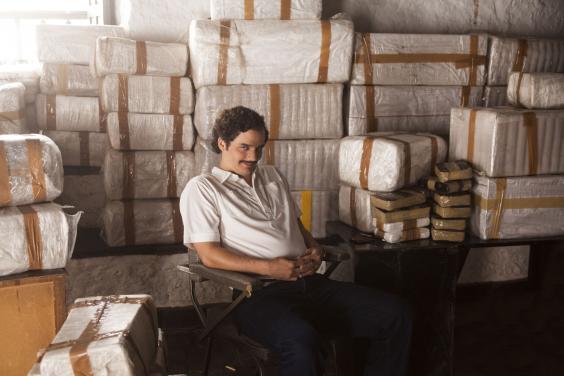 Orphan Black, 3
After hitting the road with Felix, Sarah and Kira are forced to seek refuge at the home of one of Sarah's former lovers.
Prison Break, 4
Michael obtains some caustic chemicals to help in his escape plan. Later, his new cellmate Haywire develops a fascination with Michael's tattoo. 
Scream, 3
Just as the killer challenges her to a dangerous game, Emma learns that her mother has been keeping more secrets.
Stranger Things, 3
An increasingly concerned Nancy looks for Barb and finds out what Jonathan's been up to. Joyce is convinced Will is trying to talk to her.
Teen Wolf, 3
Scott's first date with Allison ends up in the confusion of the dreaded "group date" with Lydia and Jackson in tow.
The Get Down, 3
Disgraced record producer Jackie Moreno wants to shepherd Myleene's singer career. Boo-Boo plays a rare bootleg tape at a party, inviting trouble.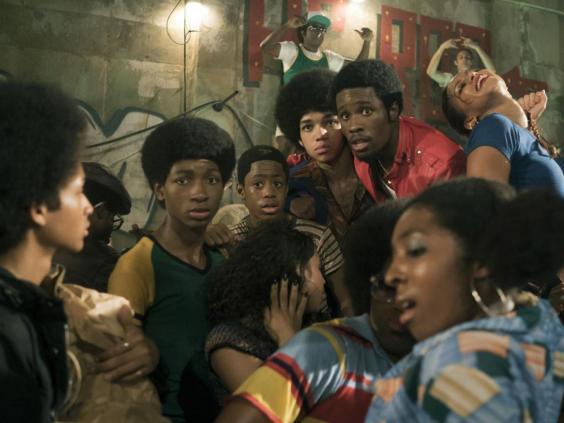 The Good Wife, 5
Alicia and Will have only 72 hours to prove that a freight train crash was caused by the train company and not the engineers.
The Ranch, 4
Colt smooths things over with Abby. When Maggie drags Beau to The Marriott for a romantic evening, the guys have some fun back at the house.
Cindy Holland, vice president of original content at Netflix, said: "We've always known there is a commonality to great stories. The internet allows us to share these stories with audiences wherever they may be and what we see from the data is how similar our members watch and respond. 
"The hooked findings give us confidence that there is an appetite for original and unique content, which is why we're excited to deliver variety in stories to our members, whether they're political dramas from France or musical dramas from the Bronx."
Netflix is famous for keeping its viewing figures a well-guarded secret, with its CEO Reed Hastings insisting that it "doesn't matter what everyone else loves the most, it matters what you or I love the most". The real reason though, obviously, is because it is "competitive information that tells HBO what kind of shows to produce". 
So there you have it, your dodgy binging habits are safe.
Reuse content