The first two series of Homeland and American Horror Story are to be made available on Netflix in the UK and Ireland.
The two award-winning shows will be made available to Netflix subscribers from 13 March.
The move marks the latest deal between Netflix and Twentieth Century Fox Television Distribution, whose current shows on the streaming service include The Killing, Prison Break and Arrested Development.
Ted Sarandos, chief content officer at Netflix, said: "We are excited to bring both of these brilliant series, Homeland and American Horror Story, to our members in the UK & Ireland.
"These global smash series are two of the most talked about shows in entertainment, and we think that our members are going to love these latest two additions."
CIA thriller Homeland proved popular with British audiences during its first and second series, but saw a ratings slump when its third series aired on Channel 4 last year.
The Emmy award-winning series, which stars Claire Danes and Damian Lewis, has been renewed by Showtime for a fourth series.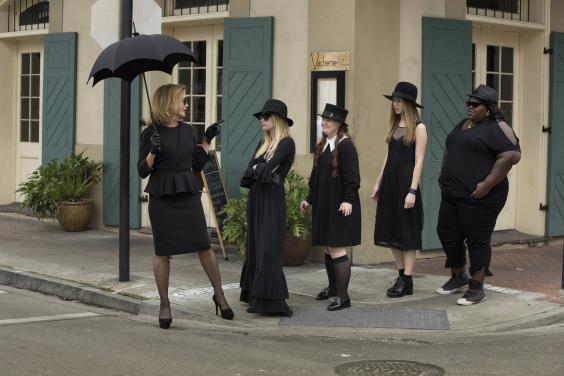 Seasons one and two of American Horror Story are mini-series that tell different self-contained stories.
Season one follows the story of a family that moves into a home haunted by its former deceased occupants, while series two centres on the inhabitants of an institution for the criminally insane.
The series stars Evan Peters (Kick-Ass), Jessica Lange (Big Fish, Tootsie) and Lily Rabe (The Good Wife, All Good Things).
Reuse content