Marks & Spencer has just reported its ninth consecutive quarter of sliding non-food sales, but the retailer has spared no expense in producing its glitzy Christmas advert.
Last month, analysts said that this year would see austerity messages in Christmas advertising rejected in favour of blockbuster reminders that the festive season can offer a luxury experience for all the family.
And it seems they were right: Marks & Spencer has offered up a sumptuous campaign featuring Rosie Huntington-Whiteley, Helena Bonham Carter and David Gandy. Its message is: "Believe in Magic & Sparkle."
The advert sees Huntington-Whitely stumble down a manhole, echoing Alice in Wonderland, and finding herself at a tea party orchestrated by the Mad Hatter (David Gandy).
The clip, which lasts two minutes in total, also takes inspiration from The Wizard of Oz, Aladdin and Red Riding Hood. It was shot by the London-based agency Rainey Kelly Campbell Roalfe/Y&R.
Patrick Bousquet-Chavanne, the company's business development director, said: "With this year's ad we wanted to recapture the magical essence of Christmas that our customers tell us is synonymous with M&S. Magic & Sparkle is an extraordinary franchise, which has always been a firm favourite with customers.
"Working with our all-British cast, director Johan Renck has created a modern epic where fashion meets fantasy - bringing to life much loved fairy tales with more than a sprinkle of high glamour."
Rival retailer John Lewis releases its Christmas advert on Friday.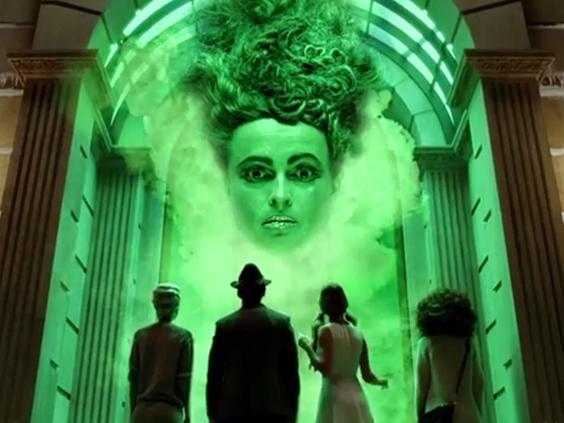 Reuse content