The BBC wanted to make Peter Morgan's royal epic The Crown but "could not compete" with the financial ambition of the American streaming service Netflix, which will show the drama in 60 episodes from next year.
The Director of BBC Television, Danny Cohen, spoke of his frustration at missing out on "a classic BBC subject" and said his organisation, as a "national broadcaster", was asking itself "what do we do to keep up" with giant media companies that operate in global markets.
"[The Crown] is a classic BBC subject – we couldn't compete with the amount of money that Netflix were prepared to pay for that production, even though we would have loved to have been a co-producer with Netflix on it."
Netflix is reportedly spending £100m on the drama, which will be shown over six seasons and document the Queen's life since 1947. It is being written by Morgan, who scripted the Oscar-winning film The Queen, and directed by Stephen Daldry.
Best Netflix originals to watch in 2015
Best Netflix originals to watch in 2015
1/11 Orange is the New Black (Season 3)

Aussie model Ruby Rose has confirmed she will be the next star in stripes at Litchfield Penitentiary when OITNB returns on 10 July.

2/11 Daredevil

Marvel's new Netflix series will be released on 10 April (all 13 episodes), starring Charlie Cox as blind lawyer by day and masked vigilante by night Matt Murdock.

Netflix

3/11 What Happened, Miss Simone?

Music legend and civil rights activist Nina Simone is the subject of this film from Oscar-nominated Liz Garbus. Expect unheard recordings and rare archival footage.

Netflix

4/11 Marseille

The French port city of Marseille will be the focus of a new drama about the local mayor, who is forced to face the man he chose as his heir in the elections.

Simon Calder

5/11 Grace and Frankie

Jane Fonda will arrive on Netflix on 8 May in this show about two rivals brought together after their husbands announce they are in love and plan to marry. Also starring Lily Tomlin.

Reuters

6/11 Sense8

No not The Matrix - but directors Andy and Lana Wachowski have created a new sci-fi drama series involving eight strangers from around the world who suddenly become mentally and emotionally connected after a tragic event.

Rex Features

7/11 Narcos

Ten-episode series Narcos will see Brazilian actor Wagner Moura play notorious Colombian drug lord Pablo Escobar.

8/11 Dreamworks Dragon

This will bridge the gap between How to Train Your Dragon 2 and the third film. Storylines include Hiccup's new flight suit, the secrets of his dragon blade and the young Viking's budding romance with Astrid.

9/11 Better Call Saul

The Breaking Bad spin-off series began in February starring Bob Odenkirk as sleazy lawyer Saul Goodman. The drama documents the trials and tribulations of Goodman before he moves to his strip-mall law office in Albuquerque.

Netflix

10/11 House of Cards (Season 3)

Kevin Spacey is back as the conniving Frank Underwood on 27 February for the third season of this hit White House drama.

AP

11/11 Crouching Tiger, Hidden Dragon: The Green Legend

The sequel to this Oscar-winning martial arts epic hits Netflix on 28 August - the same day of its cinematic release.

Netflix
Mr Cohen said the BBC offered to be a co-producer on the project but could not match Netflix's demands. "Their model is they want the global rights to put it on all their services," he said. "They are really good at what they do and they have very ambitious plans to give themselves global scale in a short period of time."
Speaking ahead of the Edinburgh International Television Festival, Mr Cohen also expressed concern over the market in television sports rights and called for an extension of the number of "Crown Jewel" major events that are safe-guarded for free-to-air audiences. He said it had been "painful" for the BBC to lose rights to covering golf and the Olympics, which Discovery will cover from the 2022 winter games.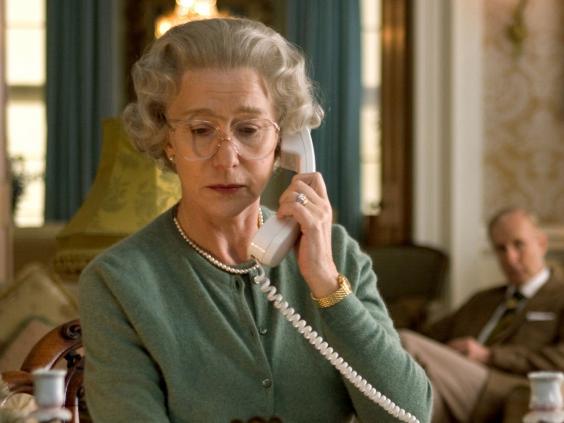 "We can't compete for a lot of these sports rights, we just can't compete because of the sums of money," he said. "I think that if anything we should lengthen the Crown Jewel list and certainly protect the ones we have."
With Culture Secretary John Whittingdale appearing at the festival on Wednesday, the BBC is braced for further Government criticism of its financial management.
Mr Cohen said the BBC's share of total TV revenue was falling sharply, from 22 per cent in 2011 to 12 per cent by 2021. "Sky, BT, Disney, they are all much bigger than the BBC," he said. He warned that BBC income from the licence fee would be eroded because many young people didn't see the need for a TV set. "The amount of licence fees we have been collecting has been falling because less and less people have got TVs and we can see that trend very actively happening now to a level which is going to seriously impact on our finances in 2017-2018," he said. "The way people view content is changing, particularly among young people, and we need to respond to that."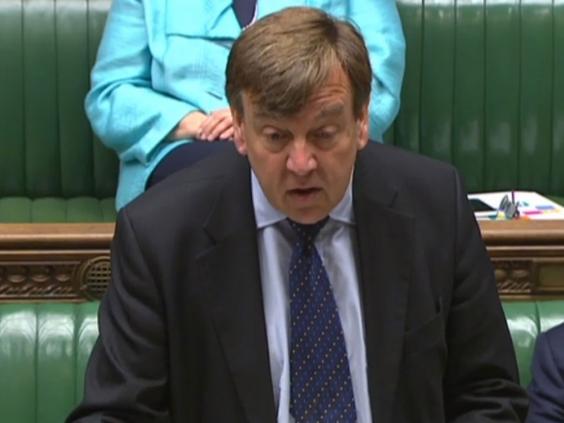 He defended the BBC's right to broadcast populist shows, such as The Voice, saying that "entertainment has suddenly become a dirty word in the context of the BBC" and that "the battle for Saturday nights between the BBC and ITV has been going on for decades". The Voice rates highly in lower income households, an important factor in the BBC's argument for a continued licence fee. Mr Cohen said that although The Voice was not a BBC original format, neither were hits such as Dragon's Den and The Killing.
Reuse content