Series two of The Fall ended on a huge cliff-hanger with the future of Jamie Dornan's serial killer character Paul Spector heavily in doubt.
But fans of the BBC crime drama need not panic that it all ends here, for creator Allan Cubitt is "very confident" that the show will return.
"I think the story can continue but I'll have to reserve judgement on that, I think, until I get the green light and the go-ahead," he told HitFix.com.
"We're in a situation where I'm very confident there will be a third season. But because of the internal BBC situation at the moment, it hasn't been officially announced."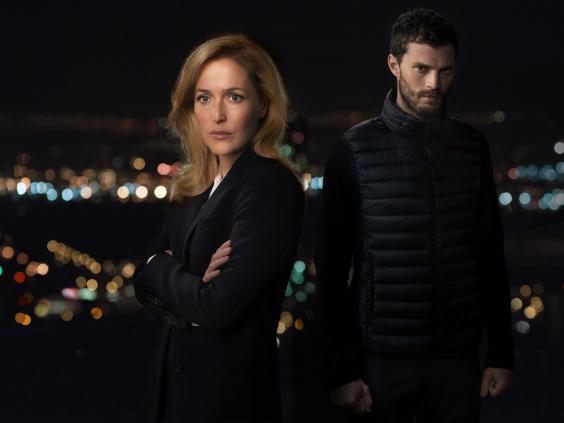 Dornan, who stars alongside Gillian Anderson as Stella Gibson, was last seen lying on the floor having been shot several times.
Understandably, the Northern Irish actor is questioning how "feasible" his comeback would be, saying last year that he was not "sure [he'd] be involved".
The best TV to watch in 2015
The best TV to watch in 2015
1/13 Game of Thrones

Sky Atlantic, April

HBO

2/13 Poldark

BBC 1, March

BBC

3/13 Fortitude

A murder mystery set in a close-knit Arctic Circle community, with an impressive ensemble cast -Sky Atlantic, January

Sky Atlantic

4/13 Banished

BBC 2, March

BBC

5/13 Ordinary Lise

BBC 1, March

BBC

6/13 Life in Squares

Phoebe Fox, James Norton and Lydia Lynch in 'Life in Squares'

BBC

7/13 Wolf Hall

BBC2, January

BBC

8/13 Better Call Saul

Netflix, February

Netflix

9/13 Mel & Sue chat show

ITV, January

Princess Productions

10/13 Mad Men, Series 7, Part II

Sky Atlantic, Spring

©Lionsgate

11/13 Dementiaville

This series of documentaries explores both the heart-breaking experiences of those with dementia and a ground-breaking new approach to their care - Channel 4, Summer

Georgie Scott/Age UK 2013

12/13 Morning Has Broken

More than a decade since Nighty Night established Julia Davis's reputation for caustic character comedy, she's back with a new creation on Channel 4

BBC

13/13 Cucumber/Banana

Sixteen years after Queer as Folk, Russell T Davies returns with two interlinked series about gay life in Manchester on Channel 4

c.Showtime/Everett/REX
Cubitt has also discussed the possibility of remaking The Fall for a US audience, but does not believe it necessary.
"For me, we share a common language. I'm not quite sure why you would remake The Fall, particularly for the US market," he said. "I'm really gratified by the fact that Belfast accents seem to present no problem."
The second series of The Fall attracted 2.5 million viewers last December.
Reuse content