After watching hours of CCTV footage, combing Facebook and Instagram accounts and examining blog posts, amateur sleuths will soon be desperately searching for clues that could solve the murder of Laura Kitchens.
Despite the wealth of evidence online, however, Laura never existed. She is the fictional protagonist of The Last Hours of Laura K, a pioneering online drama that seeks to harness the increasing interest of "armchair detectives" helping to solve crimes using material found on the internet.
More than two years in the making, The Last Hours of Laura K is an immersive murder mystery that could provide a new direction for online drama on the internet, a genre that has been left behind by comedy. It was commissioned by the BBC Writersroom, which develops writing talent for the network.
The show is likely to play well with fans of the hugely popular US podcast Serial, which prompted listeners to make their own efforts to work out who was responsible for a real-life murder and an alleged miscarriage of justice. It could also find fans in the growing number of amateur investigators posting on sites including Reddit and Websleuths who scrutinise real crimes.
Among the writers and producers is Rachel De-lahay, who worked with co-creators Gabriel Bisset-Smith, Kenny Emson and Ed Sellek.
"It's all about getting lost in the internet, something we all do. It's about replicating that experience," said Ms De-lahay, who also stars as Laura. "The theory was that online comedy was very successful but online drama was not. We were asked to challenge that."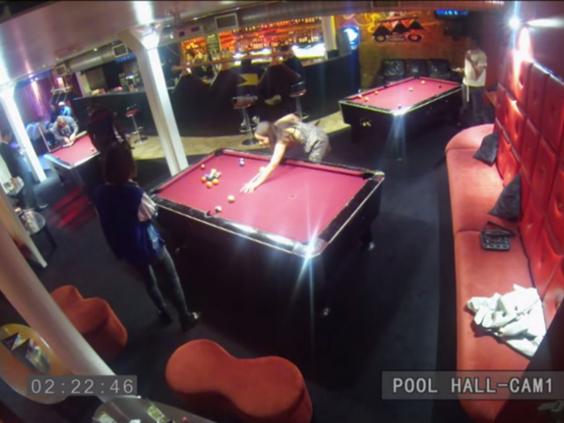 The story unfolds through 24 hours of CCTV footage that plays on a loop on a website. The real-time film tracks Laura around London from her flat to work before  a night out, culminating in her death at the hands of a mystery assailant.
Viewers can search through her numerous social media accounts at the same time, as well as the accounts of 40 other characters she encounters on her final day. A trail of clues is waiting to be unearthed to find the murderer. The viewers have to work out who killed Laura and why, before emailing in their solution.
The team rejected telling the story in a series of three-minute web episodes, saying: "We didn't want to go mini – we wanted to explore what we could do online.
"We looked at how we all operate online. We all like to investigate on social media even if it's not about crime. We look at who is dating whom, who has unfriended each other and why people have been untagged from photographs," said Ms De-lahay.
They started Laura's social media accounts two years ago, setting up profiles on Facebook, Twitter, Instagram, LinkedIn, Spotify and Tumblr. They also posted the Gumtree adverts "she" answered, and even a legacy MySpace page.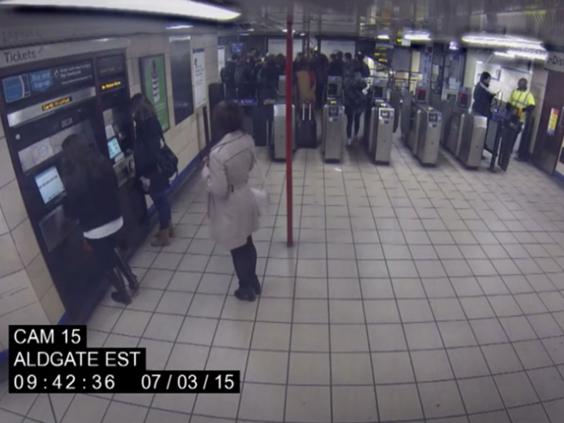 "We wanted have a detailed portrayal of a real Londoner's life. Where they go, who they call, who they text and their own impression," said Ms De-lahay. Social media accounts for the other characters then grew out of Laura's accounts.
The format is a nod to how people increasingly watch television, the playwright said. "For me it's just the standard now. I always have one eye on the TV, and one on my phone. Yet we wondered what if we could take that short attention span and drive the story."
The idea was inspired by a quote from internet surveillance whistleblower Edward Snowden, who said: "I don't want to live in a world where everything that I say, everything that I do, everyone I talk to, every expression of creativity, love or friendship, is recorded."
During the 24-hour loop, Laura's calls, texts and tweets are all picked up. Viewers can explore everything, even checking Instagram accounts for people photographed with the assailant's clothing, or check a Nike app to show who was jogging in the area when she was killed.
Ms De-lahay said the idea of tracking someone's day online "felt like science fiction  when we started it", adding: "Over the two years it was really becoming a reality. The world was getting bigger."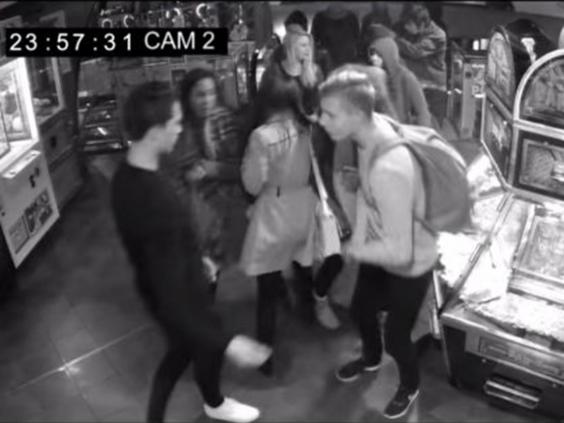 The use of CCTV is effective to tell the story, she said. "When crimes are reported we're used to seeing that really creepy footage of people walking down the street on out-of-date CCTV footage."
It was filmed over 16 days across London before Christmas, featuring friends of the writers Luke Barnes from Game of Thrones and Tommy McDonnell from E4's Glue.
The show got 30,000 views on its first day online, last Monday. The quickest to email in the correct identity of the killer will be revealed on a leader board announced later this month. "They're doing so well, it's so exciting," Ms De-lahay said. "Some people are close".
Reuse content