Fear not, Game of Thrones fans, as not even death will stop George RR Martin finishing his A Song of Ice and Fire novels as, like Jon Snow (we hope), he's able to come back from the dead.
According to Entertainment Weekly, the author will be appearing in the second season of the post-apocalypse show Z Nation, playing a terrifying zombie version of himself as seen above. Even as a zombie, the author has finally finished the books.
"I just want to prove to my fans that even in the zombie apocalypse, the Song of Ice and Fire books will still come out," he reportedly said.
Yes, instead of actually getting around to writing the books, Martin's been dressing up for an inspired cameo on a TV show which recently aired on the Freeview channel Pick to a couple of million people less than Game of Thrones.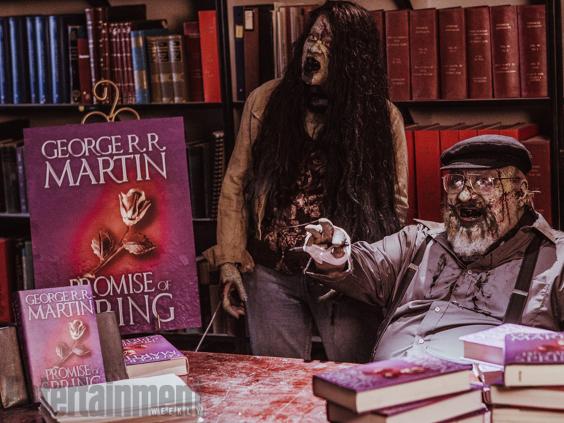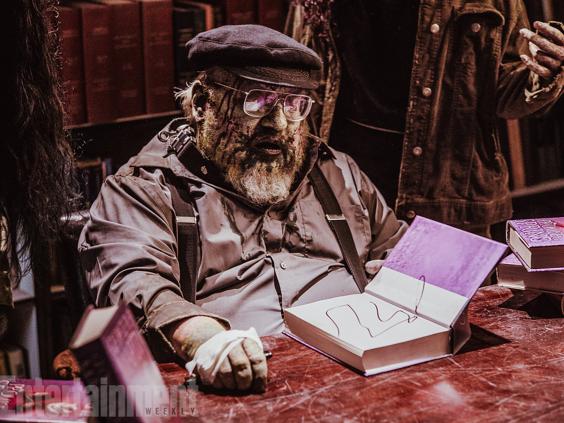 In the stills you can see the Zombie Martin chowing down on a copy of A Promise of Spring – a play on the expected title of the final book, A Dream of Spring.
Martin's cameo will take place in the eighth episode of the second series, which has started airing on the US channel Syfy. According to the synopsis, Martin has been captured by a person called the Collector, who goes round captures celebrity zombies.
As fun as this all is: please, George, just get on and finish The Winds of Winter!
Reuse content