Bryan Cranston is slowly but surely becoming Walter White and we've found proof.
While at the San Diego Comic Con, Cranston was asked by a very nervous fan: "Because I grew up in Albuquerque, was there any cool places, anything that you liked being there? How was it, because it's my home town. Did you have fun there?"
Then, in true Mr White fashion, Cranston absolutely owns the young fan with a classic one-liner that no-one saw coming. Watch below.
"Yeah, I go and visit your mother once in a while." Mic drop.
Elsewhere at Comic Con, Cranston told Access Hollywood that he would appear in Breaking Bad spin-off Better Call Saul "in a heartbeat" if creator Vince Gilligan asked him to.
"Better Call Saul is a show that stands on its own and does quite well," he lauded. "That being said, if Vince thought there was some legitimate reason why my character would brush up against those characters, I would do it."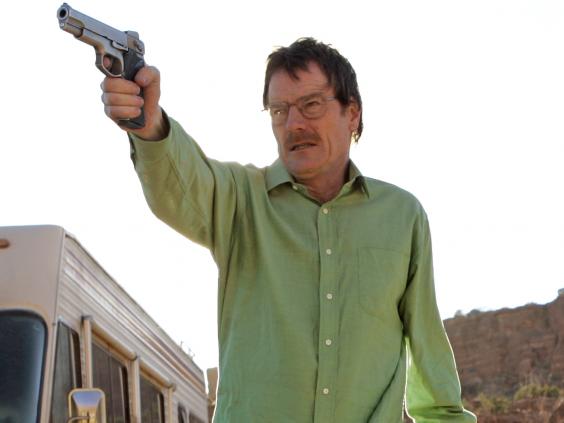 "I would do it in a heartbeat because I owe him -- and it's a great show, but he wouldn't do it just for stunt casting. It would be for story reasons. There would be something cool behind it."
We can only pray that there's a legitimate reason to bring him into the show.
Reuse content