Peter Kosminsky, the director of the acclaimed period drama Wolf Hall, has written a new feature film for the BBC based on the real life experience of a female British surgeon trapped in a Palestinian refugee camp under siege from an armed militia.
In an interview with The Independent, Kosminsky said the story had been his "passion project" for nearly 30 years, since he first heard of the plight of Pauline Cutting, as she made a cry for help on the BBC World Service from the besieged Bourj al-Barajneh camp outside Beirut in the 1980s.
During a sleepless night while doing shift work for the BBC's breakfast programme, Kosminsky heard the interview as Cutting spoke on a "crackly walkie talkie". He recalled: "She was saying 'We're eating grass, people are dying, for God's sake help us'. Partly as a result of those appeals, the siege was lifted."
Kosminsky tracked down Cutting - a plastic surgeon and casualty doctor from Maidenhead who at the age of 30 had travelled to Lebanon with the charity Medical Aid for Palestinians - and he has "been trying ever since to make a film about her experiences in the camp".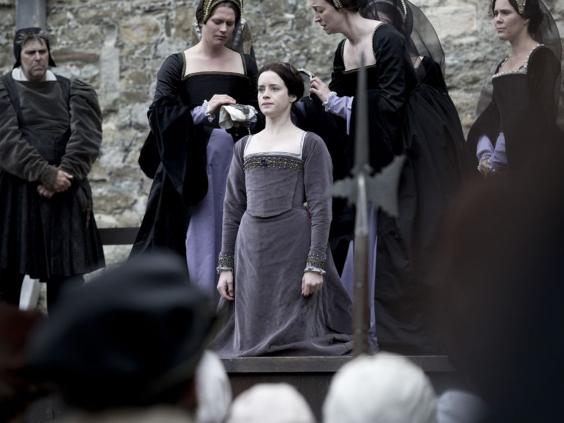 The siege of Bourj al-Barajneh by the Syrian-backed Amal militia lasted for more than five months in 1986-87 and left more than 20,000 refugees on the brink of starvation. The camp was set up in 1948 to deal with an influx of Palestinian refugees from what is now northern Israel and still exists.
Cutting works in healthcare as a casualty doctor in North Wales and her husband, a Dutch nurse who she met in Bourj al-Barajneh, is a GP. Kosminsky has maintained close contact for decades and the film, Children of the Siege, takes its name from a book Cutting wrote on her experiences in 1988. "I have been working on this for 25 years or so - it has been a long gestation," said the director.
He admitted having exploited the positive reaction to Wolf Hall to realise his dream of making Children of the Siege. "It's a total product of Wolf Hall. You seize those moments as a freelance programme maker and at the time the BBC was trumpeting Wolf Hall I'm afraid I rather consciously popped off and pitched my passion project."
In focusing on the pain of Palestinian refugees and the historical context to current tensions, Kosminsky, the son of Jewish refugees, is returning to a theme he addressed in The Promise, his 2011 serial for Channel 4. "It's no secret that I think what has happened to the Palestinians since 1948 is one of the great and disgraceful injustices," he said. "On a personal level, as one tiny little voice, I will continue to do whatever I can to try to draw attention to it."
He described Cutting as "a fantastic role model for young women" but said he had been careful to avoid the cliche of scripting her as a European heroine rescuing the helpless in a far off land. "She doesn't save the day, she shares their experience with them", he said. He described the part as "a challenging role" and said he expected it to be taken by a "well-known actress".
Wolf Hall cast in pictures
Wolf Hall cast in pictures
1/15 Wolf Hall

Mark Rylance as Thomas Cromwell in Wolf Hall

BBC

2/15 Wolf Hall

Damian Lewis as Henry VIII in Wolf Hall

BBC

3/15 Wolf Hall

Claire Foy as Anne Boleyn in Wolf Hall

BBC

4/15 Wolf Hall

Anton Lesser as Thomas More in Wolf Hall

BBC

5/15 Wolf Hall

Jonathan Pryce as Cardinal Wolsey in Wolf Hall

BBC

6/15 Wolf Hall

Mark Gatiss as Stephen Gardiner in Wolf Hall

BBC

7/15 Wolf Hall

Kate Phillips as Jane Seymour in Wolf Hall

BBC

8/15 Wolf Hall

Thomas Brodie Sangster as Rafe Sadler in Wolf Hall

BBC

9/15 Wolf Hall

Tom Holland as Gregory Cromwell in Wolf Hall

BBC

10/15 Wolf Hall

Max Fowler as Mark Smeaton in Wolf Hall

BBC

11/15 Wolf Hall

Jessica Raine as Jane Rochford in Wolf Hall

BBC

12/15 Wolf Hall

Bernard Hill as Duke of Norfolk in Wolf Hall

BBC

13/15 Wolf Hall

Natasha Little as Liz Cromwell in Wolf Hall

BBC

14/15 Wolf Hall

Joss Porter as Richard Cromwell in Wolf Hall

BBC

15/15 Wolf Hall

Richard Dillane as the Duke of Suffolk in Wolf Hall

BBC
Making the film in a location that looks like Beirut might not be easy, he admits. The same goes for another new project, an ambitious and as yet unnamed piece for Channel 4 which will use drama to explore the conditions under which British jihadis are living in the so-called Islamic State.
"Places we might have shot in the past like Morocco are much more difficult," he says. "Dramas have to be insured, actors have to be insured, crews have to be insured and insurance companies will veto certain locations."
The film follows Kosminsky's 2007 Channel 4 drama Britz, which focused on Islamic radicalisation in Britain. As with Britz, director has based his script on detailed research by British Muslims recruited by the director to explore in depth the lives of jihadis in Syria. "[I want to know] what are their daily lives like, both for the men who fight and the women who don't. I'm also interested in what happens if they try to come back and how they interact with the criminal justice system and how that impacts on them and their families."
Many of Kosminsky's films continue to have great contemporary relevance. The idealistic characters of his 2002 New Labour drama, The Project, would now be rejoining the path to support Jeremy Corbyn, he suspects. The Chilcot report is eagerly awaited, ten years after Kosminsky explored the death of Dr David Kelly in The Government Inspector, which, like Wolf Hall, starred Mark Rylance.
The prolific director said he had "eight or nine" projects currently in development.
Reuse content