Bruce Forsyth returned to Strictly Come Dancing tonight after missing the show's brief spell in Blackpool last week. Despite admitting to the press today he is "living on borrowed time", the 85-year-old managed almost all of his autocues. Go Brucie!
It was Natalie Gumede who really impressed tonight with her spirited tango to an ill-advised version of Rihanna's "Where Have You Been", scoring the Coronation Street actress 37 points.
She graced the stage in a shimmering purple dress, prompting a first class response from head judge Len. "You look my favourite quality street, and I've got to say that was a truly quality performance," he told her.
Sophie Ellis Bextor continued the purple sweet-wrapper theme in a sheer, floor-length gown to perform the rumba. But the judges had more concerns about the quality of her dance, with Bruno saying it lacked the passion and sexiness of a rumba.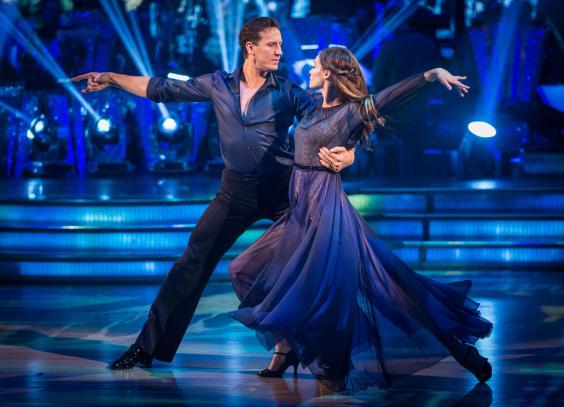 The singer won a score of 31 for her cold performance, which clearly riled dance partner Brendan who told Tess: "I don't want to give filthy, dirty rumbas".
Susanna Reid opened the show in a mini gold sequined dress (and a lot of fake tan) with a cha-cha to "Hound Dog". The judges were not convinced with her flirty performance, with Craig calling it "a bit mumsy".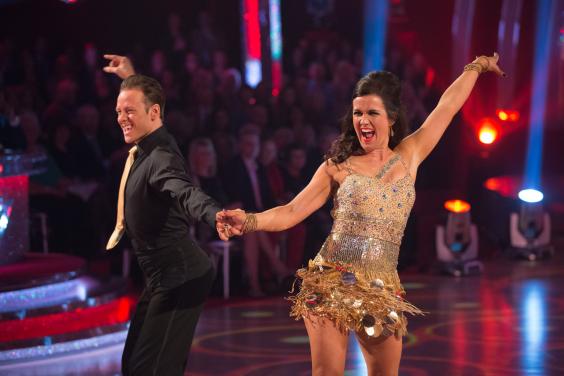 Reid is the current apparent favourite to win the show- and still the most-loved newsreader in the country, even if her cha-cha lacked zing.
Former favourite Abbey Clancey had a lot to live up to after her near perfect score last week, giving a convincing performance of the paso doble.
She slipped a little in the dance, but gave the dance passion, sharpness and direction, winning her 32 points.
Mark Benton, who has been in the bottom or two weeks running, unknowingly charmed the judges again with a clumsy, heavy-footed foxtrot to Michael Buble.
'Big Ben' struggled with the light-footed ease and grace the Charleston required, but gave it his own in a gung-ho performance. His partner Kristina, however, really stole the show with her quick, sharp movements.
Patrick Robinson gave a so-so performance of the Viennese waltz, while Ashley Taylor Dawson was on fine form with a convincing, confident waltz.
And the scores were…
Natalie & Artem: 37
Ashley & Ola: 35
Abbey & Aljaz: 32
Patrick & Anya: 32
Susanna & Kevin: 31
Sophie & Brendan: 31
Mark & Iveta: 28
Ben & Kristina: 27