The Comic Strip Presents... Red Top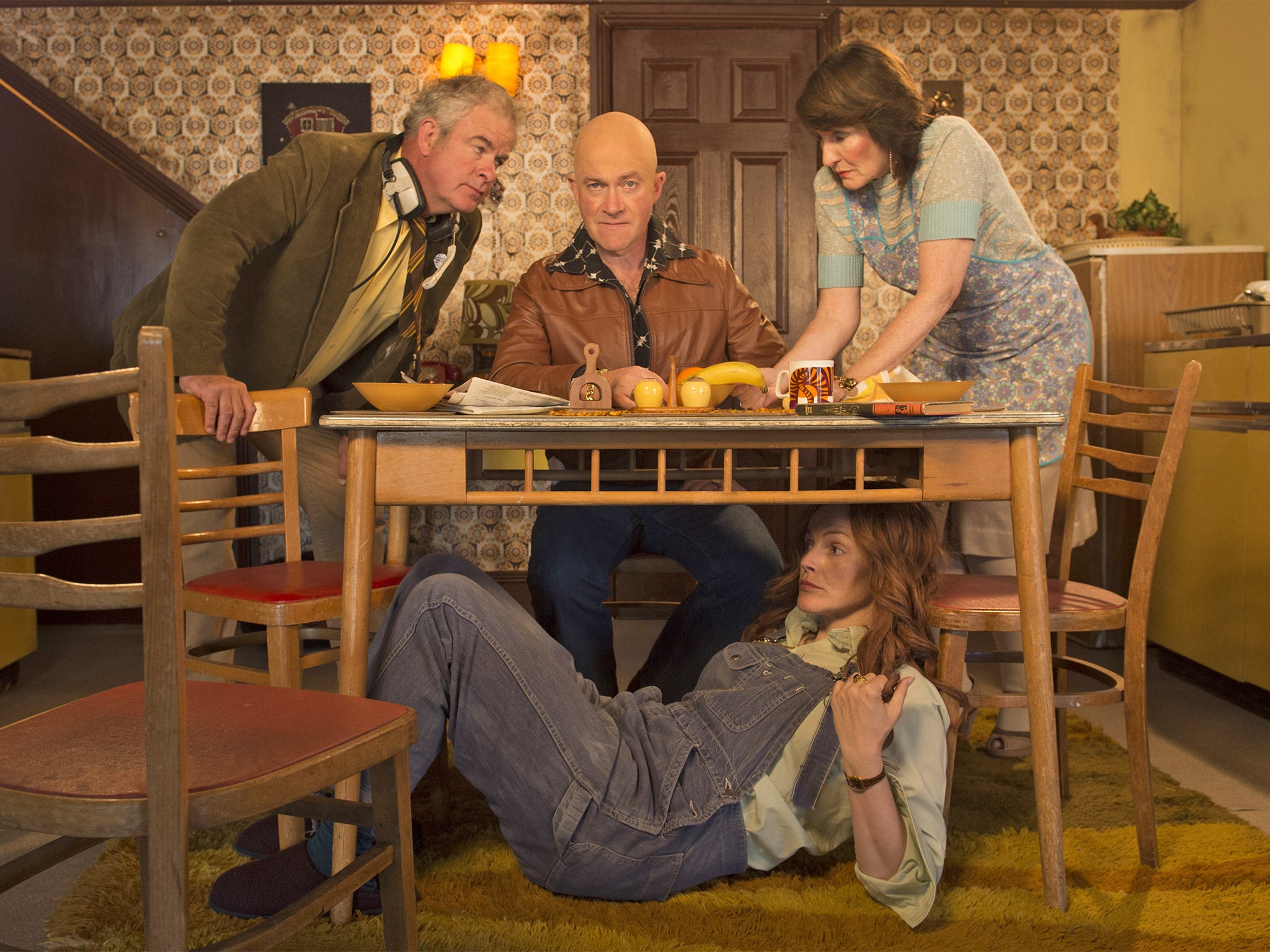 The Comic Strip Presents... Red Top, Gold, TV review: Perfect image of Rebekah Brooks is difficult to shake off
The hacking tale remains a dreamland of outrageous dramatic material – as the saying goes, you just couldn't make it up
3
Click to follow
The Independent Culture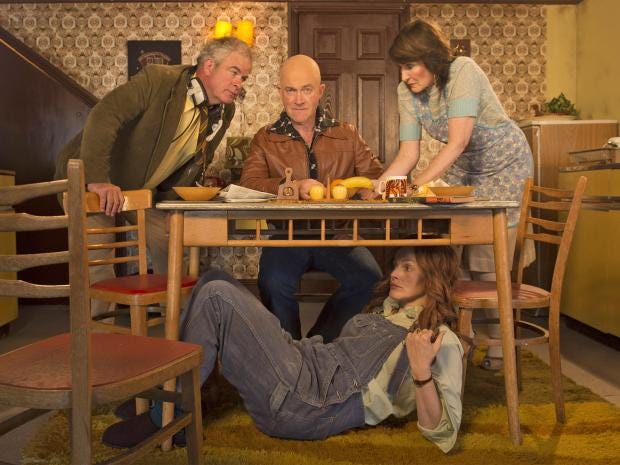 Rebekah Brooks whizzes past the News International "bugging department" on roller skates, hands coquettishly covering her eyes. Rupert Murdoch's ex-wife, Wendi Deng, talks of "missing my Tony" (Blair, of course) while dressed in a Kill Bill-style catsuit. Phone tapping, burglary, and the rest, are all commissioned by the editor of The Sun. Dave and Sam-Cam feverishly disco-dance in front of Rupert to win his approval. 
For those of us who have spent much of the past four year covering the nooks and crannies of this ever-sprawling tale, the Comic Strip's take on the hacking scandal looks like a legal minefield. But, according to co-writer Peter Richardson, the lawyers (a lot of them) were cool. Why? "Well, it was all true," he says. 
If the writers tried to steer a path between reality and comic fantasy, their efforts failed, probably because the real hacking stuff still remains a dreamland of outrageous dramatic material. As the old saying goes, you just couldn't make it up. 
Maxine Peake dons a pre-Raphaelite wig of flaming red curls to play Brooks, the central star of Red Top. Without much explanation, she's transformed at speed from a faux-innocent northern schoolgirl arriving in London to the harpie chief executive of NI who oversees a reign of terror at Wapping.  This dragon swaps the usual winged-beast flying equipment for a pair  of swishing roller skates, an almost-perfect image I'm still struggling to shake off. 
The Comic Strip's last spoof, The Hunt for Tony Blair, was set in the 1960s. This time the backdrop is the funk-disco fever of the Seventies with The Sweeney's DNA getting down with KC and the Sunshine Band. Plymouth town centre (now) stands in for Fleet Street (then). Who needs CGI when you have the Seventies so nicely preserved in the urban South-west. 
Stephen Mangan reprises his Blair. Though looking like a cross between Frank Zappa and the Marquess of Bath, he's now a would-be rock  star, fronting a band called Positive Thinking. Strangely, it works. Who would have thought; Blair changes and no one really cares. 
Russell Tovey, who plays Andy Coulson, The Sun's editor, sadly gets nothing out-of-the-ordinary to work with. His Coulson is just a Street-of-Shame bully with questionable ethics. Although he does get to play with Peake, telling her in one memorable scene: "Hello princess, ready for some Andy Pandy?"
If there's one flaw in Red Top, it's that it tries too hard  to tick every box of this evolving story. It's a sequence of cut-and-paste short scenes, driven it seems by each critical headline that took the story on from criminal hijinks to Guardian exposé and police cover-up, on to the eventual arrests of Coulson and Brooks, and finally to Brooks' clear  bill of health.
Johnny Vegas is terrific as The Sun's slum-dog sleuth turned informer. Red Top's hint that this was Britain's Watergate would have been ideal in better circumstances.  Woodward and Bernstein took down a president. Brooks? Oh, isn't she back at her old desk? And Rupert? Engaged to Jerry Hall, so not as infirm as Nigel Planer plays him here. 
Some might ask what happened to other major characters in and around this saga of Fleet Street's finest.  Won't Piers Morgan, for  one, feel angry he's been  left out of this script? Maybe not. As Mangan pointed out to an audience at Bafta earlier this week: "Piers didn't do anything wrong – and he's totally innocent." 
So justice all round then.
Reuse content
Comments