The BBC's new Sunday night drama Versailles has made headlines around Europe before the first episode has even been aired, after MPs and family rights campaigners branded it "porn dressed up in a cravat and tights".
French media are delighted at the reaction from certain "conservative Brits", suggesting that they are "grinding their teeth" at… well, all the grinding, that takes place in the period drama. 
Le Figaro mocked the Daily Mail for its outraged coverage of the new series, writing: "It's a porno broadcast in prime time. Oh my!" while Le Huffpost said that it was a "porno for conservative Brits".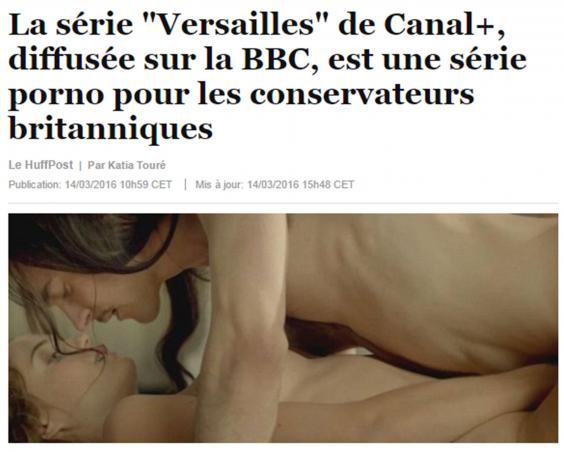 20 Minutes' supplement Télévision was also amused at the Mail, particularly for its coverage of scenes in the first episode which include "gay sex, a transvestite prince, and a queen with a penchant for dwarves".
It was noted by Le Figaro's TV magazine that, in France, the sex scenes have (so far) avoided such harsh criticism, including by the media. 
"Le Figaro generally enjoyed the series… despite some (large) reserves", it reported, quoting a review which said: 'This fiction is undeniably effective. Very rhythmic, it will delight fans of crime series with its melodramatic side…"
French media have been disappointed by the apparent lack of history accuracy, choosing to focus more praise on the lavish sets and costume design.
The only other main complaint was that King Louis XIV was portrayed by British actor George Blagden, and the series was created in English. 

BBC Head of Programme Acquisitions Sue Deeks believes Versailles will be a "delicious treat" for viewers. 
"The historical setting is magnificent, the costumes are stunning and the series tells a fascinating story with intelligence, wit and stylish Gallic flair," she said. 
The BBC has not yet announced a release date but the show will air on BBC 2 after the watershed, with a second series already commisioned by Canal+.
Reuse content