1: Mini Hatchback
It leads with its looks, both inside and out, and as well as being affordable to run the Mini is a blast to drive. It's not for you if you regularly carry back-seat passengers or large loads of luggage, but aside from that your main concern is that a large number of Minis have been tricked out to their first owner's taste – which might not be the same as yours. On the plus side, the Chili option pack was very popular and is worth tracking down – as is a Cooper model instead of the base-spec One. Get both, as we have here, and you're laughing.
One we found: 1.6 Cooper
Year: 2008 
Mileage: 36,000
Price: £4,846
2: Vauxhall Corsa
The last-but-one Corsa was an excellent all-rounder when new, with plenty of cabin space and an entertaining drive to go with its appealing looks. Our example has the mid-range 1.4-litre petrol engine – you can save a few quid by going for a smaller unit, but they need a bit of thrashing so this is the best way of balancing refinement, pace and affordability.
One we found: 1.4i Design 5dr
Year: 2009
Mileage: 35,000
Price: £4,000
3: Skoda Fabia
Based on the Volkswagen Polo of its time and sharing that vehicle's space, kit and build quality, the original Fabia rewrote the rules about what people thought of Skoda. It sold in huge numbers and was popular with older owners – meaning there are plenty about, many with FSH and tiny mileages. Our example has a long MOT to boot – and you could buy it three times and still have change from your five grand. As with any car of this age, we'd recommend choosing a petrol engine for its greater simplicity. 
One we found: 1.4 Elegance
Year: 2004
Mileage: 58,000
Price: £1,500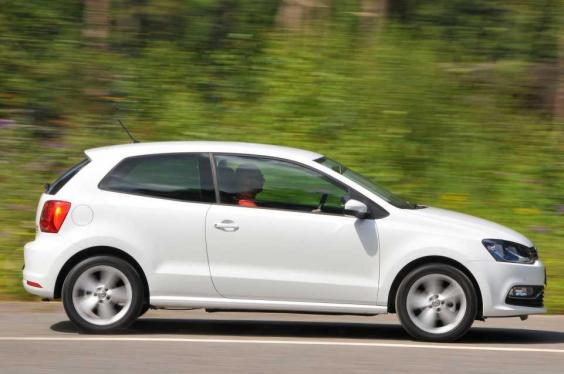 4: Volkswagen Polo
Not many superminis can match the Polo for build quality – it feels rock-solid and perfectly put together, in the way you'd expect from a much bigger car. Good build means good comfort and refinement, and it's a thoroughly pleasing car to drive. On the down side, they hold their money well, so on this budget you'll not be getting as big a choice of engines or higher-spec trim levels, but the Polo demonstrates that there's more to life than that. The example here is still a low miler, though – and it comes with FSH, too.
One we found: 1.25 S
Year: 2010
Mileage: 26,000 
Price: £4,866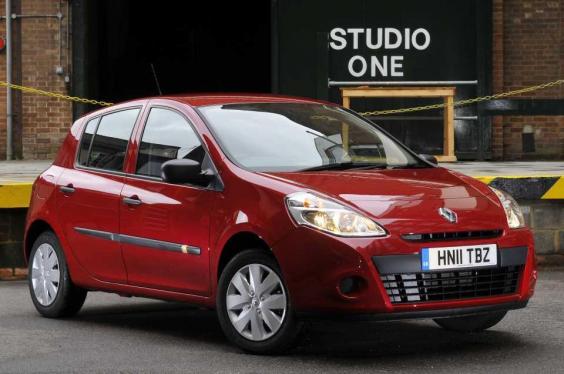 5: Renault Clio
Typically of Renault, the Clio scores strongly for safety. But it's also a refined, comfortable supermini that sits you aboard a stylish and well equipped cabin. If its groovy looks appeal, the good news is that they don't flatter to deceive – it's fun to drive, too. And best of all, depreciation has been hard on it – so you can get a low-miler at giveaway money.
One we found: 1.2 Dynamique TomTom
Mileage: 16,000
Price: £4,988
6: Ford Fiesta
Its interior might not be as exciting as some, nor as spacious, but the Fiesta scores heavily in almost every other way. Comfort, handling, refinement, ride quality – they're all there, meaning it's great to cruise in and huge fun to chuck about. Throw in a strong range of engines and the sort of tiny running costs you'd expect from Britain's highest-selling car, and you have one of the best used options around.
One we found: 1.25 Zetec
Year: 2010
Mileage: 36,000
Price: £4,995
WAHT CAR?
Reuse content