Climate-change campaigners have a new weapon in the fight against global warming : pester power.
The world's leading climate economist is urging children and young people to guilt-trip their parents and other adults into doing more to save the world.
"Today's young people can and should hold their parents' generation to account for their present actions. They can elicit an emotional response that can motivate action," argues Lord Stern, a respected London School of Economics professor who wrote a hugely influential review on the financial implications of climate change in 2006.
"If thinking about the lives of unborn future generations seems too abstract to motivate you to act, try instead looking a young child or grandchild in the eye and asking yourself what sort of future you are leaving for them," he writes in a new book .
Children have significant leverage with their parents, Lord Stern argues, because they will suffer the most from the older generations' inaction. "There is something that, on reflection, many adults would surely find repugnant in the idea that they will leave their children a damaged planet that will radically affect their life possibilities," he writes.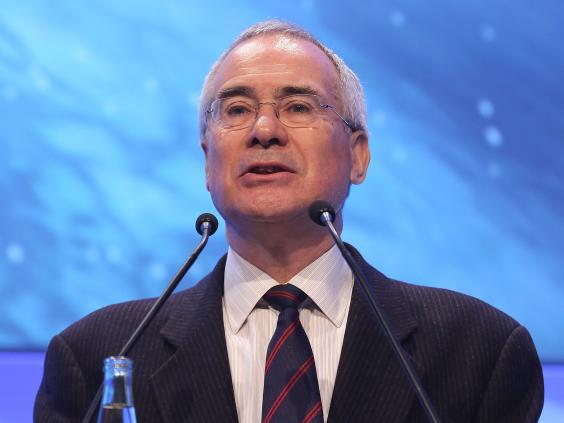 "Children can teach their parents: I am reminded of the song 'Teach Your Children Well' by Crosby, Stills, Nash & Young, which also says 'Teach your parents well'. Education goes both ways."
Other climate change campaigners backed Lord Stern's call.
Tom Burke, chairman of the E3G sustainable development charity, told The Independent: "Young girls have enormous influence on their fathers. In the work I have done I would say that the most influential group of people of all are 12-year-old girls; they have their fathers wrapped around their little fingers."
Experts said that to really maximise the potential offered by pester power, schools needed to play a bigger role in influencing students.
"Pester power and education very much go together. Schools can do more to educate children, who can then go on and pester their parents," said Andy Deacon, managing partner of the environmental charity Global Action Plan.
Cecily Spelling, of the 10:10 climate-change group, is managing a campaign to help schools raise money for solar panels. "The kids get very heavily involved in the fundraising and it really makes them think about the environment – to the point where they have told off head teachers for not turning off the lights in their offices," she said.
"Then they go home and tell their parents they don't need to boil a full kettle of water for one cup of tea. It's quite inspiring and the parents take notice," she added.
Environmental Photographer of the Year 2015
Environmental Photographer of the Year 2015
1/15 Fishing net checking, Vietnam 2014 by Hoang Long Ly

Fishermen check their nets in Vietnam. The marine economy is one of the strongest economic sectors of Vietnam; it is targeted to reach 53 to 55 percent of GDP by 2020 and to comprise more than 60 percent of the country's export turnover

2/15 Glacier 1987, Mount Kenya 2014 by Simon Norfolk

Climate change and the melting of Lewis Glacier, Mount Kenya, from a series entitled 'When I Am Laid in Earth'. The flame line shows the Lewis Glacier's location in 1987. The glacier has receded about 120m. In 1987 the Curling Pond's surface was 15m higher than presently and the back wall was a tall wall of ice, the glacier's snout. The fire is made from petroleum. The photographer insists that his images contain no evidence that the glacier's retreat is due to man-made warming (glaciers can retreat when the don't get sufficient snow, or if the cloud cover thins, for example,) but it is nonetheless my belief that humans burning hydrocarbons are substantially to blame

3/15 Plastic tree #20, Bolivia 2014 by Eduardo Leal

Plastic bags are part of the landscape in the Bolivian Altiplano. The accumulation of plastic bags on the environment cause deterioration of the landscapes and agriculture soils and it is associated to the death of domestic and wild animals. The world consumes over one million plastic bags every minute

4/15 Collecting crabs, Satkhira 2014 by Kazi Riasat Alve

This man has a huge area of land capable of being farmed productively. A severe cyclonic storm Aila hit the west Bengal coast, west of the Bangladesh border, on 25 May 2009. It caused a storm surge of 2-3m above tide levels along the west Bengal and Bangladesh coasts, with severe devastation to these areas. His land was waterlogged and is no longer cultivable due to the high salinity of soil and water. Now he supports his family by collecting crabs and selling them at the market

5/15 Sandstorm in the city, Kuwait 2011 by Rizalde Cayanan

On Friday 25 March 2011 a severe sandstorm very suddenly enveloped parts of Kuwait. It shut down Kuwait's International Airport and the dust storm reduced visibility to less than 500 metres; in some areas, there was reportedly no visibility at all

6/15 Beauty Salon, Lagos, Nigeria 2014 by Petrut Calinescu

Two women, dressed in purple and holding hair weaves, stand in the doorway of a hair and beauty salon, one of several such waterside establishments in Makoko, Nigeria. They are usually very busy on Sunday, when the women of the local community are preparing for church

7/15 The abandoned village of Geamana, Romania 2014 by Glyn Thomas

The abandoned village of Geamana in the Apuseni Mountains in Romania - a village that was deliberately abandoned and flooded to form a tailings pond for a vast copper mine.400 families were evacuated and the village flooded to create a tailings pond for the toxic waste from the nearby copper mine at Rosia Poieni. The church tower and a few houses are all that remain, engulfed in contaminated sludge

8/15 Retrace our steps, Fukushima 2014 by Carlos Ayesta and Guillaume Bression

Midori Ito is staged in an abandoned supermarket in Namie City inside the Fukushima no go zone. In this area, nothing has changed since the disaster happened. The products stored in the supermarket have passed the date by sell for several years now. Ironically, a sign written in Japanese says « Fresh products ». The photographers asked former residents or inhabitant from the Fukushima region, and in some cases, the actual owners of certain properties, to join them inside the no-go zone and open the doors to these ordinary, but now unfriendly, places. Facing the camera, they were asked to act as normally as possible, as if nothing had happened. The idea behind these almost surreal photographs was to combine the banal and the unusual. The fact of the historical nuclear accident gives these images a real plausibility

9/15 Cladonia Forest, USA 2014 by Matthew Cicanese

The anatomy of forest micro-biomes consists of an intricate web of organisms with highly complex relationships, interactions, and elements. This photographic series illuminates the beauty of various micro-biota that reside on the forest floor. Earths biodiversity is being snuffed out by the exponential growth of the human population. It is the photographer's goal as an environmental documentary artist to photograph these miniscule lifeforms in a way that voices the splendor and magnificence of their existence, and promotes the conservation of ecosystems and biodiversity

10/15 Life in tidal flood 3, Chittagong, Bangladesh 2014 by Jashim Salam

A family watching TV, waits for water to recede during a tidal flood in Chittagong. In the past few years, tidal surge – sea levels rising significantly - has begun to affect the city, resulting in frequent flooding of residential and business areas. Considering the present warming trends, the report warns that even 20 to 30 years from now shifting rain patterns could leave some areas of the country underwater. If the sea level rises 65cm in 2080, around 40% of arable land will be lost in southern Bangladesh. It notes about 20 million people in the coastal areas are affected by salinity and will be climate refugees. Chittagong is often regarded as the commercial and industrial capital of Bangladesh. If things continue to worsen, most of Chittagong could become completely submerged in the near future and millions will be climate refugees

11/15 Life in the ship breaking yard, Chittagong 2014 by Yousuf Tushar

The ship breaking industry at Sitakunda started its operation in 1960. Due to low labour costs and less stringent environmental regulations Chittagong ship breaking yard boomed in a very short period of time. It has destroyed thousands of trees in the coastal area. It results in constant harmful oily substance leakages from ships, dangerous vapours and fumes from burning materials making this coastal belt a highly polluted area

12/15 Namaj and City, Bangladesh 2015 by Joydeep Mukherjee

On the Day of Bishwa Ijtema, that takes place in Tongi near Dhaka, is the world's third largest Muslim congregation. People from all over Bangladesh and its neighbourhood gather here to offer Namaj for peace and prosperity

13/15 Solar Portrait, Myanmar 2014 by Ruben Salgado Escudero

Daw Mu Nan, 45, a Padaung farmer and mother of eight, at her grandson's home in Pa Dan Kho Village, Kayah State. This portrait depicts the lives of inhabitants from remote areas of Myanmar who for the first time have access to electricity through the power of solar energy. Each subject was asked how having electricity has affected their life. The portrait was set up within their environment, according to the sitter's wishers. The scenes have all been lit only by solar powered light bulbs which are contributing to the improvement in these peoples standard of living

14/15 Berber 2, Turkey 2011 by Hayri Kodal

A lone barber shop stands in Konya, Turkey, with its electricity supply still working. Konya is best known as a busy university city, and an economic boom town. But this photograph tells a somewhat different story

15/15 The Devil's gold, Indonesia 2014 by Luca Catalano Gonzaga

Inside the womb of the Ijen Kawah volcano, in Eastern Java, Indonesia, the miners go deep in search of the 'Devil's gold', as sulfur has always been known. lpan, 27, a sulfur miner of ten years, looks for sulfur slabs under the toxic fumes
As a crucial UN gathering in Paris to tackle climate change is planned for December, Lord Stern's new book Why Are We Waiting? The Logic, Urgency and Promise of Tackling Climate Change also calls for businesses and cities to put much more pressure on world leaders to create "political tipping points" for action.
No nature minister: Portfolio to be shared
Conservation groups are shocked that the government has not appointed a full-time minister for the natural  environment.
Lord Gardiner has been made House of Lords' spokesman for the Department for the Environment, Food and Rural Affairs (Defra) replacing Lord de Mauley, who combined the post with being natural environment minister.
But Lord Gardiner is already juggling his new post with being deputy chief whip for the Lords. This will mean his nature portfolio will be much smaller than Lord de Mauley's – with the remainder being shared between other Defra ministers.
Tom Bawden
Reuse content