To the untrained eye the rugged mountains and ancient woodlands of the Coigach and Assynt wilderness in the far northwest of Scotland look like the perfect place to reintroduce extinct predators like the lynx and wolf.
The possible reintroduction of the once native predators to Scotland has again caused controversy after warnings this week that lynx would endanger the future of sheep farming.
This comes at a tense point for many in the conservation movement amid calls for the "rewilding" of parts of Britain, with conservationists calling for the species, hunted to extinction hundreds of years ago, to be returned to the Highlands.
The local conservationists at The Coigach and Assynt Living Landscape project are more worried about restoring ancient woodlands and blanket bogs, though. They are focusing their attention on mountain hares, endangered bats, golden eagles, sea eagles and the local crofting community, which they aim to bring onboard as part of a groundbreaking 40-year vision for the vast 61,500 hectare wilderness.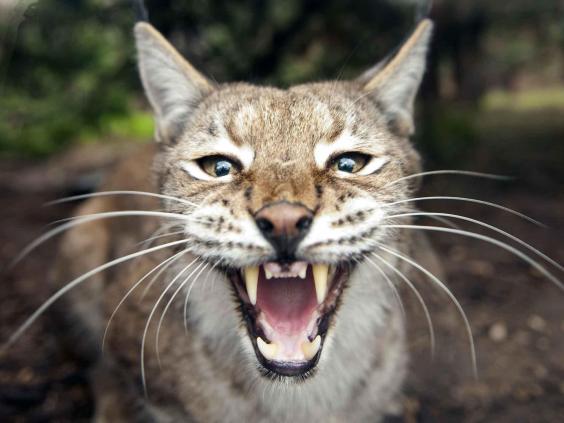 It is one of the largest "landscape restoration" projects in Europe and key to its success, says development officer Richard Williams, will be a commitment to protecting and expanding rare habitats and species for a generation and finding job opportunities for the local community. Next month the project, launched in 2011, will discover if it will get up to £4m in additional funding, including £2.9m from the Heritage Lottery Fund.
"The additional funding is crucial," said Mr Williams, who is employed by the Scottish Wildlife Trust. "It will allow us to plant native trees across 250 hectares and implement 30 other conservation, history and cultural projects, including a tourist trail to the summit of Suilven."
He added: "Bringing new jobs from eco-tourism and culture to the area is central to what we want to do."
Mr Williams was speaking in the shadow of Suilven, a vast mountain that rises almost vertically from a wild landscape of moorland, bogs and freshwater lochs. In the the September sunshine the scenery is astounding, as is the sense of isolation in an area with little mobile signal and few economic opportunities.
The inclusive approach of the project and the calculated decision not to describe the scheme as "rewilding", is in contrast to other schemes in Scotland, including one at the Alladale estate in Sutherland where MFI heir Paul Lister bought a vast estate 10 years ago with the aim of releasing a pack of wolves.
Elsewhere other charities see the return of large carnivores as a way to control deer populations and see woodlands thrive again. Alan Watson Featherstone, executive director of the charity Trees for Life said: "Reintroduction of a top predator is crucial, and the Eurasian lynx is the most realistic candidate. It is part of our native fauna and represents no threat whatsoever to humans and little to sheep".
UK's invading species
UK's invading species
1/5 Raccoon

It is thought to be only a matter of time before raccoons bust out into the wild in the UK, to prey on birds' eggs and amphibians, and to spread raccoon roundworm

Getty

2/5 Asian Hornet

The Asian hornet's danger stems from its diet of honey bees and other pollinators, at a time when these insects are already suffering from habitat loss and pesticides

AFP/Getty

3/5 Pine Processionary Moth

The larvae of the Pine Processionary Moth feed on the needles of pine trees and some other conifer species. In large numbers they can severely defoliate trees, weakening them and making them more susceptible to attack by other pests or diseases

Rex

4/5 African Sacred Ibis

Due to its tendency to forage around rubbish dumps, the presence of the African Sacred Ibis could be detrimental to human health

Getty

5/5 Quagga Mussels

Quagga mussels are expected to arrive on British shores in the next few years in canoes, sailing dinghies or the ballast water of a ship

Alamy
Red deer are found in abundance across the moorland of Coigach and Assynt, prompting a row this week over whether to cull the animals or fence off an area to protect new woodland. But other less common animals, from pine martens to sea eagles, are also thriving in the area. Just beyond the Living Landscape area, on an estate owned by the Daily Mail editor, Paul Dacre, two golden eagles are also reported to be nesting.
The Coigach and Assynt Living Landscape is a collaboration between the Scottish Wildlife Trust, five community run foundations or groups and eight private landowners. And the biggest chunk of funding will go to to tree planting and to support the work of a tree nursey, which is already producing 4,000 rowan, birch, oak, juniper and holly saplings a year to join uo fragmented woodlands, while to the north of the vast area another project is already excavating Clachtoll broch, an Iron Age settlement thought to occupied by a sophisticated pre-Roman maritime culture that stretched up to the Hebrides.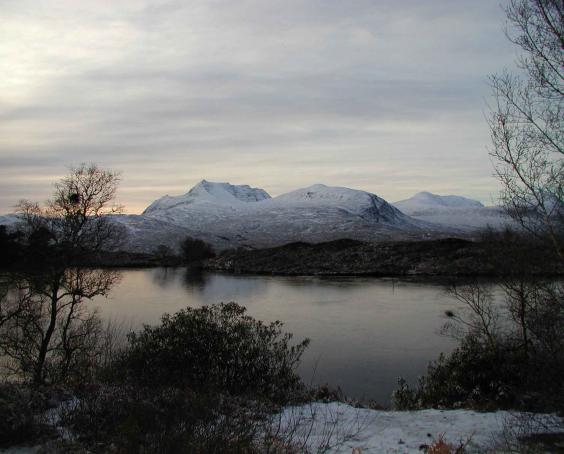 Nearby to that ancient site, at Culug Woods wildlife ranger Andy Summers was leading a "woodland classroom" of nine-years olds from the Lochinver primary school. "People talk about the lynx and wilderness," said Mr Summers. "But these woods are home to endangered pipistrelle bats, pine martens and dozens of species of trees. This area is already wild. What we need is to learn how to translate that resource into new jobs and eco-tourism opportunities. We need to harness the wildness because at the end of the day we need young people to come and make their home here."
Anna MacKay, chair of the trust that manages the Culag Woods and a supporter of the Living Landscape, agreed:  "It would be wonderful to know there are wolves or lynx out there roaming the hills, but that's a debate for a long time in the future. There is trepidation about conservation still here. That's why the approach of the Living Landscape is so important. People in the Highlands have faced clearances and the introduction sheep driving them off the land, and unless we get conservation right, that will be the next thing that makes us feel like we are losing the land."
Reuse content