Rare birds are returning to nest on the remote island of South Georgia in the South Atlantic where the biggest ever rat-eradication programme has ended in apparent success, scientists have said.
The most southerly songbird, the South Georgia pipit, has this year nested for the first time in living memory on the mainland of South Georgia after decades of its eggs and young being eaten by rats and mice introduced to the island by seafarers over the centuries.
Other vulnerable seabirds that nest in underground burrows – such as Wilson's storm petrel – are also showing signs of searching for nest sites once again following the completion of the biggest rodent-extermination campaign in history, the scientists said.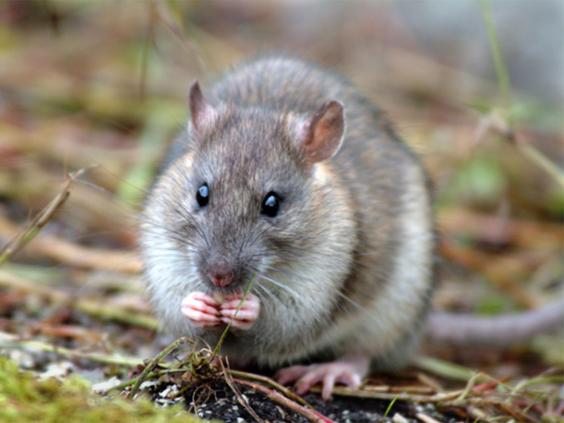 "I think genuinely that South Georgia is now free of rats although it will take two or three more years and some very careful monitoring to confirm it," said Professor Tony Martin of the University of Dundee, the director of rodent-eradication project.
"It's hard to imagine but about 95 per cent of the birdlife that was there originally has gone and its gone as a result of the rats and mice that have been introduced there by man," Professor Martin said.
Since the project began five years ago, three helicopters working in rotation from the polar research ship Ernest Shackleton have scattered millions of pellets baited with rodent poison over the glacier-free parts of the island where the rats and mice lived.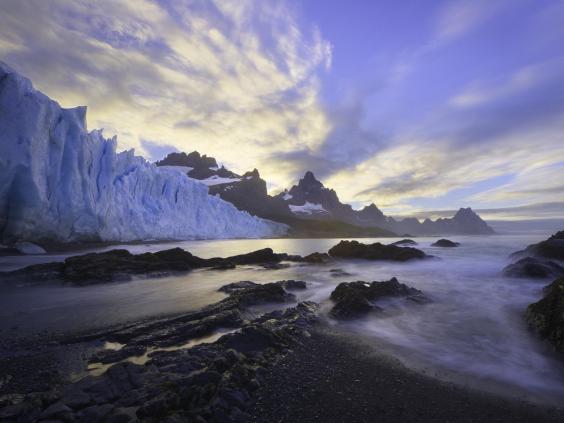 The poison bait was distributed with the help of GPS navigation to ensure that at least one or two of the pellets fell in the home territory of every rat and mouse to ensure that no rodent would escape being exposed to the poison.
The £7.5m project was at least seven times bigger than any previous rodent-extermination campaign and studies have indicated that few birds have died as a result of eating the poison pellets by mistake – and this loss was more than compensated by other birds returning to the rodent-free sites, the scientists said.
"It is very likely that South Georgia is now rat free. Already the South Georgia pipit and South Georgia pintails, both endemic species found only here, are returning in numbers we could never have imagined, along with other species which were the victims of rats," Professor Martin said.
Animals in decline
Animals in decline
1/8 Harbour seal (Phoca vitulina)

Where: Orkney Islands. What: Between 2001-2006, numbers in Orkney declined by 40 per cent. Why: epidemics of the phocine distemper virus are thought to have caused major declines, but the killing of seals in the Moray Firth to protect salmon farms may have an impact.

Alamy

2/8 African lion (Panthera leo)

Where: Ghana. What: In Ghana's Mole National Park, lion numbers have declined by more than 90 per cent in 40 years. Why: local conflicts are thought to have contributed to the slaughter of lions and are a worrying example of the status of the animal in Western and Central Africa.

3/8 Leatherback turtle (Dermochelys coriacea)

Where: Indonesia, Malaysia, Mexico, Costa Rica. What: Numbers are down in both the Atlantic and Pacific. It declined by 95 per cent between 1989-2002 in Costa Rica. Why: mainly due to them being caught as bycatch, but they've also been affected by local developments.

Alamy

4/8 Wandering albatross (Diomedea exulans)

Where: South Atlantic. What: A rapid decline. One population, from Bird Island, South Georgia, declined by 50 per cent between 1972-2010, according to the British Antarctic Survey. Why: being caught in various commercial longline fisheries.

Alamy

5/8 Saiga Antelope (Saiga tatarica)

Where: Kazakhstan, Mongolia, Russia, Turkmenistan, Uzbekistan. What: fall in populations has been dramatic. In the early 1990s numbers were over a million, but are now estimated to be around 50,000. Why: the break up of the former USSR led to uncontrolled hunting. Increased rural poverty means the species is hunted for its meat

6/8 Swordfish (Xiphias gladius)

Where: found worldwide in tropical, subtropical and temperate seas. Why: at risk from overfishing and as a target in recreational fishing. A significant number of swordfish are also caught by illegal driftnet fisheries in the Mediterranean

7/8 Argali Sheep (Ovis mammon)

Where: Central and Southern Asian mountains,usually at 3,000-5,000 metres altitude. Why: domesticated herds of sheep competing for grazing grounds. Over-hunting and poaching.

8/8 Humphead Wrasse (Cheilinus undulatus)

Where: the Indo-Pacific, from the Red Sea to South Africa and to the Tuamoto Islands (Polynesia), north to the Ryukyu Islands (south-west Japan), and south to New Caledonia. Why: Illegal, Unregulated and Unreported (IUU) fishing and trading of the species
"But it will take decades, even centuries, before the birdlife returns to the numbers which existed before man and rodents arrived," he said.
Before South Georgia was discovered by Captain James Cooke in 1775, the island was home to tens of millions of birds, from the endemic pipits and pintail ducks, to burrowing seabirds and vast colonies of penguins. However, an explosion in rats and mice quickly resulted in a crash of the bird population, with small rat-free islands nearby offering the only breeding sanctuaries for some species.
The three former air ambulance helicopters used in the campaign dropped about 290 tonnes of rodenticide over an area of some 1,050 square kilometres – two thirds the size of the London region. The unique geography of the island, which is long and thin and intersected by permanent glaciers that prevent the rodents from moving easily between one area and another, ensured that every infested site was treated with bait.
"If we have succeeded, it means there are now no live rats left on South Georgia," said Howard Pearson, the chairman of the South Georgia Heritage Trust, the charity that raised the funds for the project.
"While a further two-year monitoring period is necessary before we can be fully confident of complete success, it is certainly possible – indeed probable – that South Georgia is now rodent-free," Mr Pearson said.
Reuse content